It's been an exact year since Russian-owned superyachts came into the limelight. However, the buzz around the magnificent floating vessels, whether owned by a sanctioned oligarch or not, refuses to die. How can one ignore something so delightfully beautiful and an actual work of art? Russian billionaire Ziyad al Manasir's 295 feet Oceanco masterpiece Dar is one example. This shark-of-a-superyacht has been recently spotted in Singapore's Marina at Keppel Bay.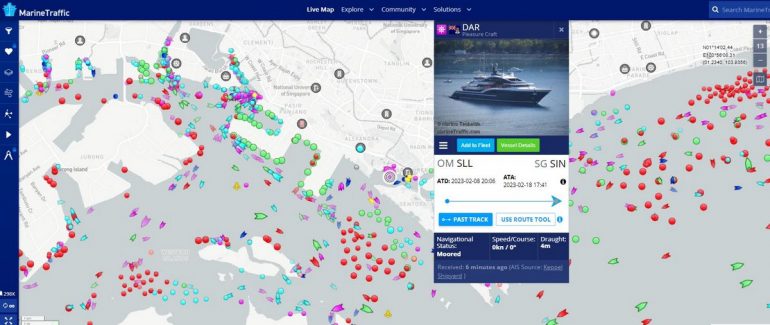 After traveling for 7250 nautical miles over four weeks, Dar motoryacht docked in warmer Asian waters. The trip wasn't made to avoid authorities or escape sanctions; in fact, the 57-year-old businessman is not sanctioned. It is not the owner but the pleasure craft that's got our attention. We explore, in detail, the black and white beauty that was once named 'Finest New Superyacht' at Monaco Yacht Show 2018 –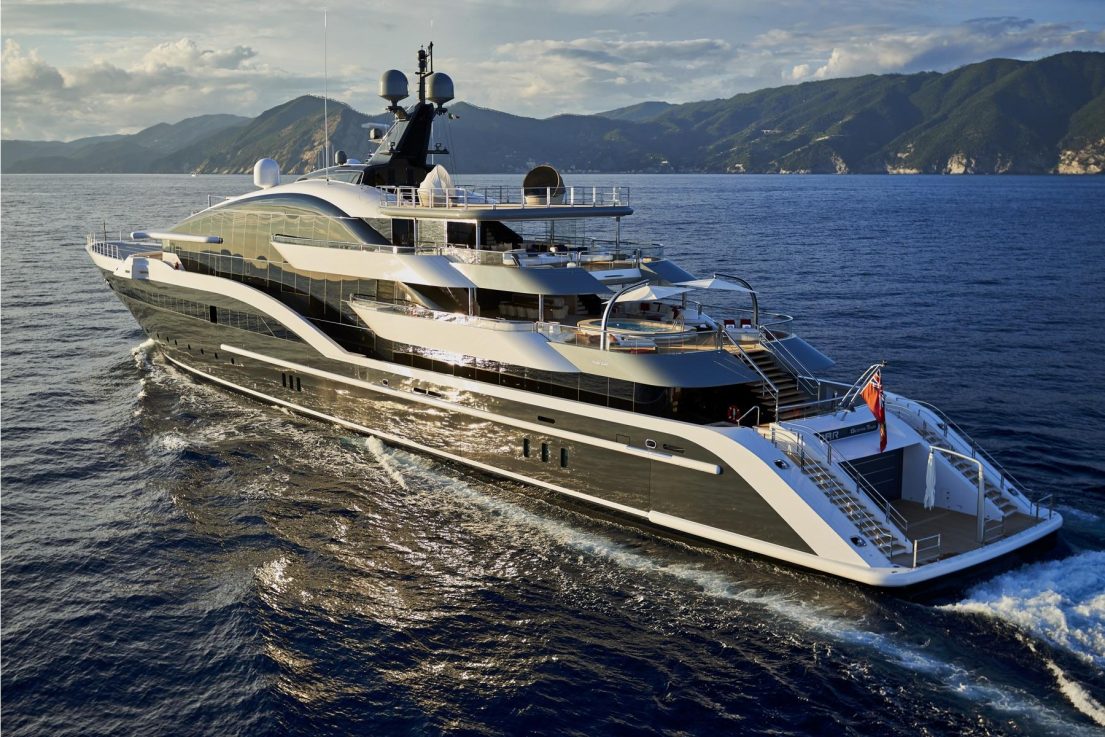 Dapper, dandified, and dutiful Dar superyacht-
What happens in Dar stays in Dar! Oceanco's $175 million superyacht is a lesson in yacht-building, packed with an assortment of high-quality materials (120 different fabrics, 24 types of leather, and a variety of artistic finishes and glass), great attention to detail, and, most astonishing of them all, inviting stunning vistas in a while maintaining the utmost privacy.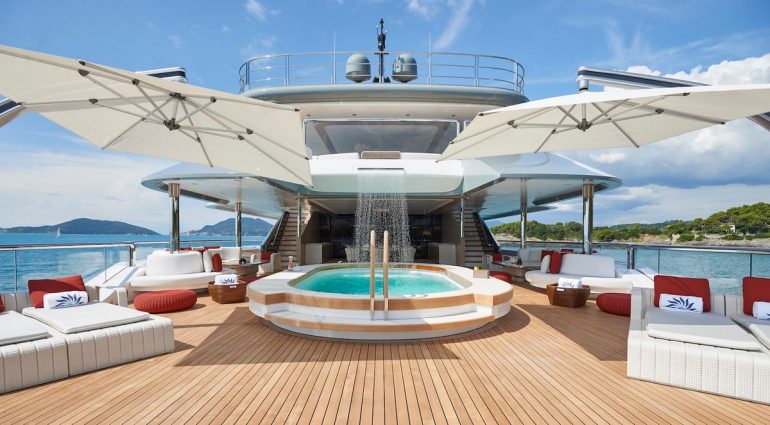 The feat is managed by ample use of seamless black glass that encloses the superstructure, the brainchild of Luiz de Basto, Dar's exterior designer. Apparently, the design demanded a whopping 22 tonnes of exterior glass only.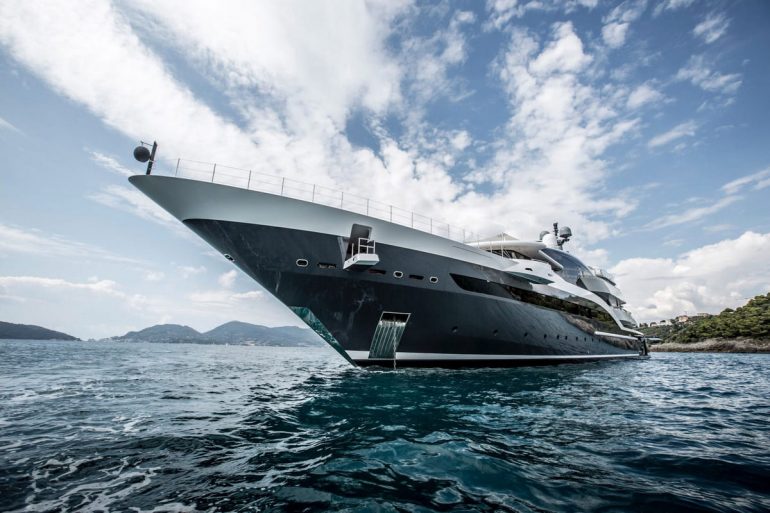 The inspiration behind Dar was a great predator, the shark, no secret if you look at the exterior and lines of this vessel closely. His stimulus is witnessed in shapely wing stations, long hull sides, and a dorsal fin-shaped mast. Dar's stunning interior is the work of designer Valentina Zannier of the Italian studio Nuvolari Lenard.

She preserved the natural theme by incorporating motifs like fish, leaves, olive trees, blossoms, and waves. From paint to plaster (a school of fish in Venetian plaster enhance the stairs), engraved glass, and embroideries, a variety of material replaced the use of hackneyed wood.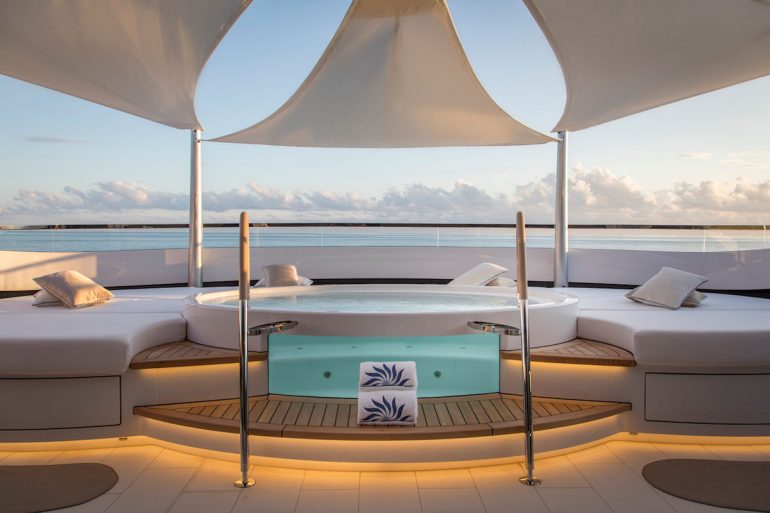 The owner's deck is a delight, with enormous windows and a private spa pool. The full-beam primary suite is fit for James Bond and company, complete with Jacuzzi and a waterfall. The dressing room rivals the bedroom for size.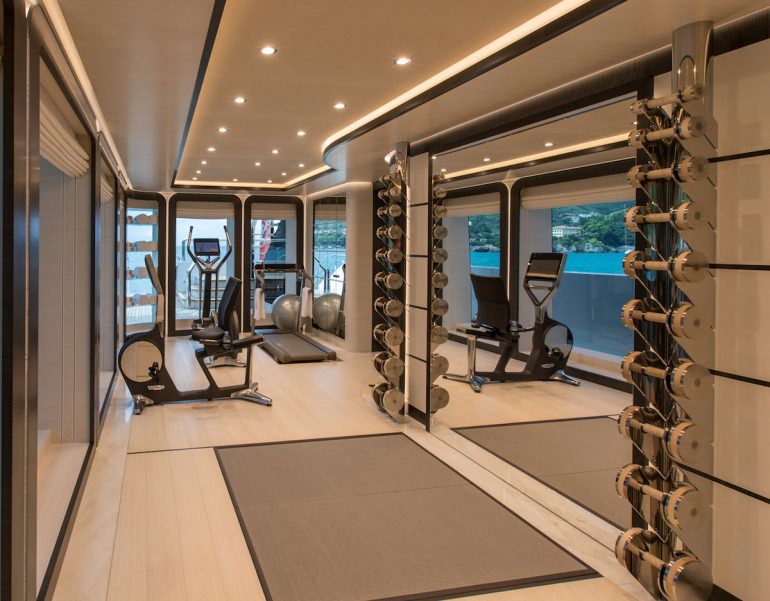 Nicknamed' Project Shark,' the luxury vessel features a well-equipped gym on the main deck, a sauna, a beach club, and a swimming pool aft.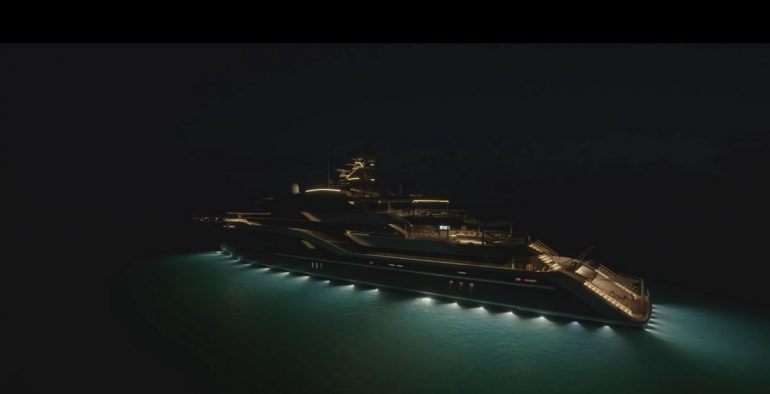 $175 million Dar superyacht is fitted with a full Dynamic Positioning system underwater lights and a classed integrated bridge. A built-in slide unleashes the child within, while the long foredeck flaunts a helideck for more serious purposes. The enormous garage houses a pair of 10.5-meter custom tenders. Powered by twin MTU engines, she comfortably cruises at 8 knots and reaches a maximum speed of 20 knots. The ship can sleep 12 guests in seven cabins and has a crew of 31 people.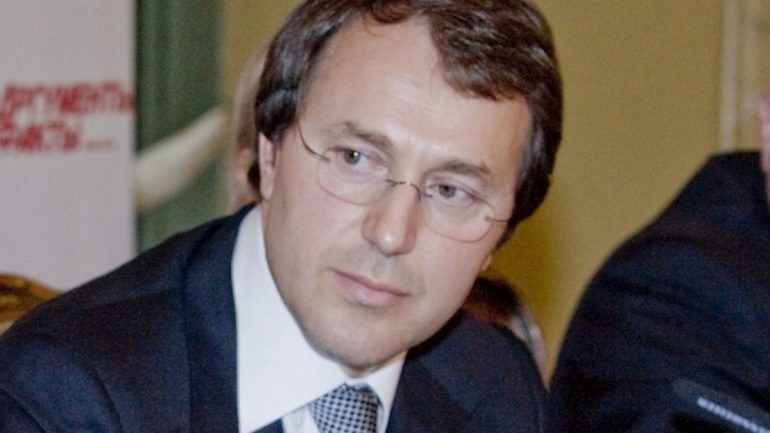 Billionaire Ziyad Manasir is a Jordanian-born Russian entrepreneur-
Billionaire Ziyad Manasir enjoys a net worth of $1.1 billion from his construction firm Stroygazconsulting. The Jordan-born tycoon went to Russia as an exchange student and attended the Azerbaijan Oil and Chemistry Institute. His entrepreneurial journey began while he was still a student, buying and selling computers and cars. With time he expanded to trading yellow phosphorus, timber, and oil products. The mid-1990s witnessed him foraying into construction with a small factory in Tyumen.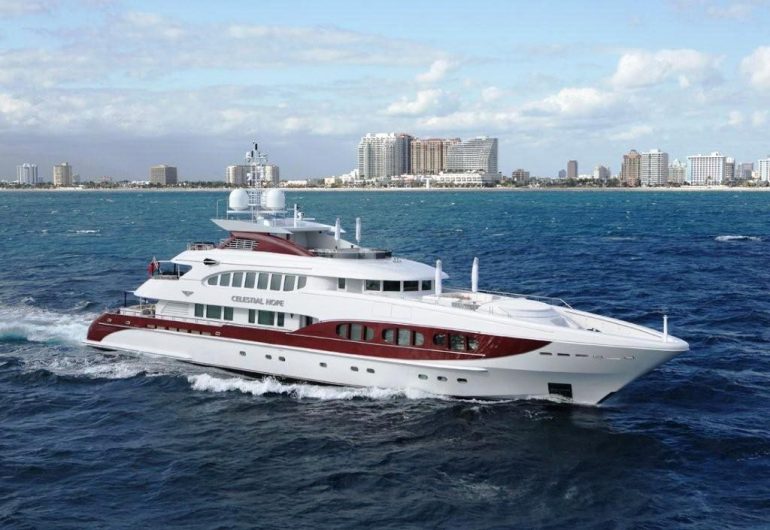 From building residences for Gazprom workers to building roads, bridges, and railroads with Stroygazconsulting, he sure did come a long way. Manasir is also the founder of Manaseer Group, a holding company operating in Jordan with 10,000 employees and $ 2 billion in assets. Before Dar superyacht, the billionaire owned the Heesen Yacht Celestial Hope, which was sold for $24 million in November 2018.