Darin Osborne's 226-Foot Cantharus Superyacht answers my question of what does a despondent billionaire do? Unlike commoners who emotionally eat, depend on itty bitty retail therapy or cry their eyes out, I picture billionaires pondering their life choices in the underwater master suite surrounded by 270 degrees of glass lost in the marvel of the underwater world. The American designer has bestowed the concept yacht with several wonders in addition to the la pièce de résistance. The lower deck also includes other living quarters.



The sprawling and futuristic main deck aft are where the thumping parties can be hosted, surrounded by a giant hot tub and a massive 510-centimeter TV for entertainment. Talk about an unforgettable movie or game night with nothing but the ethereal sea and no disturbances except the whistles of whales (it's a concept yacht, hence the surroundings can be liberally fictional too).

Moving on, the main saloon includes space for dining, where guests are served ample dozes of delectable dishes along with generous portions of natural light, owing to the omnipresence of glass. Those who do not prefer to indulge in decadent desserts can try something more natural- panoramic views at the bridge deck with a rotating pilot house.

Per Boat International, the aft main flaunts a transformable stage that doubles as a jacuzzi with a layout that can accommodate a large party, a bar, and a DJ booth.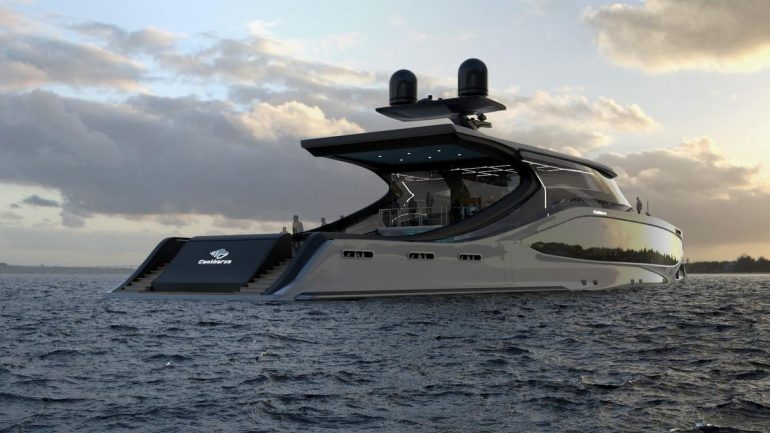 Speaking about the design, Osborne said he conceived by Cantharus by starting at the hull of the yacht and working up. "The underwater lounge is a place to be surrounded by water and beauty," he said, adding that it provides "serenity" wherever the yacht cruises.