At first glance, Andy Waugh's latest e 264-foot catamaran concept looks like an oversized vintage car zooming on the high seas. Perhaps because the genesis of this genius idea, dubbed Decadence, stems from the automotive and aeronautical industries that capture the spirit of 1920s motor racing. The vessel features a Small Waterplane Area Twin Hull (SWATH), ensuring the kind gets its due in the luxury yacht sector.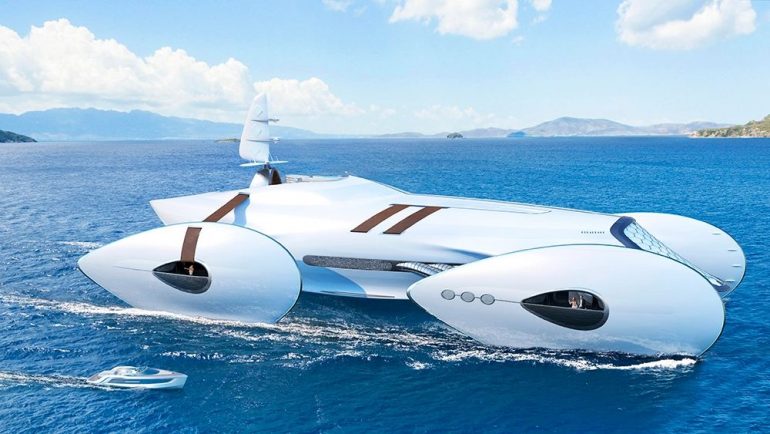 What sets Decadence apart from conventional yachts are two cylindrical outer hulls. The submerged part connects with stilts to the main hull. This considerably reduces the cross-section area resulting in a smoother and safer sail.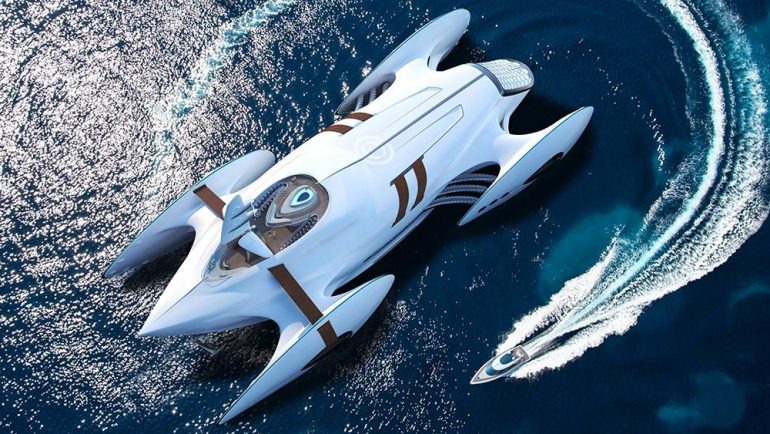 "Small-waterplane-area-twin-hull' vessels are catamarans with submerged, cylindrical hulls attached to a central body by 'stilts' of minimal cross-section," explained Andy Waugh. He added, "As a result Decadence could achieve a reduction in pitch and roll movements of around 70 percent over a conventional monohull, vastly improving both comfort and safety onboard."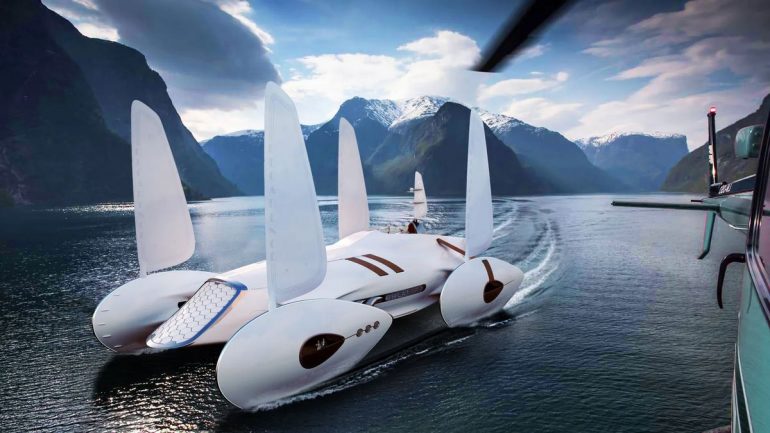 With a volume of 5,000 GT, the 264-footer boasts a displacement of a 400-footer with a comprehensive 98 feet beam. With this much room, the sky is the limit as far as the interior layout is concerned. Decadence can accommodate a commodious main suite 65 feet wide and 98 feet long, with 10 feet high ceilings. There is also room for two 45 feet chase boat tenders from Skyline Yachts.