Is it me or does this RV really look like a prop vehicle from a sci-fi movie set in the 22nd century? The front end of this unique RV is so different from even the most futuristic motorhomes we've seen to date, but it's more of function than form – at least that's what the makers claim. And it's not just the outlandish design; the RV named Elemment Palazzo is quite possibly one of the most innovative and luxurious RVs ever built.



Created by Austrian brand Marchi Mobile, the Elemment Palazzo features a clean-slate design rather than following the design principles of the traditional RVs. The company looked at the world of supercars for inspiration on aerodynamics, lightweight materials, and general automotive engineering. The result is something that's truly bespoke.

Starting with the fascia, the Elemment Palazzo's unique frontend is built upon a design that was researched in the 1970s in an attempt to make semi-trucks more aerodynamic and safer.

The makers of the Elemment Palazzo refined the design principle for the luxury RV that gets a massive oval windshield and a nose that looks like the mouth of a fish. Along with being aerodynamic, the panoramic windscreen also helps in offering an unprecedented view to the driver out of the cockpit.

The 40-footer is available in five different configurations suited for everything from business use to the uber-luxury palace on wheels. The range-topping trim is fitted with all the bells and whistles you'll expect from a top-of-the-line RV and more.

The highlight, however, of this configuration is something called the Sky Lounge. What the impressive feature does is transform the standard model's roof into yacht-like deck space.

The pop-up section offers unmatched views of the outside and lets you be one with mother nature. If that's not your thing, the Sky lounge can also function as a space to party.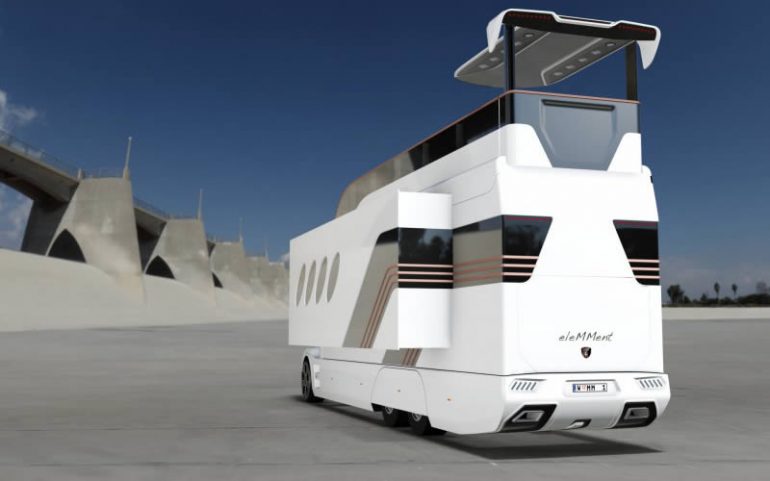 The two-story RV also has expandable sides like many other RVs in the segment. The slide-out room adds another 68 square meters of space to the cabin.

"The view out of the cockpit is incomparable to any other vehicle," Mr. Marchi explains. "The driving is outstanding; you are like the captain on the road. It's definitely unique, we are very proud." To make the RV as light as possible, the cab is made of carbon fiber. Furthermore, the cockpit is fitted with jet-inspired instruments along with MMI control.

The futuristic RV is based on the chassis of a Volvo truck and uses a 6-cylinder in-line Volvo engine that produces 600 hp.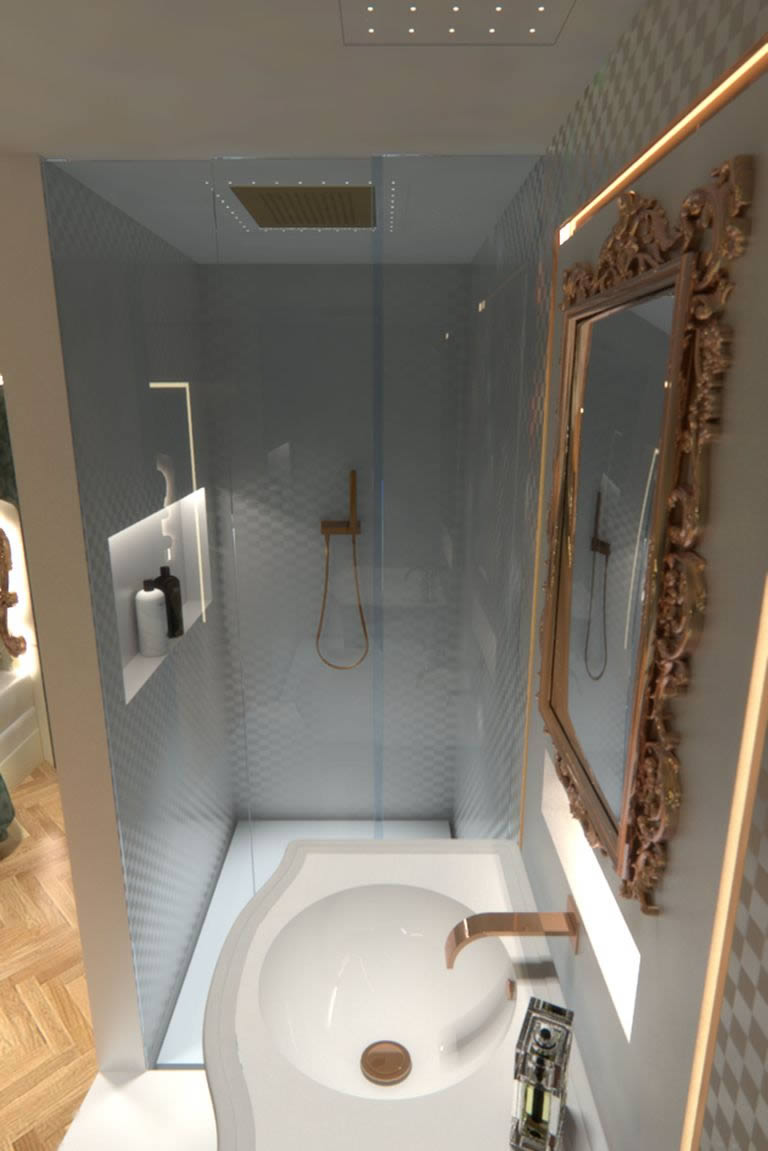 With a starting price of $3 million Elemment Palazzo is also one of the most expensive RVs out there in the market, yet its laundry list of industry-leading features more than justifies its price tag.