We've raved and ranted about the luxurious Airbus 380 since some time now. However this flying palace always succeeds in flying to the headlines for its grandeur. We have also mentioned about the hot shower mid-flight on Emirates A380. Today we are treating our readers with tons of images of the uber-luxurious interiors of the last model of its Airbus A-380 by French company AIRBUS. Sergey Dolya, a Russian photographer was on his way to Paris Air Show flying in this plush jetliner. He grabbed the opportunity to give us an idea about the redefined level of comfort while flying. Though we have tad details, I leave the images to take care of the rest of description…….

There are separate entrances for economy and business class passengers. However here is a list of comforts that is common to all classes. To start with all travelers get comfy socks, sleep masks and stickers. Also watch out for a 17-inch touch screen monitor, an outlet, two USB ports, a remote with sat-phone and a personal remote which controls massage of seat, lighting and position of the seat.
The first and the business class are richer with two bar-rooms and two bathrooms. The first floor is fitted with ten restrooms and the second one with five. The floors are interconnected with a grand staircase and a winding one too.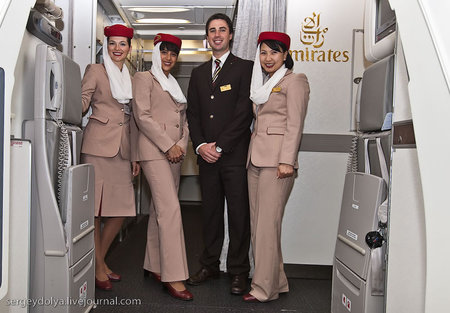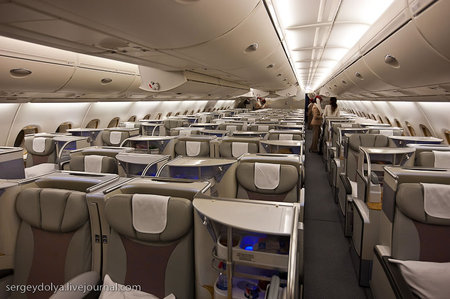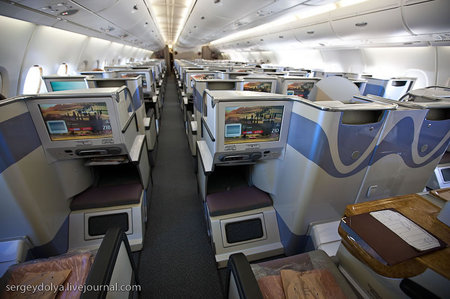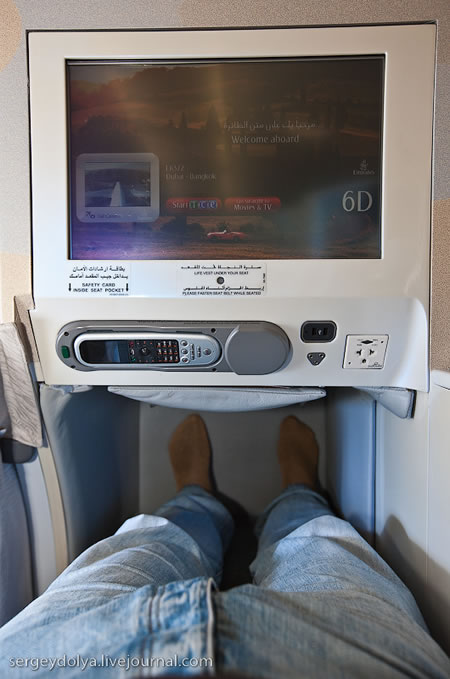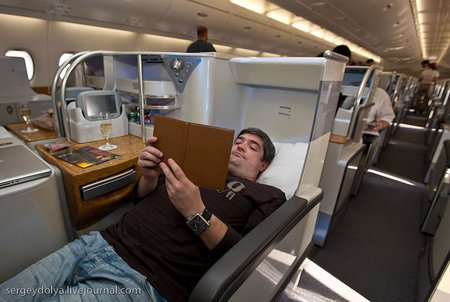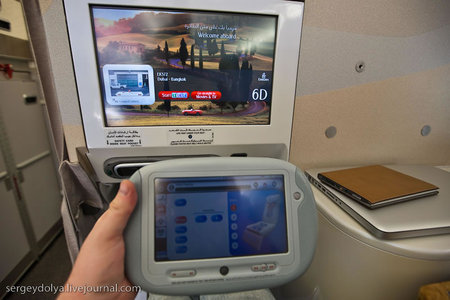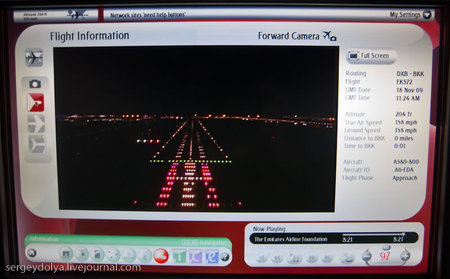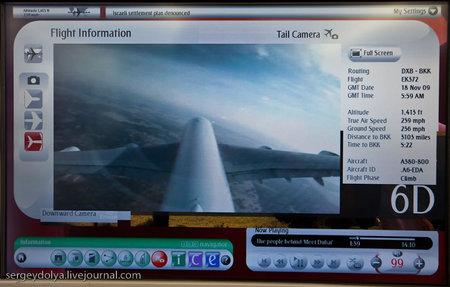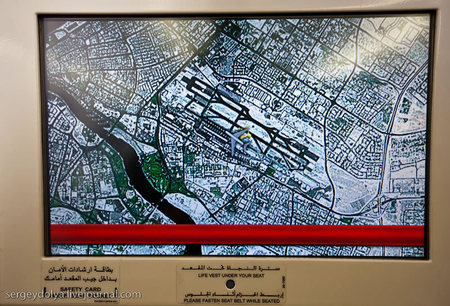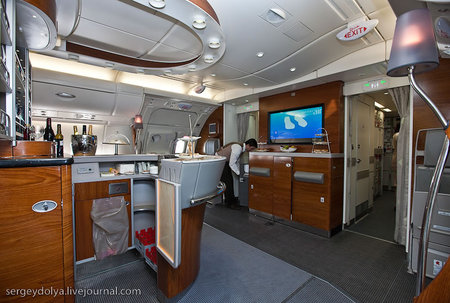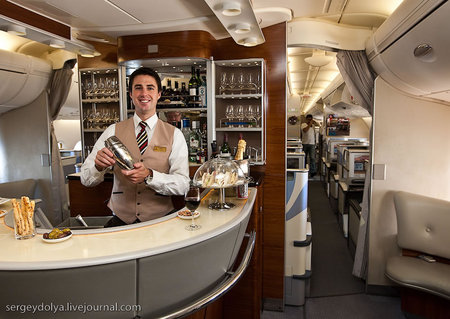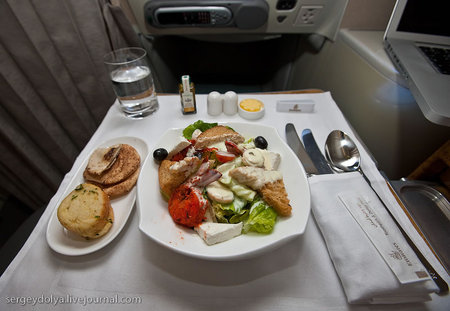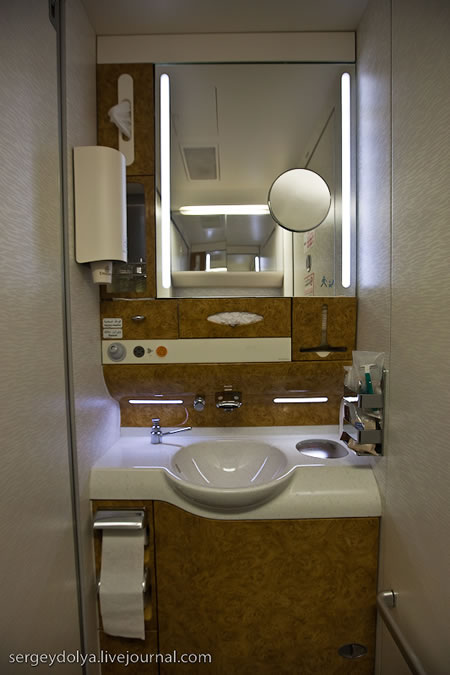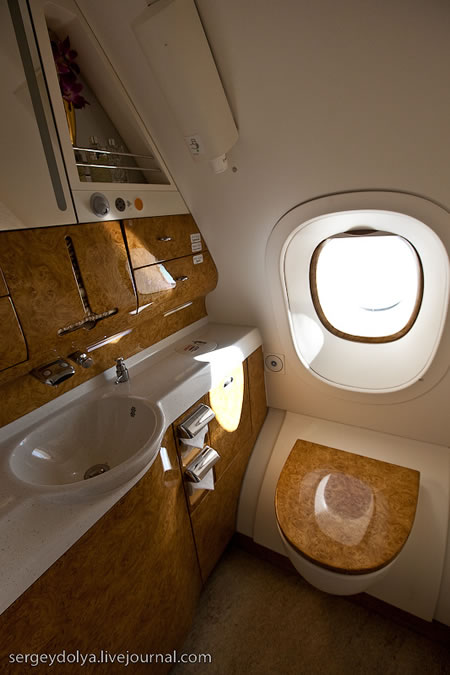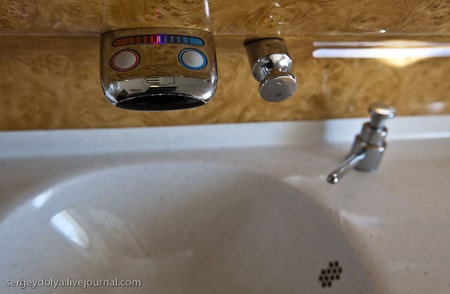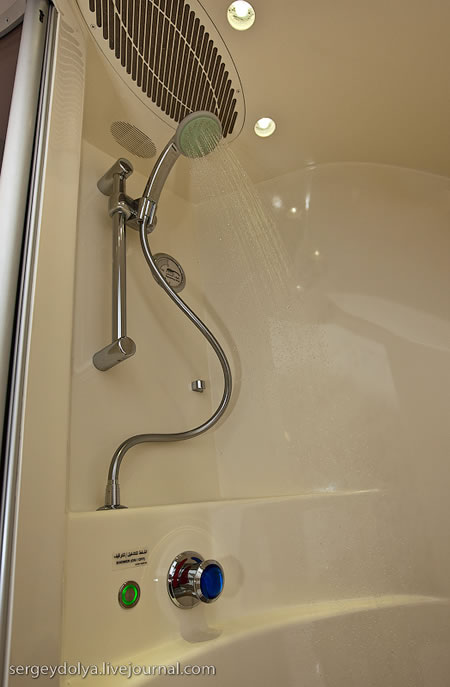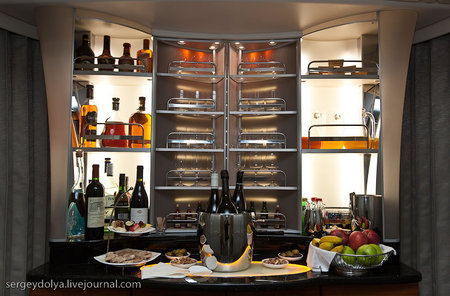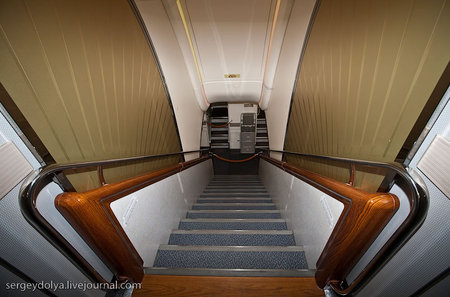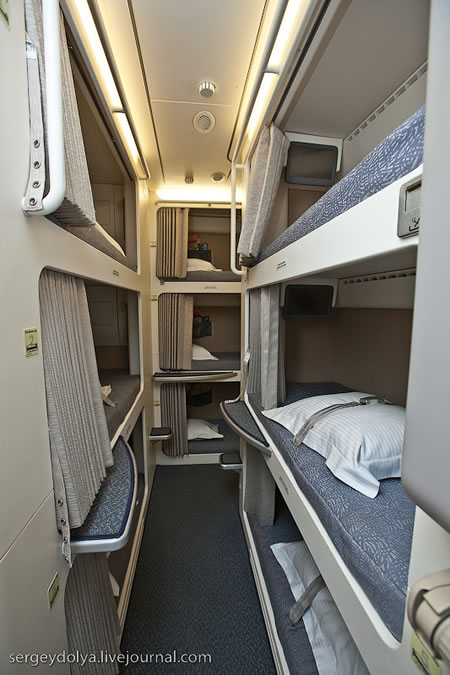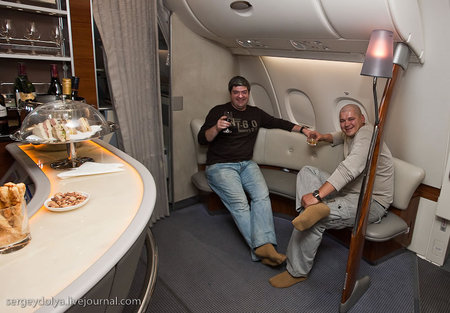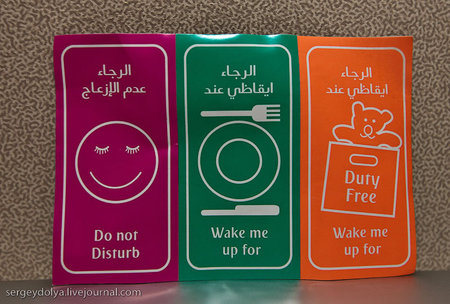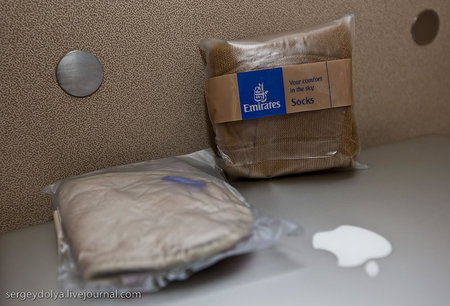 [EnglishRussia]