Rise and fall are inherent parts of life, and Hui Ka-yan, who was once China's richest man, has witnessed both within a matter of decades. The founder and chairman of the beleaguered developer China Evergrande Group once held the title of the nation's wealthiest individual—until he no longer did. While he remains a billionaire, the Shenzhen-based property magnate had to part with many of his cherished assets to satisfy his creditors. One such prized possession was the Amels 199 Limited Editions superyacht named 'Event.'



Originally valued at $60 million, this 197-foot luxury vessel was reportedly sold for a mere $32 million in 2023. Launched in 2013 and renowned for its elegance, the yacht clinched a World Superyacht Award in 2014. Now, let's delve deeper into the ship that was a collaborative creation of Amels and yacht designer Tim Heywood.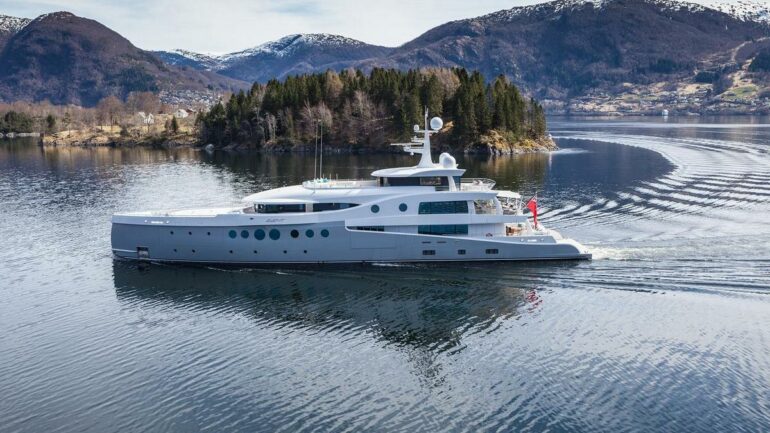 Event, an eternally gorgeous yacht –
The launch of the Event Yacht was an occasion that made headlines due to its distinct departure from other models in the Amels range. Every facet of the boat captivated onlookers, from its bold styling that included a near-vertical stem, forward tender garage, foredeck helipad, and scimitar bow, to its plush interiors.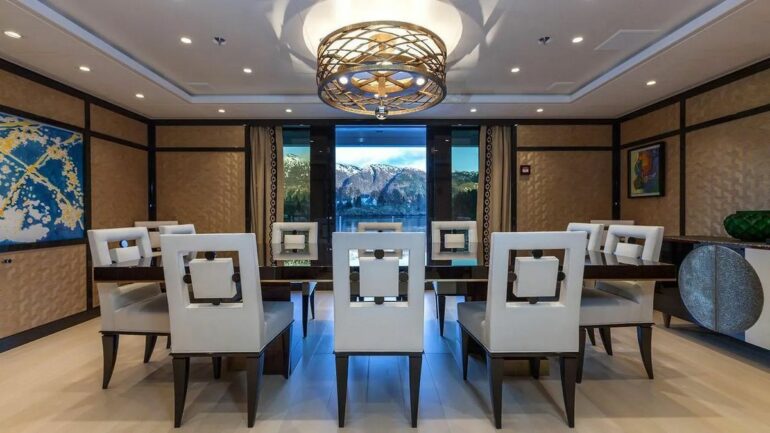 The innovative bow shape, combined with interior designs by Laura Sessa and the signature touches of Tim Heywood, ensured the ship's timeless appeal. The robust Amels 199 showcased a practical layout, relocating the tender garage to a compartment below the foredeck.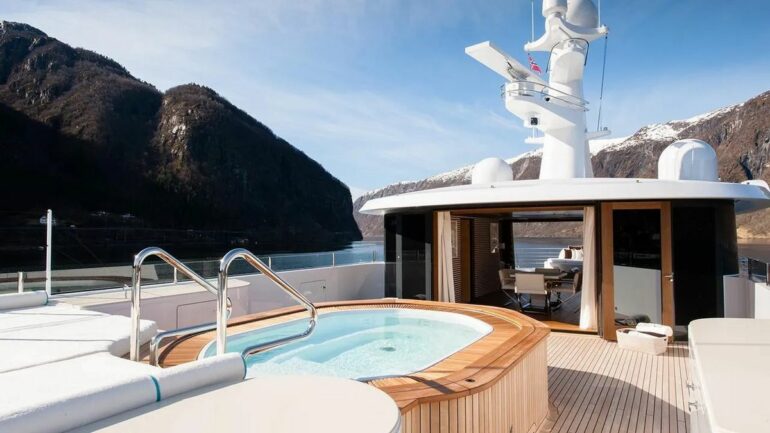 This design ensured the movement of tenders and toys without disturbing guests at the stern. Occupying the stern was a spacious beach club, conveniently linked to the lower guest cabins. The stately suites came equipped with expansive closets and generous en suites. This spaciousness extended to the corridors and tall deckheads. The main deck featured a grand master suite with a combined study and office and a full-beam en suite. It also housed a formal saloon with a sizable, separate dining room featuring opening glass doors to the port side deck and a drop-down balcony, as reported by Boat International.

Moving upwards, the upper saloon offered a more relaxed ambiance, ideal for games, conversations, and housing a grand piano. Close friends often enjoyed meals in the alfresco dining area. The bridge deck of the Event featured two additional VIP cabins boasting unparalleled views. What distinguishes the Event yacht from its peers is a versatile third saloon on the open sundeck area.
This provides owners with the best of both worlds: a climate-controlled space with full concertina glass doors, a tranquil spa pool, and sun pads for basking. Additionally, this area can transform into a cinema when the drop-down screen is used. "The owner desired a sense of warmth," Sessa remarked. "I, therefore, suggested specific details in embroidery, colors, and select materials. Everything was tailor-made for the Event."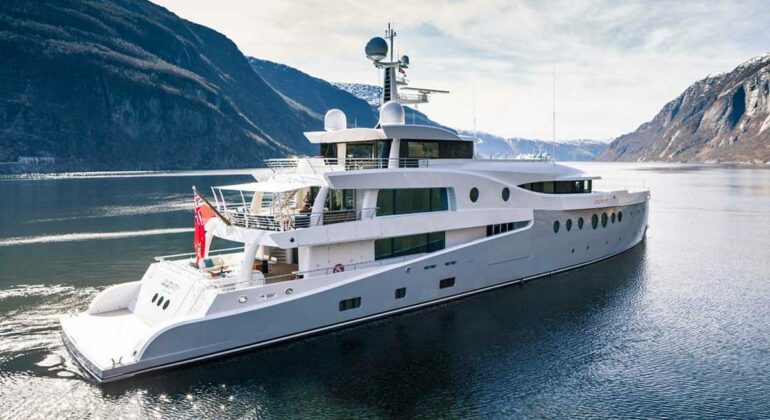 "Every detail was first approved with Imperial Yachts for the interior," added Julia Stewart, the general director of Imperial Yachts. "Our involvement with the owner was paramount throughout this journey. He was kept abreast at each phase, and we view this meticulous process as standard for vessels of this caliber."

The dramatic rise and fall of Chinas richest man Hui Ka-yan –
Hui was born in 1958 and grew up in a village in Gaoxian, a township with a population of just under 50,000 in Henan province, per SCMP. The boy lost his mother early and was raised by his paternal grandmother after his mother's death. A metallurgy student at the Wuhan Institute of Iron and Steel, he began his career as a technician in a local steel mill. In 1992, he left his job in Wuhan to seek his fortunes in southern China. In less than five years, Evergrande was born in Guangzhou.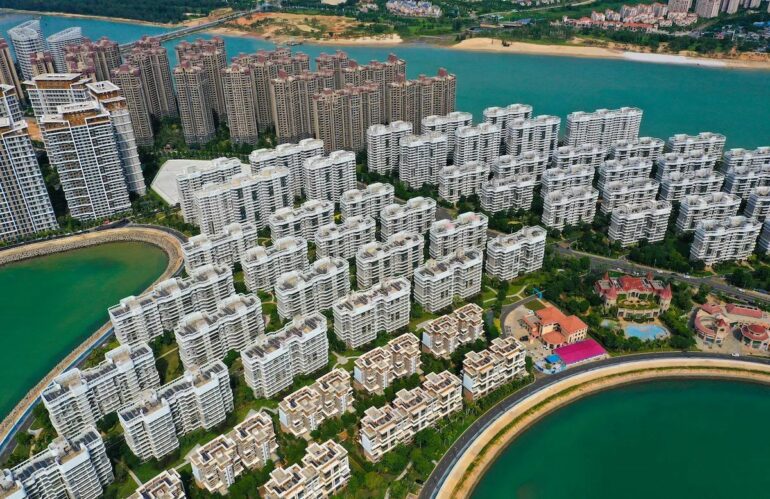 With time, the firm became one of China's largest builders. By 2009, the company went public and expanded into sectors like wealth management and electric vehicles. By 2017, Hui's wealth touched a staggering $42.5 billion. Nothing is constant, including Hui's wealth that declined massively in the past two years. He was now standing under a mountain of debt totaling $327 billion and became the world's most indebted developer.
Hui had little choice but to bid farewell to his ultra-expensive assets. The company offloaded two Gulfstream private jets, a 45-room mansion overlooking Hyde Park in London, and a 197-foot Event superyacht.