Over the last three years since its inception, the UK-based Little Car Company has made a name for itself by creating stunning, hand-made miniature versions of iconic automobiles, including the incredible Bugatti Baby II. The miniature car company expanded its lineup last year by introducing a scale version of the iconic Ferrari 250 Testa Rossa. Called the Ferrari Testa Rossa J, the junior Italian roadster is priced at around $110,000 and limited to just 299 examples worldwide. Amongst them is a one-off version of the Ferrari Testa Rossa J called the Pebble Beach Edition. The handcrafted bespoke model will soon be up for grabs at Bonhams' upcoming 'The Quail Auction' in Carmel where it will be sold without a reserve.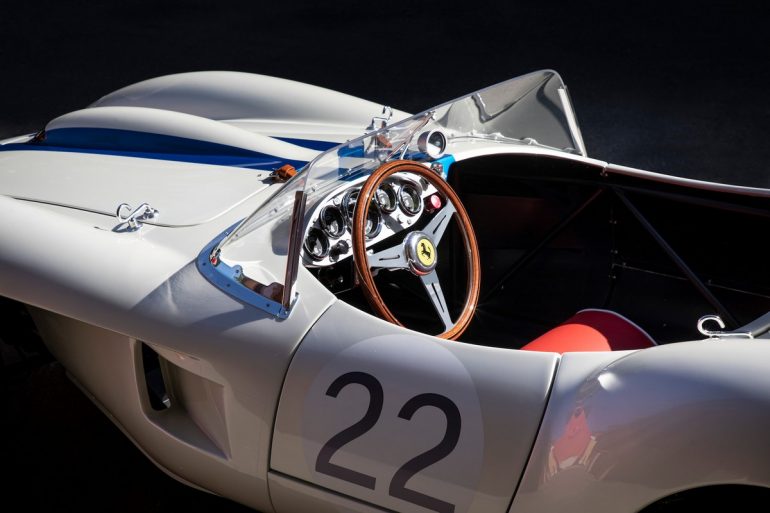 Like the standard Ferrari Testa Rossa J, the Pebble Beach Edition is a licensed, 75% scale reproduction of the Ferrari 250 Testa Rossa from original Ferrari Classiche drawings with design oversight from Ferrari's Centro Stile. Just like the original 250 Testa Rossa, the junior version features a hand-formed, panel-beaten aluminum body. What makes the one-off different is that it is finished to look like the "Lucybelle II" — chassis 0732TR. The legendary race car tasted success in the 1958 24 Hour of Le Mans in the hands of Ed Hugus and Ernie Erickson. The livery features a combination of rich white paint and blue stripes. Additionally, the bespoke model also gets re-proportioned wire wheels that mirror the original's Borrani rims and are wrapped in Pirelli Cinturato tires.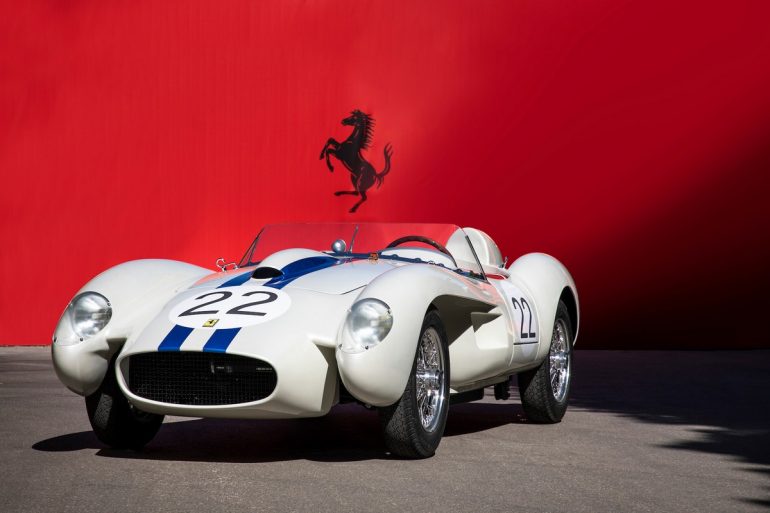 The cabin is wrapped in plush red leather from the same tanneries that supply Ferrari for its road cars, while the seats are exact recreations of the original TR's seats. Additionally, the peddles come from a Ferrari 488 Pista and the steering wheel is from Nardi. There's also a plaque on the dashboard denoting it as a "1 of 1 – 2022 Pebble Beach Edition." The Ferrari Testa Rossa is powered by an 8v electric motor that can be delivered at up to 12kW in Race mode which is enough to propel the junior model to a top speed of 50mph. The top speed is limited to 19mph in the United States and Canada.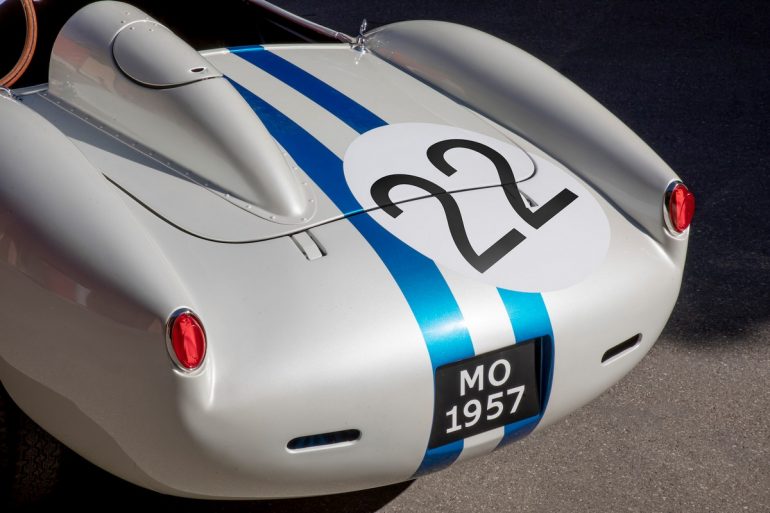 The one-off miniature Ferrari has a pre-sale estimate of up to $120,000 and the proceeds from the sale will be donated by The Little Car Company to The Pebble Beach Company Foundation.