There is something special about the use of a car in a movie, especially if it's the main attraction. There have been car-centric films and television shows for decades — even a few, like "The Love Bug" and "Knight Rider," where the vehicle had a personality of its own.

We're not going to talk about the coolest-looking cars today or even the ones with the most personality. Today, we're going to take a look at the fastest movie cars of all time, listed from slowest — relatively speaking — to fastest.

1. 1981 DMC DeLorean From "Back to the Future" — 110 mph
It might not be the fastest movie car on our list, but we all know that when the DeLorean hits 88 mph, we're all going to see some serious s***. These coupes weren't terribly popular until they hit it big on the big screen in "Back to the Future." Now, if you can find one to add to your collection, you should count yourself lucky.

2. 1973 Ford Falcon XB GT Pursuit Special From "Mad Max" — 120 mph
Also known as the last of the V8 Interceptors, this tricked-out Falcon starred alongside Mel Gibson in the "Mad Max" movie franchise. It even made an appearance in Tom Hardy's "Mad Max: Fury Road." You'd never have to worry about road rage driving this beast down the highway, that's for sure. It maxes out at about 120 mph for its top speed.

3. 1961 Ferrari 250 GT SWB California Spyder From "Ferris Bueller's Day Off" — 140 mph
OK, it's hard to watch this gorgeous car shoot backward out a window and into a tree. If you got it out on the highway, the Ferrari that is so central to the plot of "Ferris Bueller's Day Off" could easily top 140 mph. That certainly might have made the parade scene more interesting.

4. 1964 Aston Martin DB5 From "Goldfinger" — 145 mph
You can't have a list of fast movie cars without at least one Bond vehicle, and for us, that is the Aston Martin DB5 from "Goldfinger." This stunning piece of automotive engineering can reach maximum speeds of 145 mph, and that's even without all of Q's tampering and tinkering to turn it into the tricked-out Bond car we know and love. Movie producers used two different DB5s for the movie — one for driving, and one for showing off all those Bond gadgets.

5. 1970 Dodge Challenger R/T From "Vanishing Point" — 146 mph
Can you really go wrong with a Challenger? In this case, our pick is the 1970 Dodge Challenger R/T from "Vanishing Point." The whole movie is about driving from Denver to San Francisco in less than 15 hours. To do that today, you'd have to maintain speeds of more than 80 mph the entire time. That wouldn't be a problem in the Challenger with top speeds of 146 mph, plus you'd look good doing it.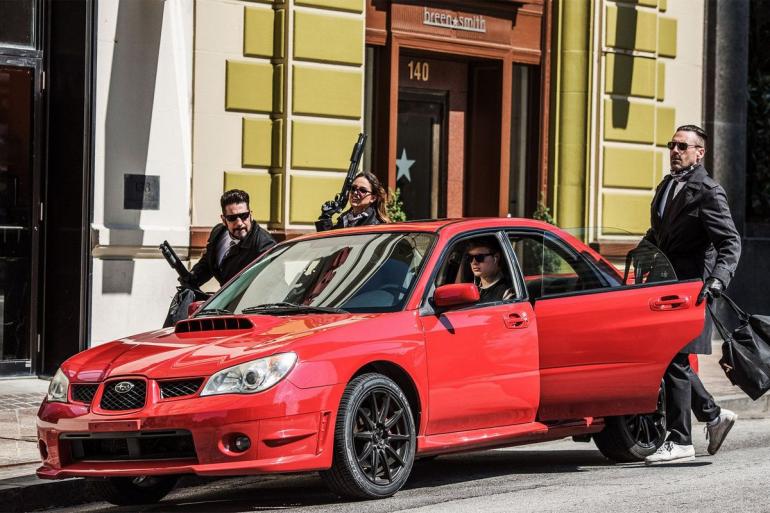 6. 2014 Subaru Impreza WRX From "Baby Driver" — 159 mph
People either love or hate "Baby Driver," but one thing you can't hate is the tricked-out little Subaru Impreza that the main character uses in his job as a getaway driver. It's fast, and it handles like a dream. Even off the lot, these spritely little cars can manage 159 mph as their maximum speed. While we don't recommend taking up a job as a criminal getaway driver, this would be the car to pick if that's your endgame.

7. 1968 Lamborghini Muria From "The Italian Job" — 171 mph
You might like the remake of "The Italian Job" better than the original, but you can't deny that the 1968 Lamborghini Muria from the original has some serious style. Sure, it gets trashed by the end, but while it's on the road, it tops out at 171 mph, making it one of the fastest cars on our list. Lamborghini didn't want the movie producers to trash one of its vehicles, though, so it provided a Muria that had already been crashed and repaired to use in the iconic movie.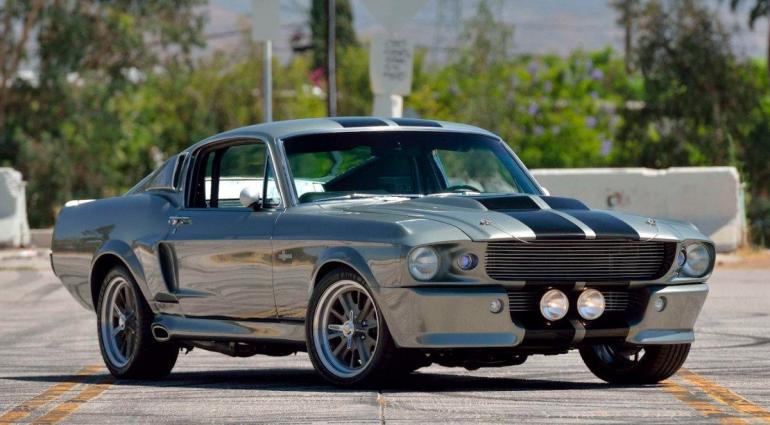 8. 1967 Mustang Shelby GT500 Fastback From "Gone in 60 Seconds" — 172 mph
Ah, Eleanor. This is another movie where you either love or hate the remake, but we adore the gorgeous car that was used to represent the main character's favorite. In the remake, Nicolas Cage's Eleanor is a 1967 Mustang Shelby GT500 Fastback, which has a mind-blowing top speed of 172 mph.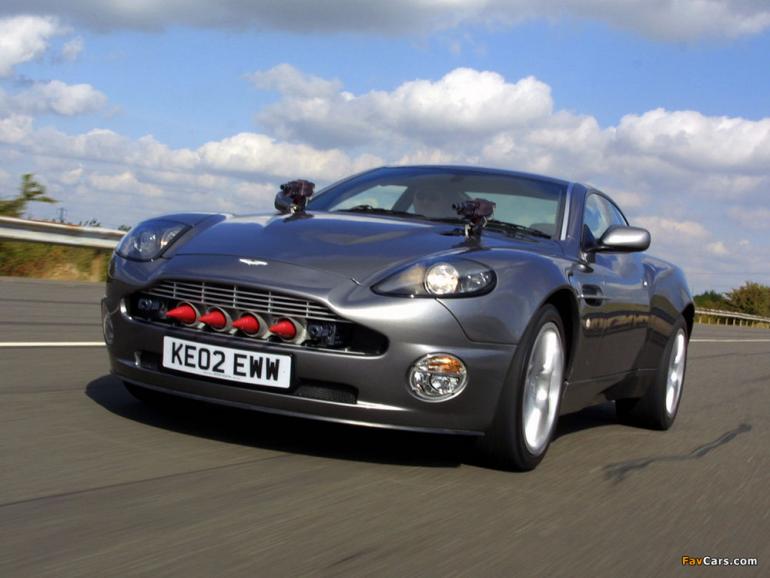 9. 2002 Aston Martin Vanquish From "Die Another Day" — 190 mph
When is an Aston Martin not an Aston Martin? When it's a Jaguar! Bond's Vanquish from "Die Another Day" isn't actually an Aston Martin at all — its a fiberglass body kit sitting on top of a Jaguar chassis. Stunt versions of the car were also built on Mustang chassis. Still, this is a gorgeous car, and according to the James Bond Wiki, the Vanquish can top out at 190 mph.

10. 2002 Ferrari 575 M Maranello From "Bad Boys 2" — 201 mph
Finally, we've got the 2002 Ferrari 575 M Maranello from "Bad Boys 2." There were actually two Ferraris used in the movie — a 550 that belonged to the director that was used for the driving scenes, and the 575 that was shot whenever the car wasn't moving. To keep the look intact, the 550 was equipped with lights from a 575. Still, it earned its spot as the fastest movie car on our list, with a top speed of 201 mph. With that sort of speed, maybe they should have used the 575 for the driving shots instead.
Which One Is Your Favorite?
Which one of these iconic movie cars is your favorite? Did we miss a faster one that belongs on this list? Let us know.