When superyacht designers get together to design an RV, they basically end up with a luxurious yacht, albeit one that works on land. The Furrion Elysium is a $2.2 million behemoth motorhome with a hot tub and, behold, a helipad on its roof! A little bit of its history before we delve into its grand present. Furrion was founded in 2004 by three superyacht engineers that unveiled a world of high-end hardware and software for motorhomes. The Elysium concept RV was one such prime example introduced at the 2017 Consumer Electronics Show hosted in Las Vegas. With a length of nearly 46 feet, the Elysium flaunts an array of cool features.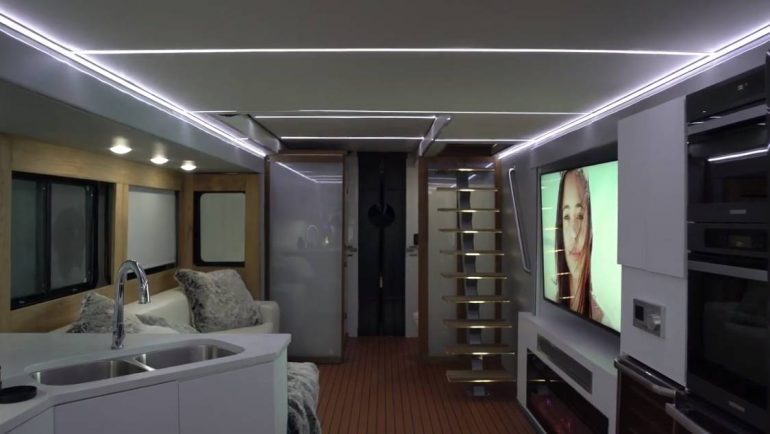 From slide-out side sections that expand interior space to two massive 4K TVs on its exterior, turning into a rolling cinema. The inside of the RV flaunts a lounge area and a fireplace and is outfitted with a luxurious sofa. Elysium understands leisure and luxury, which is why it also comes with a smart toilet and shower onboard that doubles up as a steam room. A little ahead is the kitchen, including a full-size fridge, oven, dishwasher, and wine chiller; in short, everything a family needs to be fed in style on the move.
The bedroom onboard the $2.2 million concept RV allows respite on a double bed; similarly, a touchscreen infotainment system equipped with Google Maps makes driving this mammoth easier. The Elysium is one of the most amazing motorhomes boasting outstanding inclusions, but the roof truly helps the van stand out.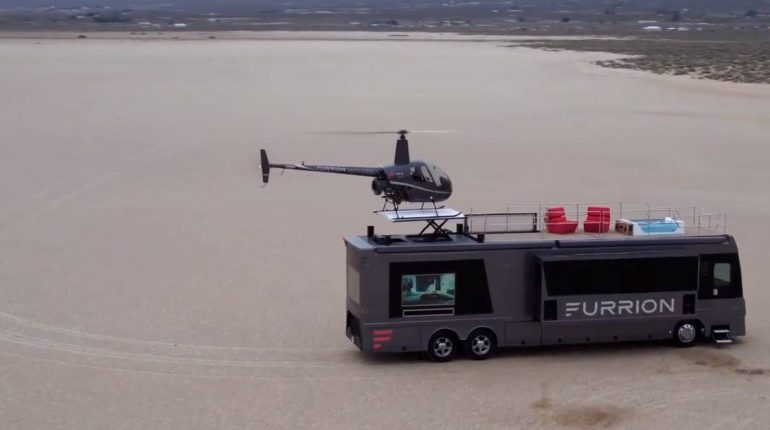 Positioned on the top are a hot tub, seating area, and a helipad designed to take a Robinson R22 helicopter. The excellent Elysium is a concept that would set its owner back by at least $2.2 million if manufactured.