Adding bling to your car is probably the most paramount aesthetic modification if you show off your luxurious lifestyle. Recently, BMW owners who have that extra bit of dough are going all out on converting their automobiles into a luxury statement. In addition to that, we saw an owner from China who has taken the standard M3, added Lambo-styled doors, an ECU upgrade to 500hp offering a top speed of 325km/h, black rims, and a massive rear wing. He is known to be gliding in this elegantly mean machine.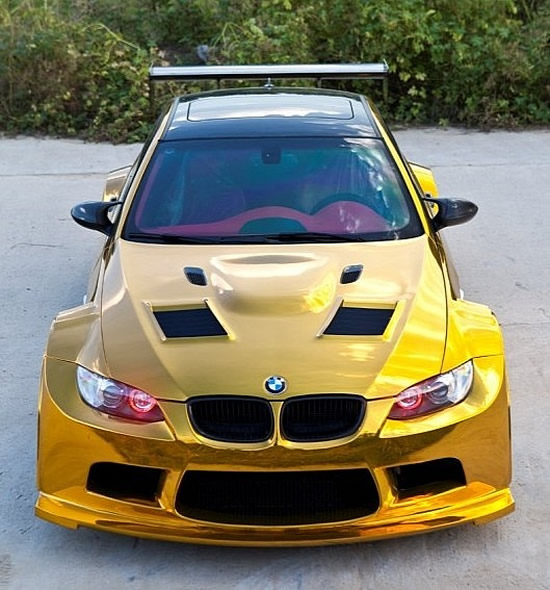 The Gold BMW M3 flaunts a wide body kit, many carbon fiber trim pieces on the inside like the BMW Performance steering wheel, and has red accents in its interiors matching perfectly well with black. All in all, the car flaunts an uber-cool, never before seen luxury that would linger long in the minds of those who've set eyes on it.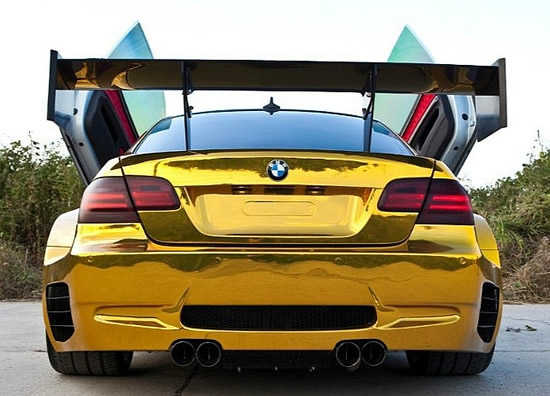 Here are a few images that would give you sleepless nights! Well, for now, that's all we can offer you!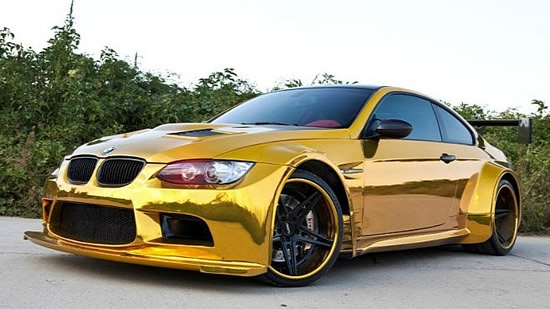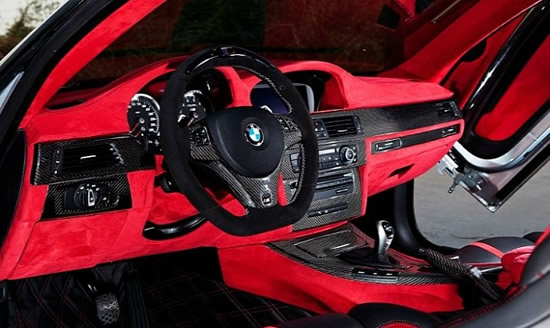 [Gtspirit]