One of the most popular and probably the most useless trends in the automobile industry is that of massive panoramic glass roofs, something that has been made popular by electric cars. Look at almost all premium EVs and you'll find them fitted with a glass roof; except for one. Rolls-Royce, thankfully, stuck with its emblematic Starlight roof for the Spectre – the British manufacturer's first-ever production EV. And we can see why decided to choose it over a trendy fad. After all the Starlight headliner has now become as iconic for the brand as the Spirit of Ecstasy hood ornament. While some might see the feature as nothing more than a gimmick, Rolls-Royce customers seem to love it, so much so that it has forced Rolls-Royce to further experiment with it. What started as a feature for the headliner to replicate a starlit night sky has now been expanded to endless customization options and even spread from the headliner to other parts like the door cards and even the dashboard. You can see how it is made by skilled craftspeople at the Rolls-Royce factory in the video below; it is incredible.

To be fair, the Starlight headliner is not a technically complicated feature. In fact, you can easily find an aftermarket kit that will modify your standard headliner into something similar. In fact, it needs nothing other than a source of light and strands of optical fiber woven into the headliner to create the "star" effect. But those cheap kits look horrible at best. It's the sheer craftsmanship of the technicians at Rolls-Royce that transform it into a piece of artwork.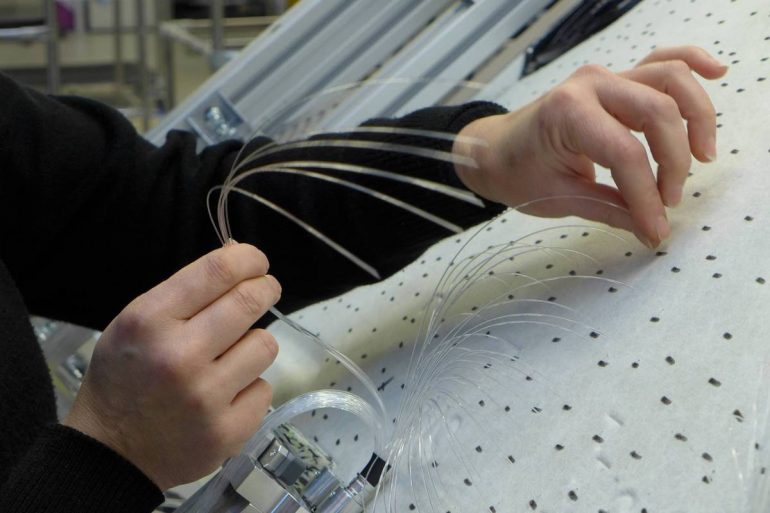 The Rolls-Royce Starlight headliner, in fact, uses multiple light sources of different colors and intensities. Furthermore, they have anywhere from 600 to 2,900 fiber optic strands along with tiny attachments at each star point to diffuse the light. Customers can choose headliners to replicate any constellation, add shooting starts, add desired colors, or simply have it personalized with a specific design or animation. Do watch the video; it's fascinating.