Ian Malouf may be a leader in the Australian waste industry, but when it comes to grasping superyachts, the man wastes no time. The stinking rich garbo (pun intended) picked up the stunning 1994-built Lürssen yacht Coral Ocean at the 2019 Monaco Yacht Show in less than three days. It has set a record of sorts as one of the quickest and largest sales to occur during the Monaco Yacht Show. This beautiful boat, a property of Malouf's Ahoy Club, witnessed a $37 million refit at the Astilleros de Mallorca shipyard between 2015 and 2016. The result is what we will explore in detail below:



Coral Ocean, the star of the high seas:
If yachts were turned into postcards, this gorgeous 240-feet Lürssen beauty would be permanently placed on it. One couldn't expect anything else; after all, she was designed by the godfather of modern yacht design, Jon Bannenberg, who was responsible for her exterior.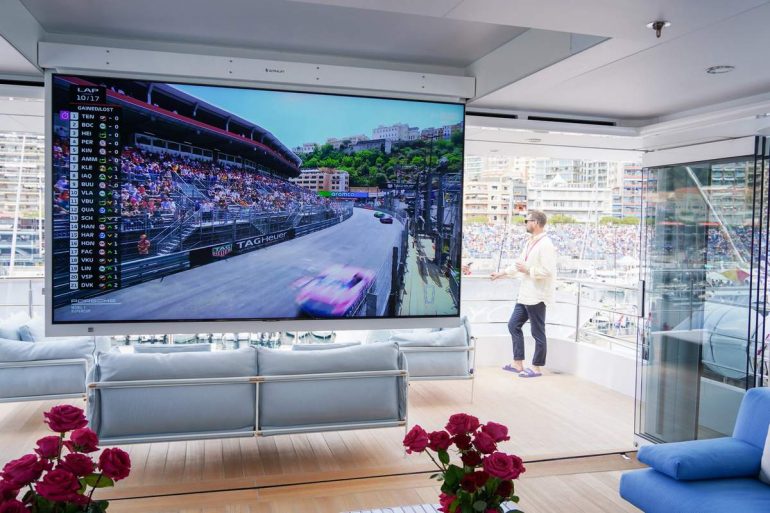 Formerly known as Coral Island, the beauty came into much-deserved limelight thanks to Australian entrepreneur Ian Malouf. The sailing sensation made her debut at the 2022 Monaco Grand Prix and is now available for Mediterranean charters with the Ahoy Club.

Unlike most luxury vessels that boast a grand atrium, or an exceptional spa, Coral Ocean flaunts an unmatched sundeck. With a fantastically done refit, the boat's highlight, its upper deck, became even more open and flexible with a striking glass-bottomed spa pool. According to Boat International, this addition is courtesy of the Four Seasons, surrounded by glass balustrades.

Guests can laze all day on spacious loungers, or beat the heat at the indoor bar with floor-to-ceiling retractable glass windows for the ultimate indoor-outdoor experience. Waterbabies can relax endlessly in the well-placed Jacuzzi fitted with an umbrella and an 85-inch television nearby.

There is plenty of room for 12 guests who are looked after in six staterooms. The VIP suite, however, makes for a more luxurious space with a lounge area doubling as a cinema room or office space. If anything can dwarf the charms of the VIP suite, it is the extravagant private apartment on the owner's deck.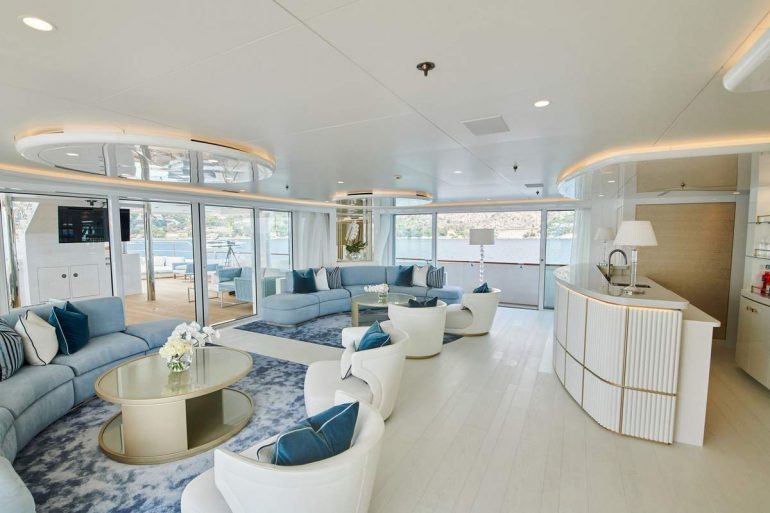 The refit has nearly doubled the space with 180-degree views making this area look entrancing with not one but two skylights placed above the super-king-sized berth and at the entryway. The suite is complete with his and hers en suite bathrooms, an infrared sauna, a hair salon, and a private lounge area with an adjoining treatment room.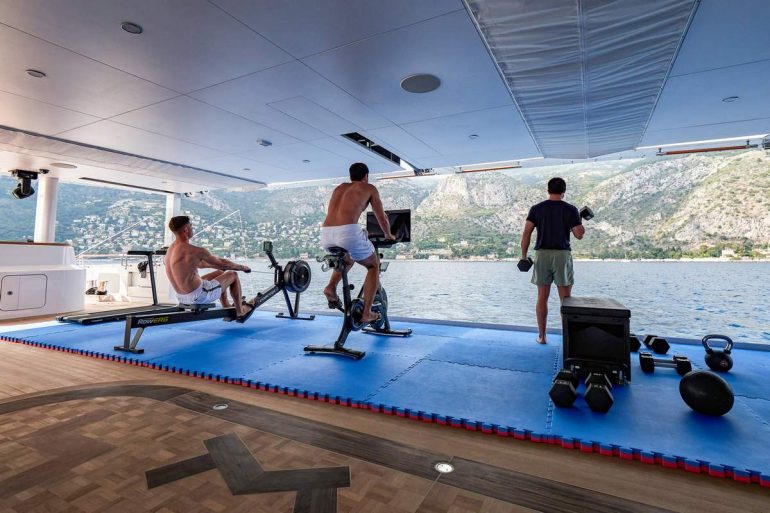 No superyacht is considered super without a wide array of amenities, and Coral Ocean doesn't disappoint. In addition to an entertaining sundeck, she has the most panoramic gym overlooking the ocean.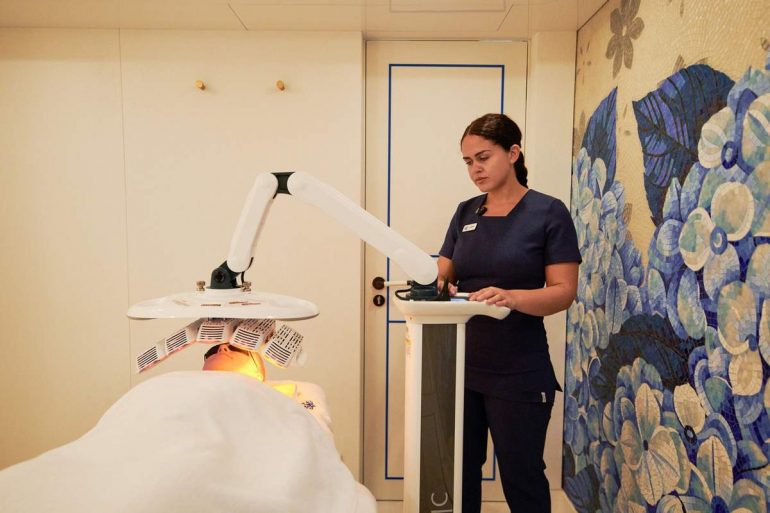 The spa is a haven of relaxation, complete with a steam room that leads to a more energetic venue, the swim platform, and the beach club. Speaking on Coral Ocean to Boat International, Malouf added: "Coral Ocean has truly been transformed; she represents luxury in every way. The ability to accommodate up to twelve guests across six beautiful staterooms remains unchanged.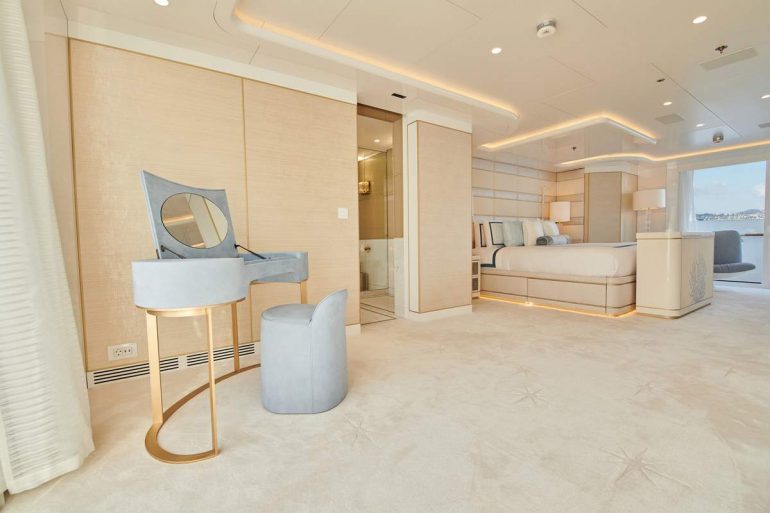 However, all guestrooms and amenities have now been elevated to be of equal quality leaving every guest on board feeling like the owner. This is a unique proposition within the charter industry." Guests on board Coral Ocean are looked after by a crew of 22. Twin Caterpillar 3516 DITA engines allow her to reach speeds of up to 17.4 knots and cruise at 16 knots.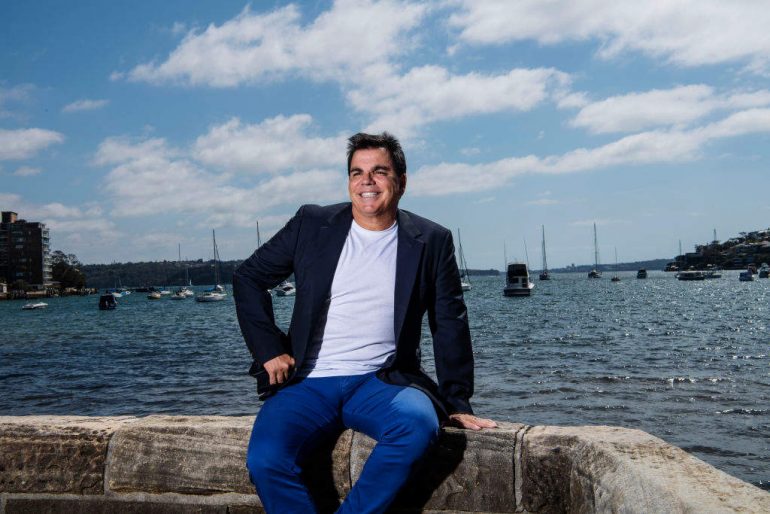 About Ian Malouf:
There are rags to riches stories, and there is crap to riches. Among those rare ones features Ian Malouf's fascinating saga. Today, the man worth $600 million painted a very different picture back in 1984 with a single truck and shovel in hand. The famous businessman is widely recognized as the Founder and Managing Director of Dial A Dump Industries, a leader in the Australian waste industry. After making a deep pool of wealth through a string of dumpsters, Ian Malouf sold his entire operation to Bingo Industries for a cool $398 million back in 2019. This move earned him a place on the AFR Rich List almost immediately after. Ahoy Club is the fruition of his lifelong passion for yachting that came alive in 2015. With this digital platform, he aimed to improve the charter experience for both clients and yacht owners though it created much controversy amongst yacht brokers.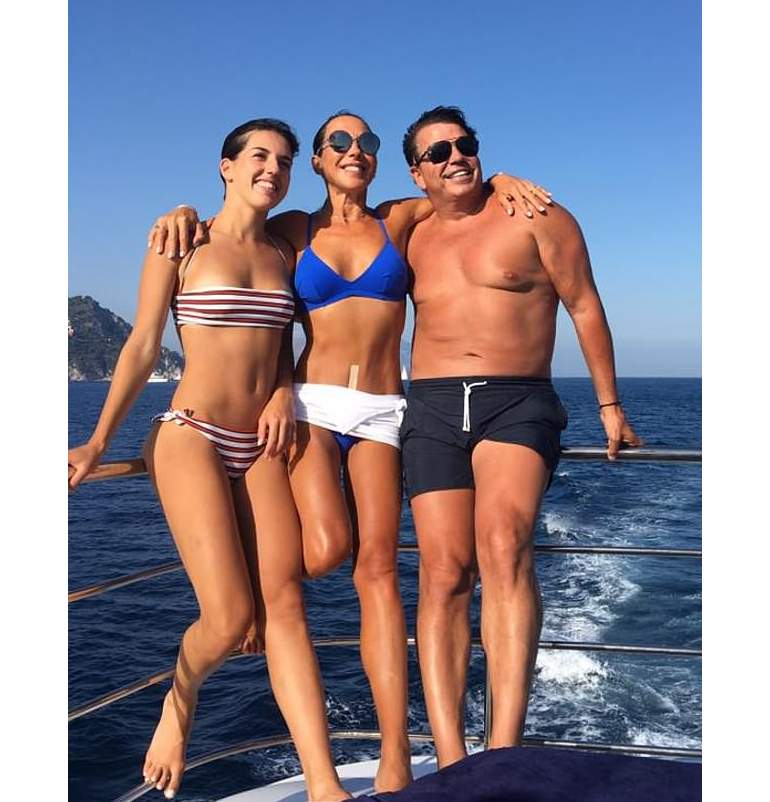 Now a connoisseur of finer things, Mr. Malouf works hard at his Double Bay office in Sydney and rests in his posh Woollahra home, which he rents for $12,000 weekly. In addition to Coral Ocean, the entrepreneur also owns the luxury yacht Mischief. The managing director of the Ahoy Club recently splurged on a $20 million weekend getaway located on Palm Beach's prominent Snapperman Beach as well as Sydney's famed ANZ penthouse for a whopping $60 million, reported Boss Hunting.