The name 'Bugatti Veyron' and apart from the astronomical $1.2 million price tag what is that comes to your mind? A 16 cylinder turbo cooled engine, 1001 horsepower, 0 to 60mph in 2.5 seconds, top speed of 253 miles per hour? The Veyron is all about the numbers and a majority of them are the best this planet has to offer. Volkswagen bought Bugatti way back in 1998 and it was in 2001 that the company decided to produce a car which irrespective of its effect on the balance sheet would show the world what did pushing the envelope of auto engineering meant. Here is how they make and test the Bugatti Veyron at the its bespoke factory in Molsheim, France.
[Gallery continues after the jump]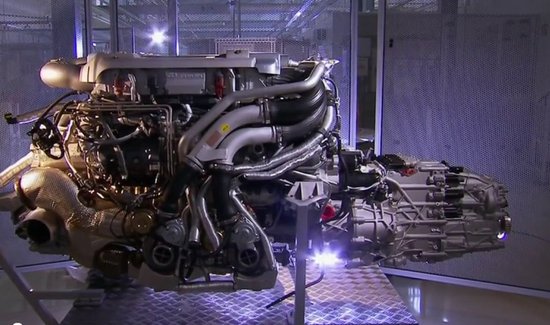 16 cylinders and the power of 1001 horses.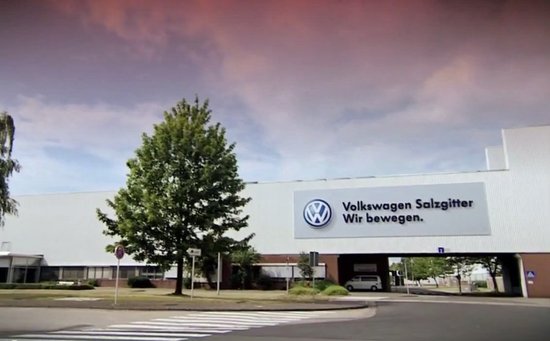 The engine is assembled at the VW's Salzgitter engine plant.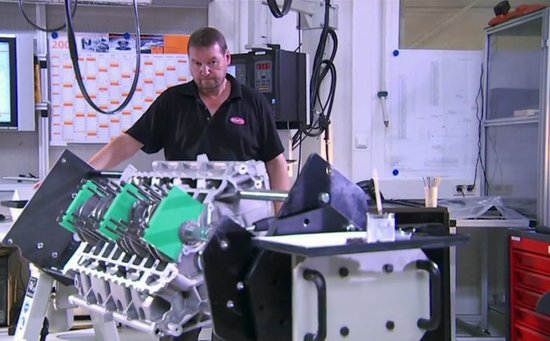 The Veyron's engine is assembled by hand in a tiny room.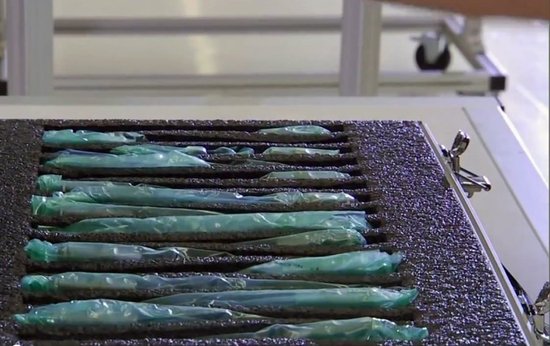 The bespoke titanium and aluminum parts are delivered by hand in sealed, padded cases.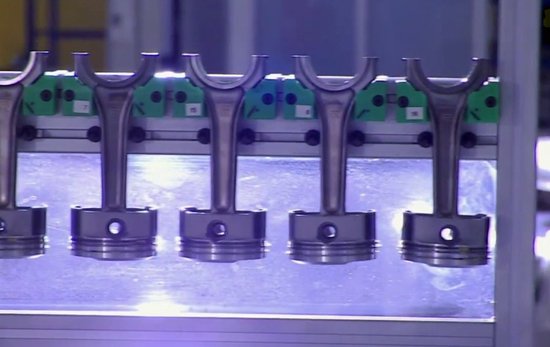 Each piston is carved out of solid aluminum.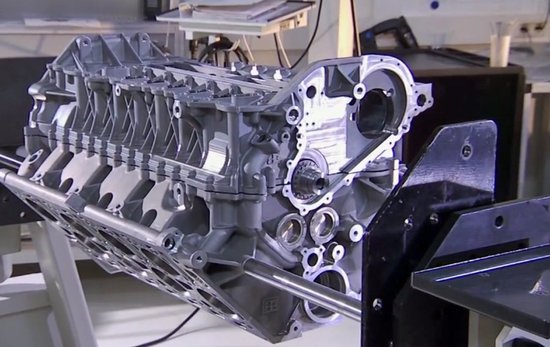 It takes craftsmen one week to complete a single Veyron engine.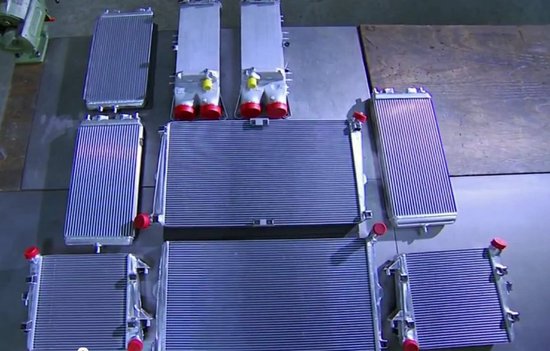 The Veyron's engine runs really hot, and to keep it cool are 10 radiators.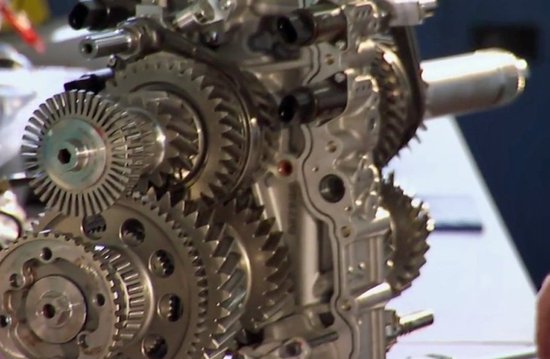 Italian company Riccardo makes the gearboxes.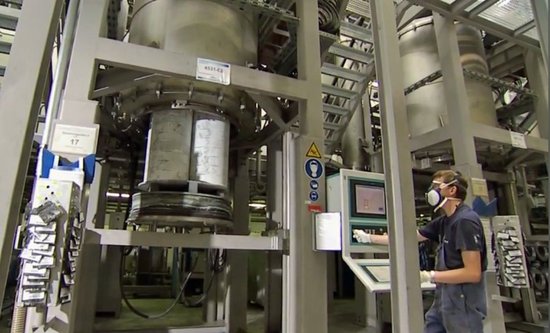 Massive Ceramic brakes bring the Veyron to a halt safely from high speeds.


The brakes are handmade in Germany.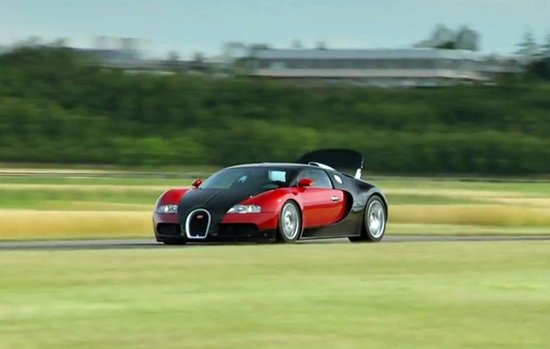 Along with the brakes, the rear wing pops up to help stop the car from speeds over 125 MPH. On its own, it provides 70% of the force of standard brakes.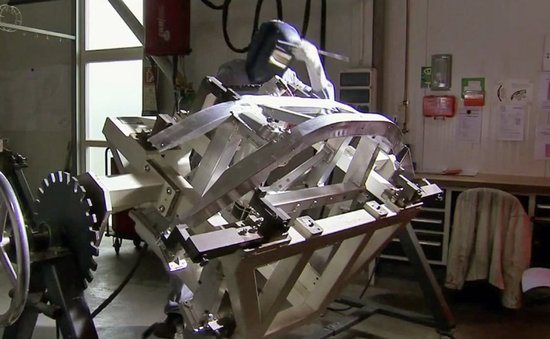 The front of the car is made of aerospace-grade stainless steel.


The fuel tank has 25 separate components and is made in 3 days.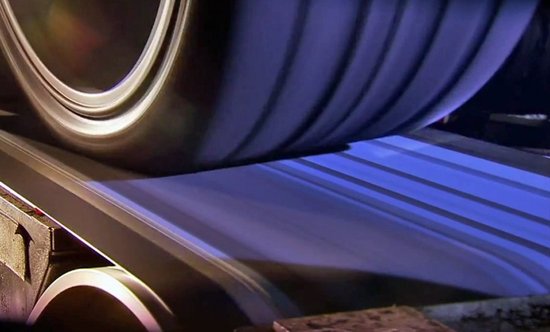 Michelin was contracted to manufacture tires that can withstand speeds in excess of 250 mph. A standard tire can be stamped out in 30 seconds. Veyron tires take one hour to make.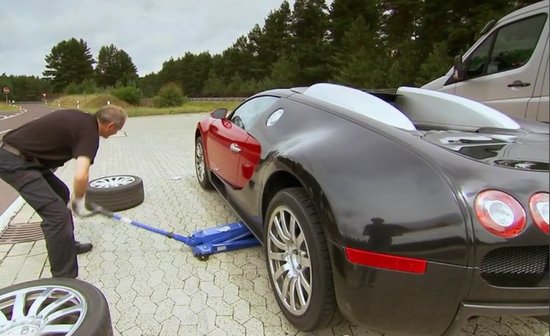 If they go bald, then be ready to shell out $18,000 for a set of four new tires.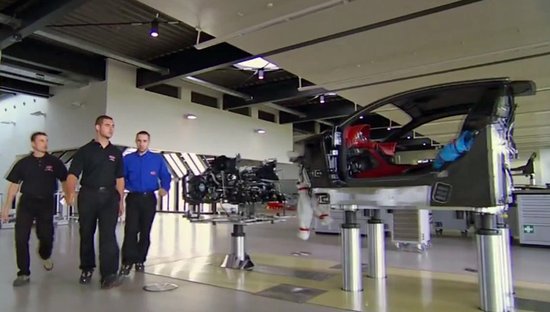 When all of the subassemblies are complete, they are sent to the Bugatti "Atelier" in Molsheim, France.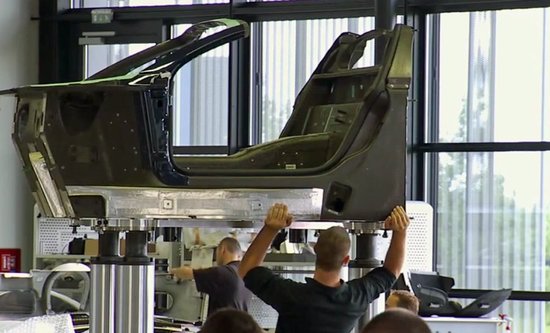 A carbon-fiber driver's cockpit protects the driver.


Believe it or not – but the front and rear of the car are held together by just 14 bolts.


Before the body panels are applied, the car is run through a series of tests to ensure the assembly went as intended.


Every bolt in the entire car is done by hand. Each car takes four to five weeks to finish.


Every Veyron is then driven 300 miles to ensure that the work was done properly.


At top speed, the Veyron is covering a football field every second.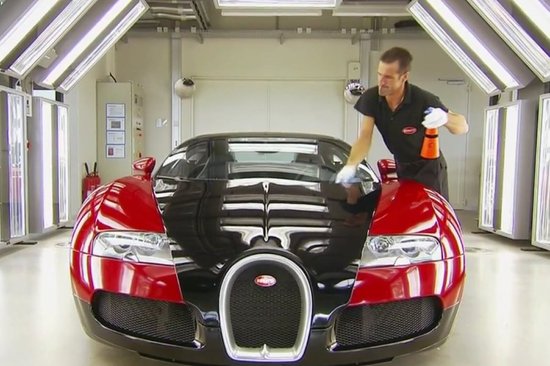 The Veyron is polished for 2 days.


And then it is sent out to its new owner.

Catch it on video
[Via – Business Insider]