There's a good chance you might have never heard of Miami-based businessman John H. Ruiz. The 55-year-old attorney's name does not even feature on any billionaires' list but his personal fortune has seen a meteoric rise over the last few years, which is evident from his purchase of a new personal asset – a Boeing 767 VIP private jet. The 767 is absurdly large for a privately owned jet measuring 48.5 meters in length. In fact, it's the 5th biggest jet Boeing ever produced. Only a few people on this planet can boast of owning one of these gorgeous jets. Russian oligarch Roman Abramovich is one of them who used to own a Boeing 767, which he replaced with a 787 last year.



The jet that was purchased by Ruiz earlier this year is a used Boeing 767-200(ER), one of the 121 examples that were built by the American aircraft manufacturer. The 767-200(ER) entered service in 1984 as the first extended-range variant in the 767-family and was also the first 767 to complete a non-stop transatlantic journey. In its passenger jet form, the 200ER is capable of accommodating up to 216 passengers.

However, the billionaire commissioned Florida-based VIP Completions, providers of aircraft completions and refurbishment services, to completely overhaul the wide-body aircraft and turn it into a flying mansion. The 767 is the fourth project that VIP Completions has delivered to Ruiz. The company has previously refurbished a Gulfstream GIVSP, a Cessna Citation X, and a Gulfstream G550 for the billionaire and has now started work on a Sikorsky S-92A.

Before handing over the converted jet to Ruiz, the customization company invited real estate agent and vlogger Enes Yilmazer for a private tour of the stunning jet, thanks to which we got a chance to have a closer look at the private jet through his detailed YouTube video.
The video comprehensively covers all the special treatment received by the aircraft, including its special livery on the outside and all the luxe materials used inside the cabin. Thoroughly customized to feature two staterooms, two lounges, four bathrooms, a private cinema and DJ station, and a formal dining room, Ruiz's converted 767 is one of the coolest VIP private jets out there.

Yilmazer begins his video by talking about the exterior of the jet that is wrapped in a black and white color scheme which looks to be inspired by supercars, especially the pattern on the engine covers that emulates carbon fiber. Interestingly, the 767 is the biggest project the VIP Completions has taken on to date. According to Business Insider, the Florida-based company closely worked with Ruiz to create the uber-luxe interior of the jet. Featuring the same bold and modern color scheme of black, white, and different shades of gray, the suave interior was customized to suit his "character and passions."

The cabin has been segmented into six distinct living spaces, which include two staterooms. One of them is the master bedroom which has enough space to fit in a queen-size bed and still not feel cramped.

There's a massive TV on the wall facing the bed, while the en suite bathroom gets double vanity with marble countertops, a full-size shower with rain head, a makeup station, and a toilet hidden under the seating. The master bedroom is attached to the second stateroom that can easily be converted into a lounge area.

The centerpiece of the private jet is the main lounge that features an 80-inch home cinema, a DJ station with an audiophile-caliber sound system along with a full dining table that can seat up to 7 people. The aircraft has two galleys, a small one at the front and a full-size one at the back. The entire cabin is finished in some of the most exquisite materials, including airline-grade leather.

Things like high-speed internet, HD audio, and full-spectrum LED lighting can be controlled using a state-of-the-art custom cabin management system. The customized 767 "more closely resembles a luxury home than a business aircraft," according to VIP Completions president Ben Shirazi. Have a look at the video; Ruiz's private jet is simply jaw-dropping!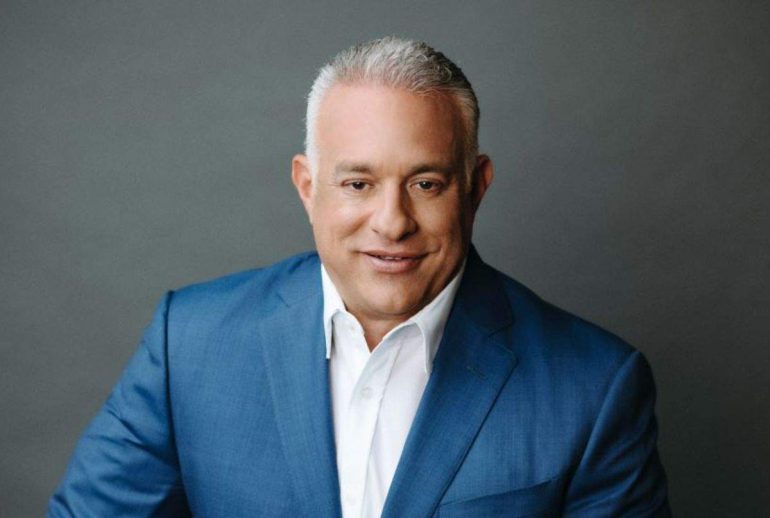 Who is John H. Ruiz?
Ruiz was born in Miami Beach in 1967 to Cuban immigrants who worked three jobs at a time to support the family. During his teenage years, he made money building light shows for events and working as a DJ. However, he always wanted to be an attorney and graduated from Nova Southeastern University Shepard Broad College of Law in 1991. In 1992, he started his own practice after borrowing $800 from his father and began his entrepreneurial journey. Five years later, Ruiz got his first major success when a lawsuit filed by him resulted in a $3.5 billion settlement, earning him more than $10 million in fees and credibility in the legal field.

Later, Ruiz became a TV personality with a Spanish-language show named La Ley con John H. Ruiz that ran from 2002 to 2016 and discussed things like foreclosure, bankruptcy, and other legal topics. In 2014, Ruiz founded MSP Recovery, which is described as USA's "fastest-growing data analytics company" on its official website. The company is currently trying to go public with a valuation of $33 billion. With a 70% stake in the company, Ruiz stands to make almost $23 billion if it goes through. Last year, Ruiz also purchased the legendary high-performance boat manufacturer Cigarette Racing and made his son the CEO of the company.