Austrian motorcycle manufacturer KTM made its entry into the world of four-wheelers with the launch of the original X-Bow back in 2008. The track-focused two-seat race car has received several updates since its launch, including the release of the 2020 X-Bow GTX and GT2 models. The closed-cockpit was created as a track-only beast to compete in the GT2-class and race against the likes of Porsche's GT2 RS Clubsport and Audi's R8 LMS GT2. According to a report by Autocar, the Austrian manufacturer is currently developing a road-legal version of the X-Bow GT2. If that's true, it'll join KTM's open-roof X-Bow sibling as the company's second road car and we couldn't be more excited. Just look at it!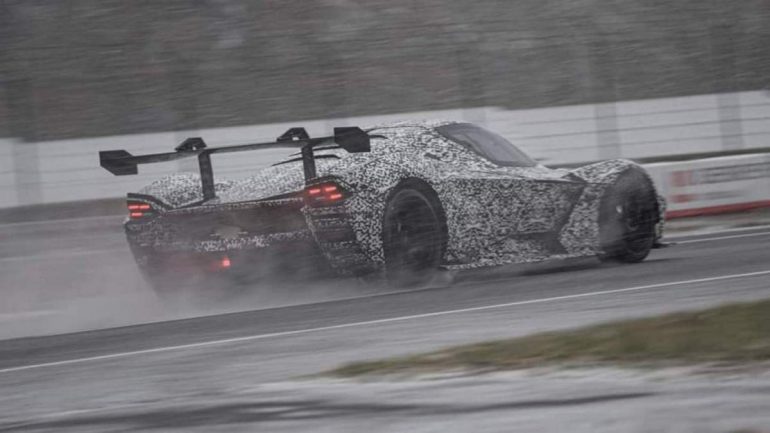 The GT2 model is a very different beast from the current road-going X-Bow. It wears a completely different bodyshell and its performance figures are substantially greater, as well. The carbon-fiber bodywork is absolutely wild, which includes a "jetfighter" canopy that pops open to provide access to the cabin. The swooping tail gets a massive rear wing for downforce. While there's no confirmation from KTM that the roadgoing version will feature the same quirky design or not, we hope it does.

The X-Bow GT2 is powered by a rear-mounted turbocharged 2.5-liter five-cylinder engine that can also be found in the Audi RS3. In the KTM race car, the engine is tuned to produce 600 horsepower and 531lb-ft of torque, compared with the X-Bow R's 296hp and 295lb-ft. The power is sent to the rear axle through a seven-speed sequential gearbox and a limited-slip differential. Although there's no clarity if the road car will match this performance level. That's all we know as of now and hopefully, we'll get more information in the coming months.
[Via: Jalopnik]