The aviation industry has been around since 1914. It wouldn't be accurate to say the industry hasn't evolved; the aircraft has, and so have the interiors. But certain aspects remain practically unchanged such as the windows, the seat layouts, and the basic experience though incredibly luxe and enjoyable, hasn't changed drastically until now! No one expects to see a windowless aircraft when boarding a flight, and they don't expect it to 'not look like a regular aircraft.' This element of surprise is what aviation innovators Rosen Aviation are banking on with their technology-heavy concept called The Maverick Project. True to its name, the airplane cabin design completely metamorphoses into an example from the future. Lee Clark, Rosen's senior VP for strategy, tells CNN, "The Maverick Project originated because the industry at large is somewhat lagging behind the domestic, residential, and automotive worlds." Let's take a closer look at the futuristic renderings to get an idea of how the future of the aviation industry may unfold: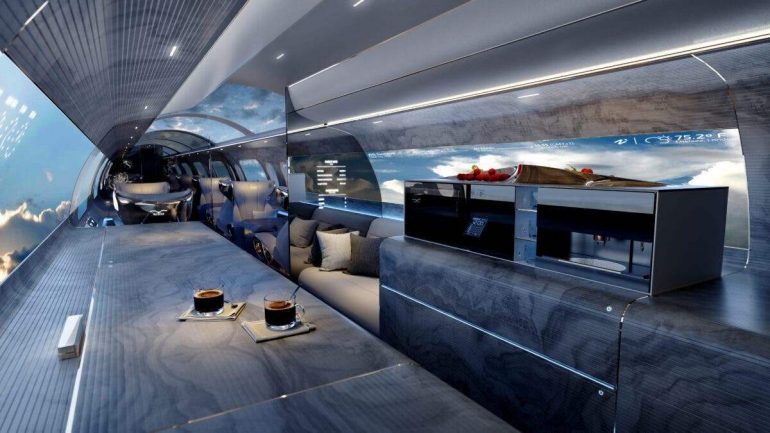 That certainly looks like a flight meant for space exploration. The cabin seems admittedly futuristic, with seats looking fit for a pilot than a passenger, and it makes the space look like a cockpit with touchless technology and mood lighting.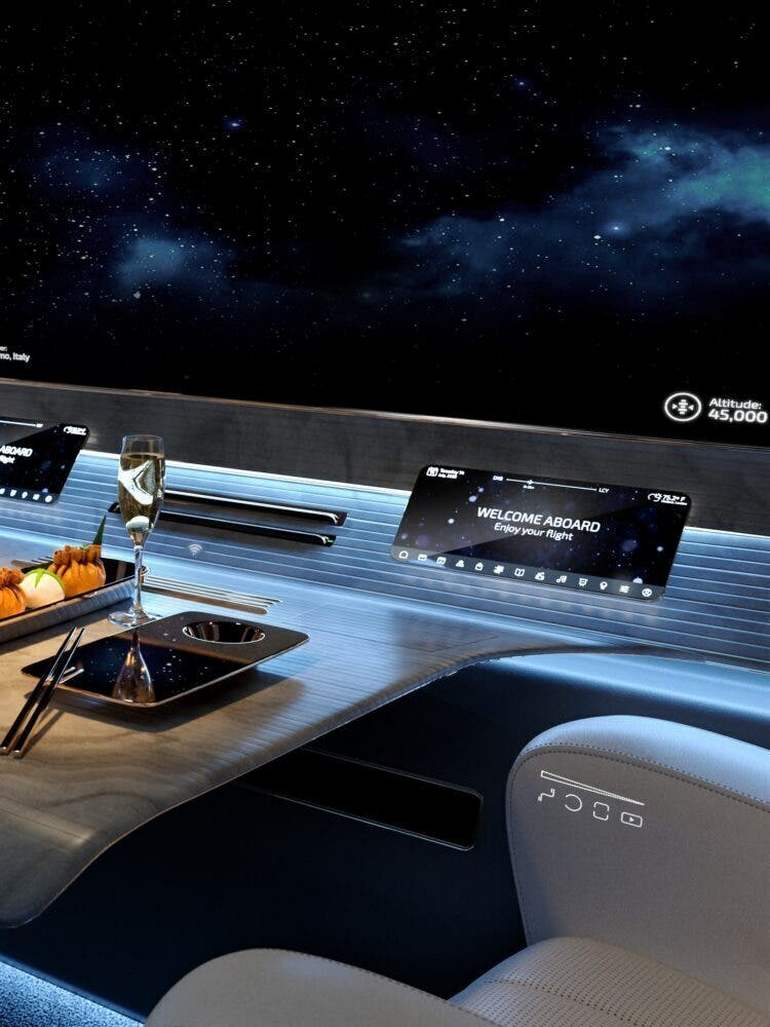 The space is equipped with high-end touches like wireless charging and touchscreen control surfaces. One can also spot less common components, like never-seen-before huge OLED displays and 'virtual buttons. These buttons, aka smart sensors, replace the dated mechanical switches.

As seen in the image, the Maverick project displays a fully holographic keyboard on the table. This will be used to peruse menus, for personalized settings, and for hygiene purposes that are most relevant in our germ-averse environment.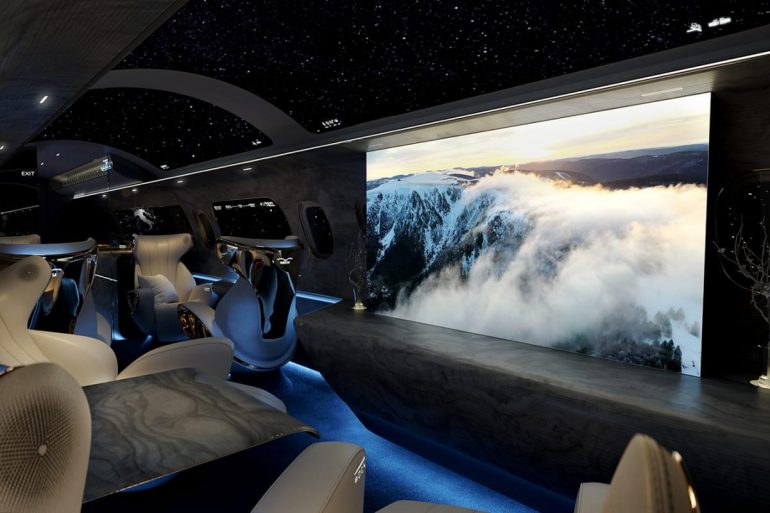 What strikes as most avant-garde and unusual is replacing regular airplane windows with OLED displays to create virtual windows. While they allow a real-time view of the eternal sky, they can be used for more benefits like business presentations, flight information, or even more incredible inflight entertainment.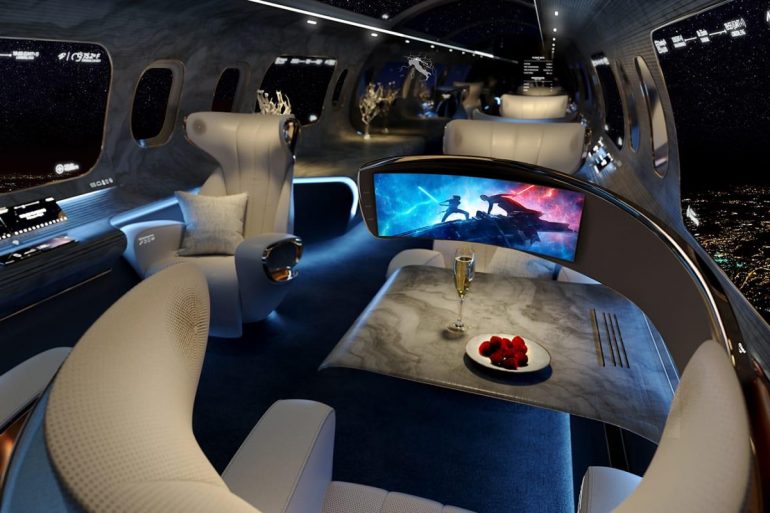 Currently, these renderings by Rosen conceive the Maverick Project working in a private jet. Lee Clark shared with CNN, "It completely fits into business, first class — and I think some of those technologies can even trickle down to the coach environment." For now, the Maverick cabin concept has been shortlisted for 2021's Crystal Cabin Awards.
[Via: CNN]