The one-off Pagani Zonda 760 LH previously owned by seven-time Formula 1 World Champion Lewis Hamilton was recently involved in a crash in the UK which left it with significant damages. A set of photos of the crashed Zonda were uploaded on Instagram by photographer Ethan Gale who claims the accident took place in Penmaenbach Tunnel on the A55 highway in Conwy, North Wales.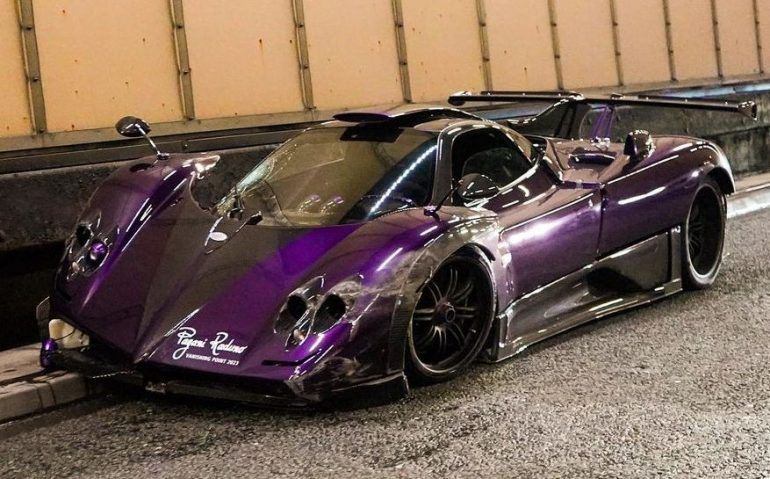 Gale commented on his own post claiming that the person driving the Zonda when it crashed, fortunately, walked away from the accident unharmed but shaken up. However, the same cannot be said for the ultra-rare hypercar that was pictured while being transported on a flatbed.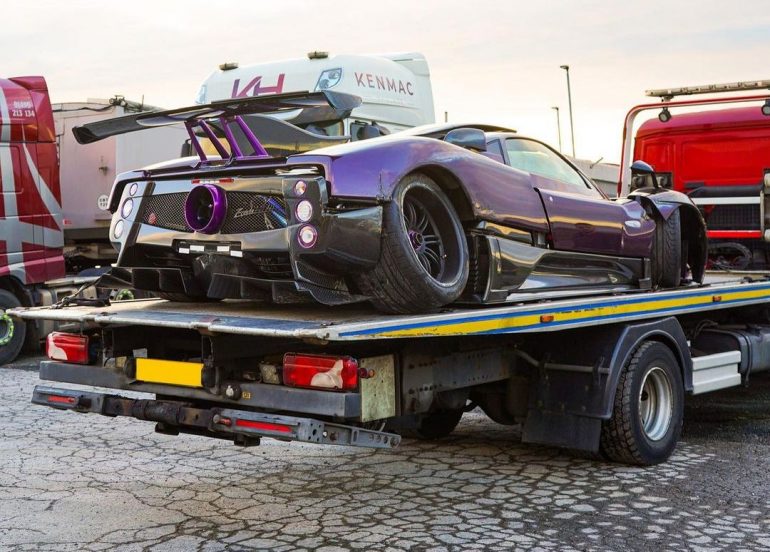 Judging by the pictures, the one-of-a-kind Pagani Zonda appears to have damaged bodywork, missing headlights, a smashed windshield, a broken rear axle, and a destroyed suspension. There's no information on what led to the accident but the driver is rumored to have lost control of the fire-breathing hypercar while hard accelerating into the tunnel, causing the Zonda to spin and crash into the wall. Somehow, all the body panels of the 760 LH seem to have been damaged, including the front and rear clamshell.
The Pagani Zonda 760 LH was originally commissioned by Lewis Hamilton back in 2014. It is believed to be one of just five Zonda 760 examples ever built by Pagani. However, the hypercar is the only one to get the "LH" suffix after the F1 driver's initials. The made-to-order Zonda features carbon fiber bodywork that is finished in a purple shade which is contrasted by naked carbon bits. It is powered by a beefed-up AMG-sourced 7.3-liter V12 engine that produces 750hp. But unlike other 760 examples, this one is fitted with a 6-speed manual gearbox. This is not the first time this Zonda has met with an accident. In 2015, it was involved in a minor crash in Monaco which was described by Hamilton as a "very light contact with a stationary vehicle."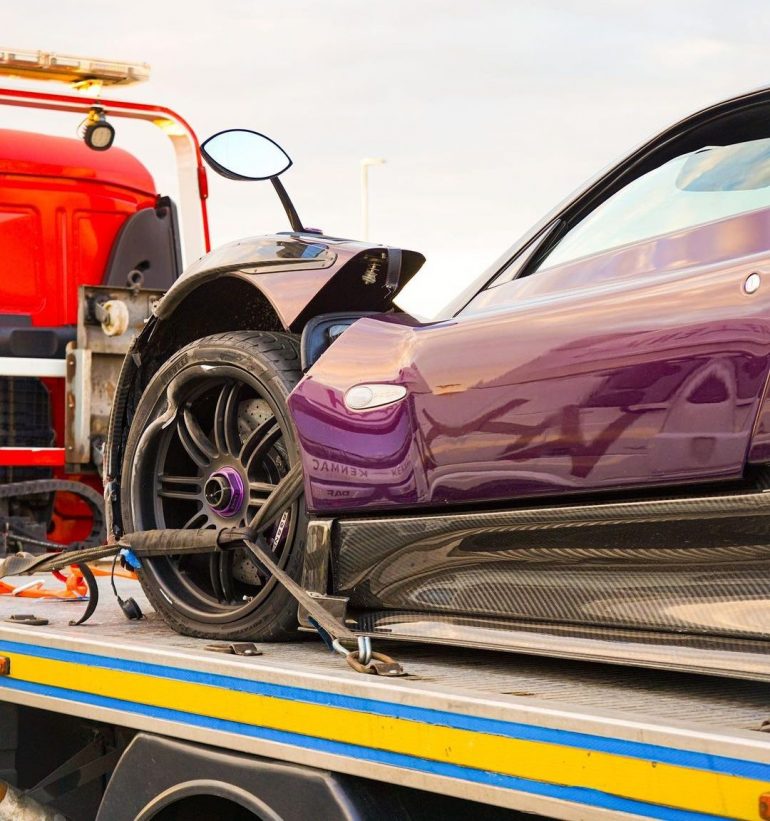 The celebrated race car driver famously commented that his Zonda was "terrible to drive", claiming that it had the worst handling and best sound among the cars in his personal collection. Hamilton had sold the one-off hypercar in 2021 to an unnamed UK buyer for reportedly $10.8 million, which is significantly more than its original $2 million price tag. The 760 LH was allegedly sold with less than 1,000 km (620 miles) on the odometer. Let's hope the current owner spares no expense in getting the rare hypercar restored to its former glory. Thankfully, Pagani offers a complete restoration program for its supercars.