It is not uncommon for luxury yacht builders to look at supercars for inspiration, however, this striking superyacht concept takes things to a whole new level to bring the two distinct worlds even closer. Introduced by Turkish shipbuilder Naval Yachts, the supercar-inspired LXT88 is a superyacht concept that beautifully blends high-performance cruising with a bold design. The Turkish company started as a design studio almost one and a half decades ago and expanded into a full-fledged shipbuilding entity by opening a boatyard in Antalya in 2010. The concept was penned by Naval Yachts' in-house design team for an existing client who loves supercars. "We took some touches from Lamborghini," the co-owner of Naval Yachts, Barış Dinc, told Robb Report.



The LXT88 concept superyacht measures 27 meters in length and focuses on aerodynamics and speed. Unlike most superyachts that are finished in bland colors on the outside, the LXT88 features a sleek hull painted in orange, one of the most popular colors amongst Lamborghini patrons. Additionally, the hull also gets black carbon accents along with a menacing grille stern. The yacht's design also features an elegantly sleek superstructure to minimize aerodynamic drag and maximize performance.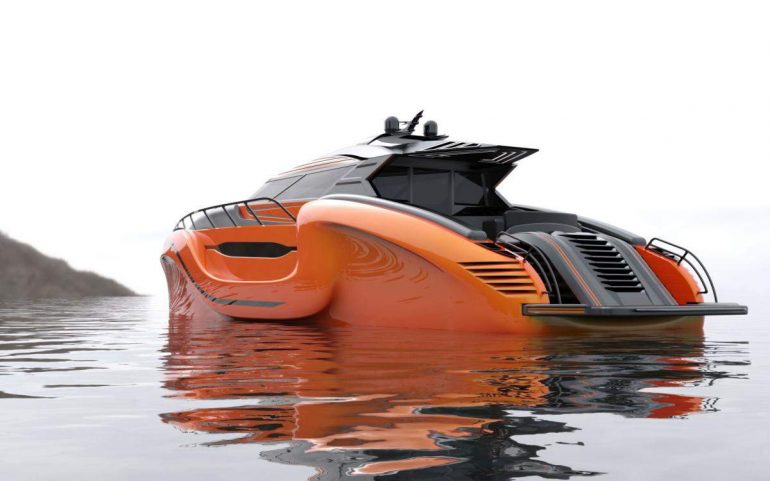 One of the highlights of the LXT88 concept is its forward Jacuzzi that will allow the guests to relax while soaking in the views after an adrenaline-pumping high-speed cruising experience. "It makes a great chill-out spot," said Barış Dinc. "It's great to have a pool, even a small one, on board a yacht of this length." While the design renderings of the vessel's interior haven't been revealed as of yet, the Turkish shipbuilder says the LXT88 will offer accommodation to guests in three cabins, with additional quarters for a crew of two. The vessel will also have a main saloon and dining area.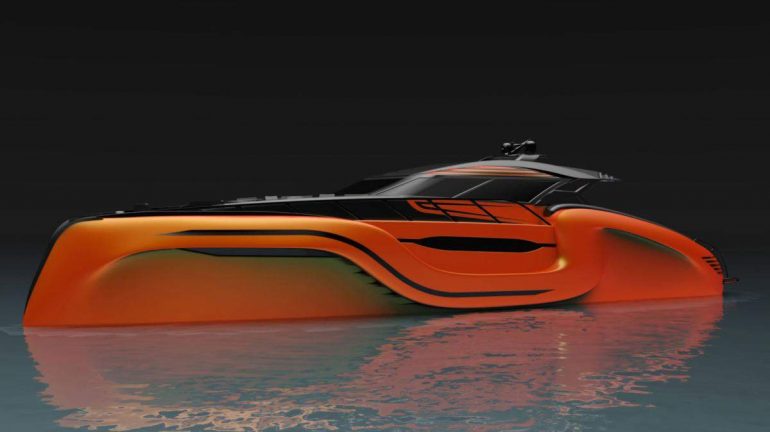 "With our innovative design and models that keep up with the modern world, we continue to ensure that our customers can reach the horizons they dream of in the most comfortable and safe way," the shipyard said in a statement. The LXT88 will be constructed out of aluminum to keep it lightweight and powered by a pair of MTU 1600 V12 engines that will give it a cruising speed of 27 knots and a top speed of 42 knots.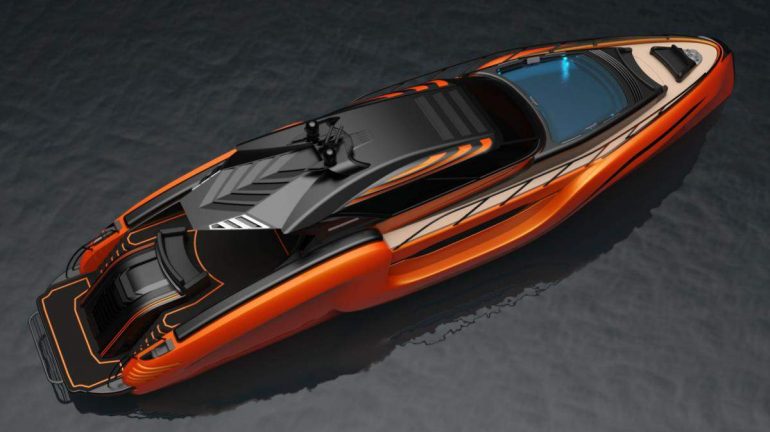 [Via: BOAT International]