Be it all the megayachts owned by sanctioned Russian oligarchs or Jeff Bezos' $500 million three-masted schooner Koru, billionaires and multi-million dollar pleasures vessels have been in the news for all the wrong reasons over the last year and a half. However, this time around a billionaire-owned luxury superyacht grabbed headlines for being part of a deed that's truly praiseworthy. A fishing boat carrying refugees and migrants capsized and sank off the southern coast of Greece on Wednesday, leaving at least 79 people dead and many more are feared missing in one of the worst humanitarian disasters of its kind this year. Several vessels in the vicinity of the accident were asked to help rescue around 106 migrants, which included a $175 million luxury superyacht owned by one of Mexico's wealthiest families.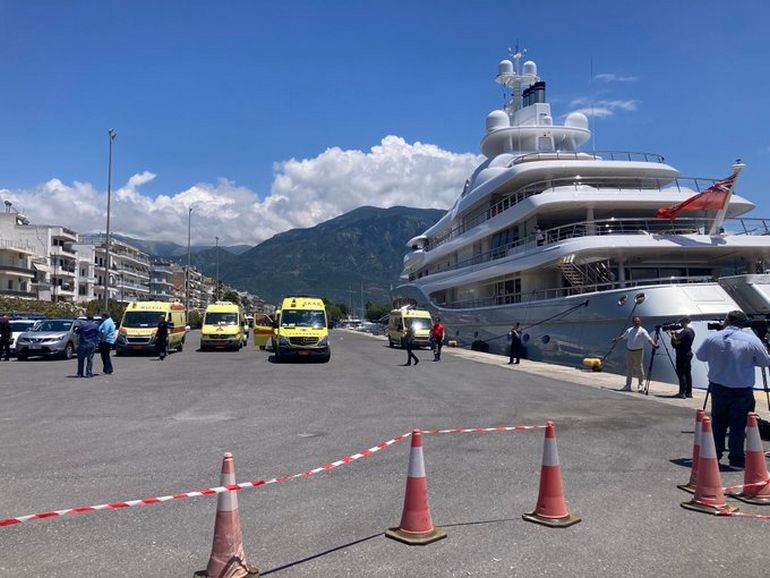 The superyacht named Mayan Queen IV responded to the distress call and promptly aided in the rescue of migrants who had fallen off a fishing boat off the coast of Greece. The luxury vessel is registered under Alberto Bailleres, a Mexican billionaire who passed away last year at the age of 90. According to the maritime data by Vesselfinder.com, Mayan Queen IV had set sail from a port in Naples, Italy on June 9 and was in the area of the accident when it received an SOS. The spot is close to one of the deepest areas of the Mediterranean Sea. "The rescued were picked up by the crew of the Mayan Queen IV yacht, which was sailing near the scene of the tragedy," reports the Greek news portal Dikaiologitika. Images captured by Reuters show dozens of immigrants getting off the superyacht after being safely rescued from the Ionian Sea.

Motor yacht Mayan Queen IV
Mayan Queen IV, formerly known as Project Safari, is a magnificent superyacht built by internationally acclaimed shipbuilders Blohm & Voss in Germany. Owned by now-deceased Alberto Bailleres, the luxury vessel was built as a replacement for his previous 49-meter superyacht built by Feadship, and delivered in 2008. Mayan Queen IV measures 93.25 meters in length and features a steel hull along with an aluminum superstructure.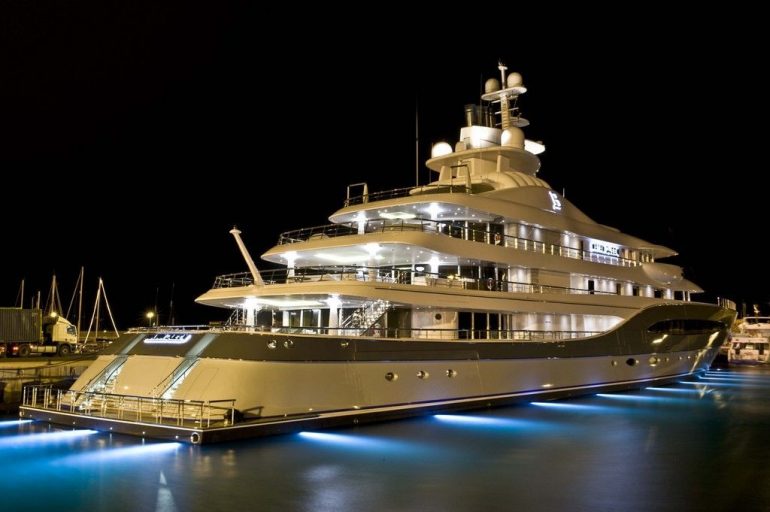 Its sleek exterior was designed by award-winning Tim Heywood, who has designed 60 other superyachts, while its interior was penned by Terence Disdale. The vessel is powered by two diesel engines and it can accommodate up to 26 guests, with 24 crew members. It is currently sailing under the Cayman Islands flag and is mostly spotted sailing near Greece.

Alberto Bailleres – "King of Silver"
Alberto Bailleres was a Mexican billionaire who ran Industrias Penoles, Mexico's second-largest mining company and one of the world's largest silver miners. His vast mining fortune earned him the nickname "King of Silver" or Mexico's "King Midas." In addition to his mining business, Bailleres also controlled the department store chain Palacio de Hierro, insurance company Grupo Nacional Provincial, and pension fund manager Grupo Profuturo. According to Forbes, the Mexican businessman had a net worth of around US$10.1 billion as of 2021. However, he had climbed to the 35th position on the list of the richest people in the world in 2012 with an estimated net worth of $19.3 billion, as per a report by Bloomberg. During the pandemic, Bailleres had stepped down as president of the five main firms, passing on the baton to his son, Alejandro Bailleres. He died last year on February 2 in Mexico City at the age of 90.