Sanctioned Russian billionaire Suleiman Kerimov tries his best to save his superyachts from seizure. He first sailed his massive $325 million superyacht Amadea across the Pacific over 18 days to avoid seizure. Despite the effort, the United States, in all probability, may succeed at seizing the Amadea, which is currently held by local authorities in Fiji.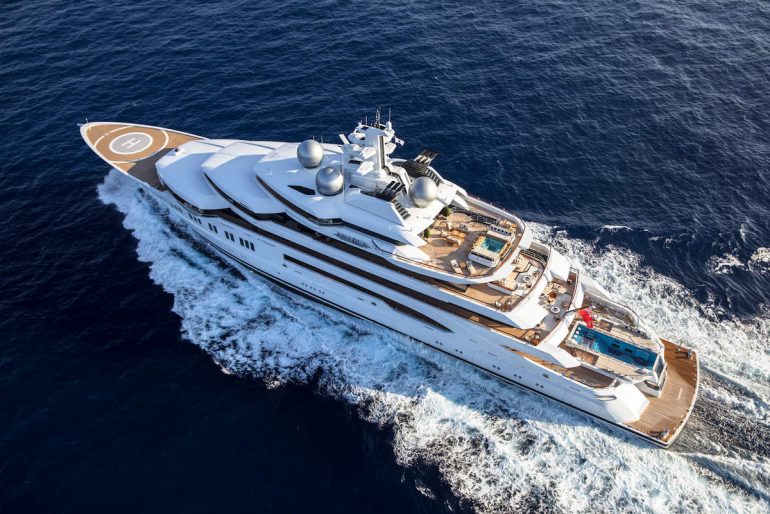 The vessel traveled for 18 days from Mexico and crossed the Pacific only to end up in choppier waters. Fiji's director of public prosecutions, Christopher Pryde, applied to the High Court to prevent the Amadea from leaving Fiji. Officials captured Kerimov's 347-footer after it arrived at the Pacific island nation without customs clearance.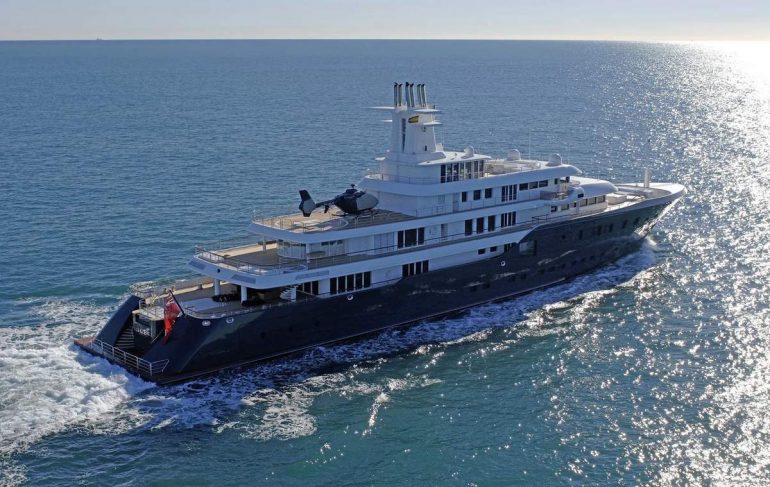 Kerimov's 295-footer Ice motor yacht is another one of the Russian tycoon's prized possessions. This yacht has been lingering around Genoa, Italy, for more than a week. As per MarineTraffic, Yacht Ice, formerly known as Air, is currently located at the Ligurian Sea. Its owner Suleiman Kerimov enjoys a net worth of $13.7 billion owing to a 76% stake in Russia's biggest gold producer, Polyus.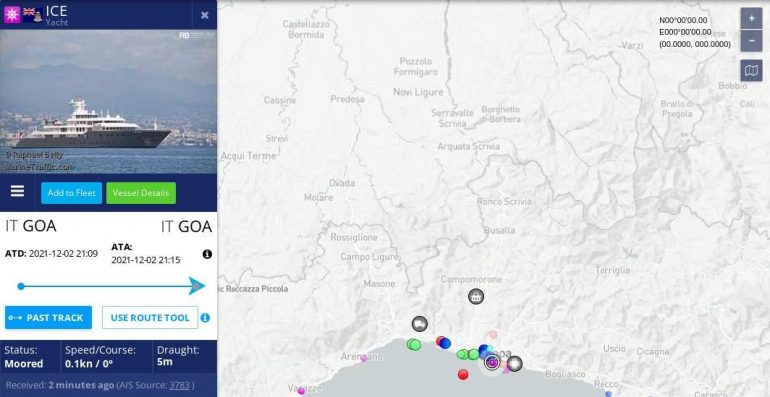 It isn't easy to imagine the tycoon who owns not one but two luxurious megayachts and is among the wealthiest in Russia was once an economist who earned a measly $250 a month. The Ice motor yacht is a stunning eco-explorer vessel, quite different from Amadea and undoubtedly worth a dekko. Let's explore the Ice motor yacht in detail: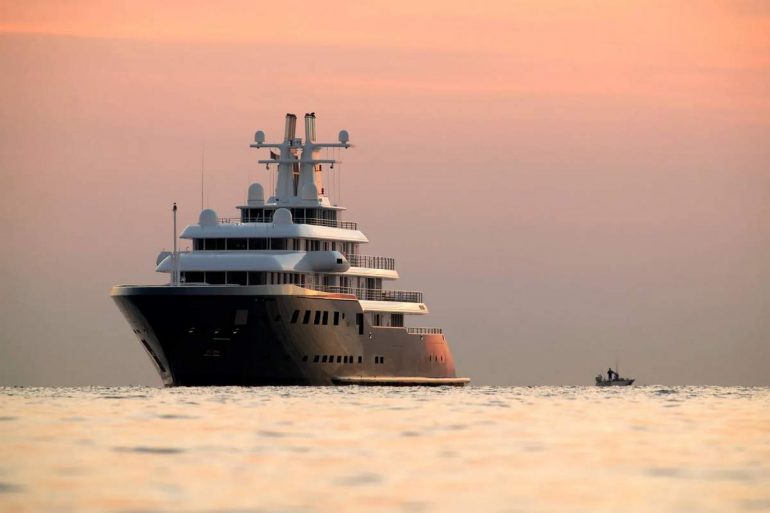 The incredible eco-explorer Ice motor yacht:
Lürssen-built Ice was the first yacht to have Azipod drive units in place of conventional shafted diesel, and billionaire owner Kerimov revised the yacht's name to Ice to reflect the purity of her concept. Made in 2005, the yacht owner prioritized the lowest possible noise and vibration levels.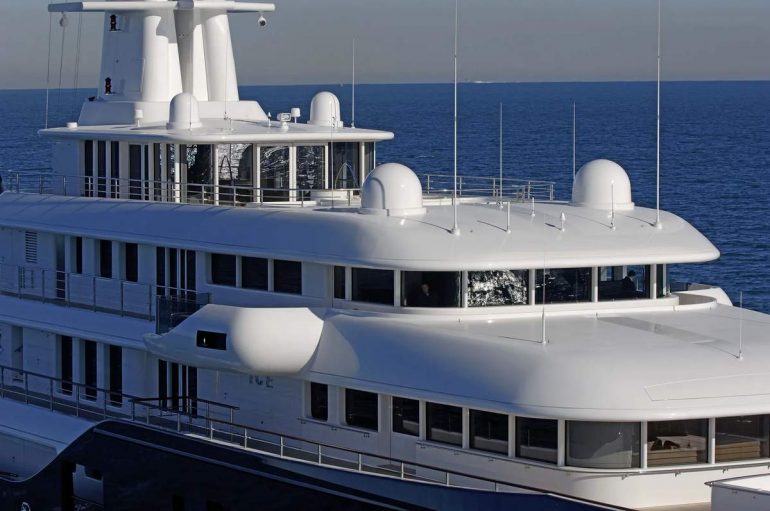 Tim Heywood is responsible for her majestic exterior featuring magnificent deck passages, while Terence Disdale designed her minimalist contemporary interior spaces. With a beam of 15 meters, the main deck houses the owner's suite and two family bedrooms-cum-VIP cabins.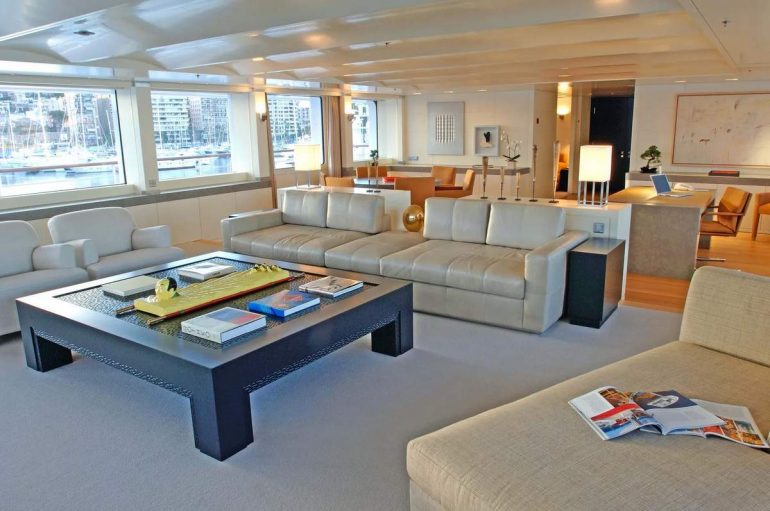 Fourteen guests are accommodated onboard the vessel, and she also has accommodation for 27 crew members. The main deck aft includes a bathing center featuring a large pool and the Jacuzzi on the sun deck.

The ship that won the accolade of 'Superyacht of the Year' in 2006 comes with a helipad for the permanently embarked Eurocopter EC135 helicopter. As far as interiors are concerned, the designer maintains a minimalist yet opulent appearance with ample use of marble or gold flanked by a noteworthy collection of modern art.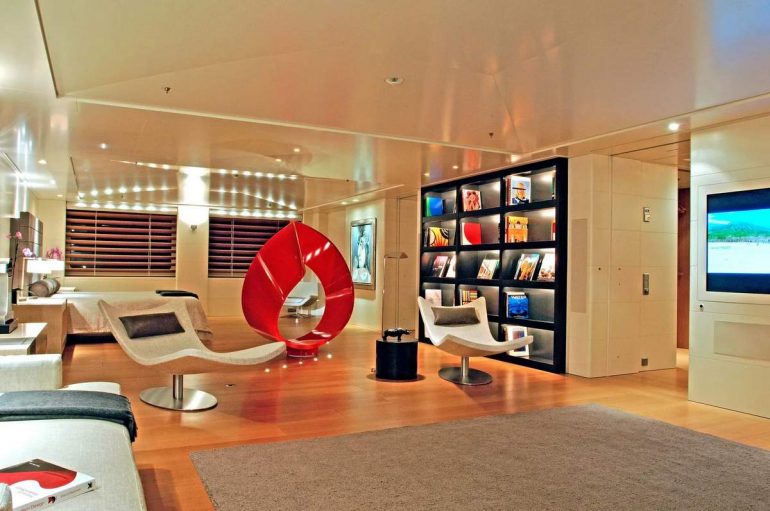 Elsewhere on the ship, one notices simple, serene, and open spaces enriched by large windows delivering breathtaking views. Ice boasts a top speed of 17.50 and a cruising speed of 16.00 knots. It should be noted that while cruising at 16 to 17 knots Ice motor yacht uses a mere 16 to 17 tonnes of fuel in 24 hours, making it incredibly eco-friendly considering its weight of 2,870 tonnes.