Vans have always been associated with delivery services. They have never really had much to do with luxury, preferring to stick to the bare essentials instead to have enough room to carry around goods and services. Becker Automotive Design, however, decided to give these Mercedes-Benz vans the insides of a standard limousine and have been hailed as an official builder for the German luxury automaker. The Becker JetVans, as they've been christened, come with state-of-the-art interiors with plush luxuries loaded on. The site asserts, 'You'll love our advanced lighting systems which provide you beautiful interior ambiance and illumination of wonderful clarity. Our aviation-style hide-away tables offer convenience for work and snacks. Custom seating is designed to provide the first-class comfort you've come to expect in creme de la creme transportation.'

With a bunch of floor-plans for you to choose from, Becker has on offer hide-away tables, mobile office amenities, high-speed wireless Internet access, communications systems, and entertainment systems too! These one-of-a-kind vans are a great way to catch up with work, entertain and relax while on the road.
The exteriors however stick to a non-flashy side, and seem pretty good at hiding the luxuries these vans are packed with!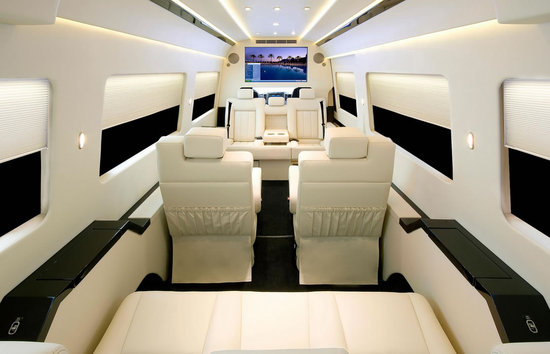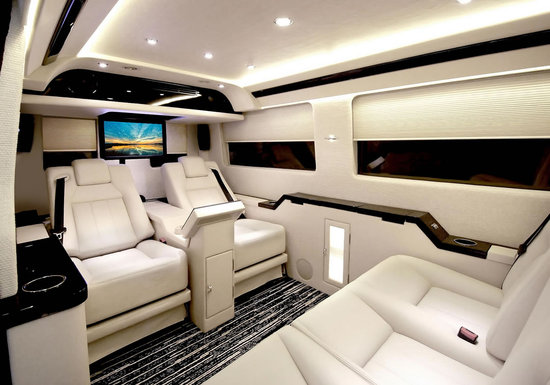 [BeckerAutoDesign] Via – [Trendhunter]