Supercars in London often grab headlines for the wrong reasons; either they are detested for causing disruptions or are caught receiving flak from angry locals. But not this time! A few days back, a massive fleet of supercars, classics, and even heavily modified vehicles descended upon the UK's capital to protest against the city's decision to expand the ULEZ zone. Before we talk about the protest, it's important to understand what and why people have been protesting against it for weeks. You might be aware that London has some very strict mechanisms in place to ensure decongesting of its streets and fight against air pollution. While there's something called the Congestion Charge which one has to pay for driving into the city center, the city also has an Ultra Low Emission Zone (ULEZ). The people driving non-ULEZ-compliant cars have to pay a fee to drive in that zone. After months of debate and a hearing at the High Court, ULEZ was expanded to cover all of Greater London on August 29.

There have been widespread protests in London against the expansion of the ULEZ, which have been going on for weeks. However, on Sunday, September 10, a massive group of exotic car owners led by Petrolheadonism Club founder Ciro Ciampi from Milton Keynes decided to join the protests. The parade organized to voice their disapproval of the new move drove down from Regents Park to Downing Street, which included everything from Lamborghinis to Mustangs to even a Plymouth Prowler. The event was filmed by a motoring enthusiast named Shahzad Sheikh, who goes by the name Brown Car Guy on various social media platforms.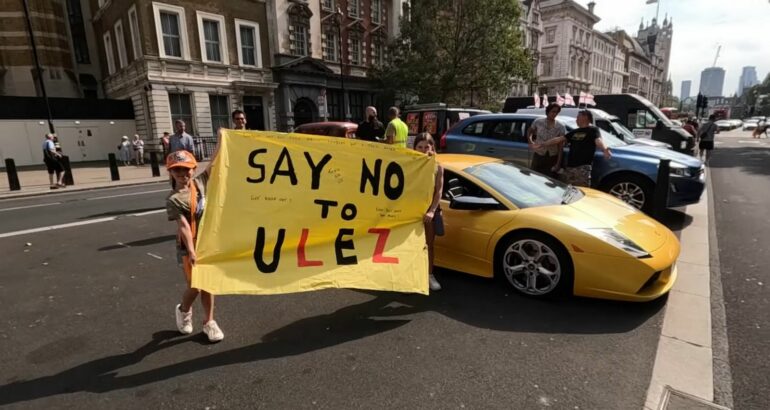 Speaking to Shahzad Sheikh, Ciampi said: "We've got to celebrate this moment. For people that are here protesting, wow, amazing, because they've been affected big time because they live within the M25. It's just absolutely stupid that it's been extended." It is important to point out that the supercar owners were not protesting against the intention of making London's air healthier and fighting against deadly emissions. The protest was organized to shine a light on the hypocrisy of the new rule and its shortcomings, and it was done by parading supercars powered by gas-guzzling V12s and V8s without having to pay the ULEZ fee.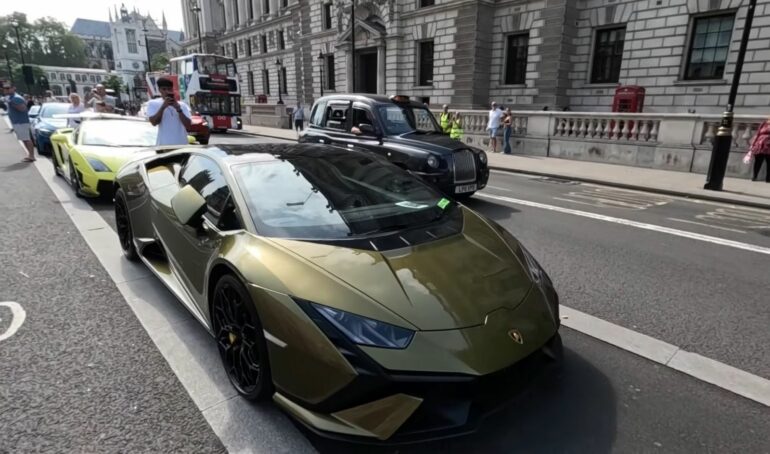 According to the rules, gas-powered cars that comply with the Euro 4 standards and Euro 6 compliant Diesel cars can be driven inside the zone without attracting a fee of £12.50 (about $16) per day. So what that means is you'll have to pay that fee if your gas-powered car is from before 2006 or your diesel motor was built before 2015. Cars that are more than 40 years old also won't be penalized either. And now that the zone covers the whole capital, thousands of motorists will be affected, especially the poor and working-class who cannot afford to buy. People are confused that those driving modern supercars won't have to pay a penny while the ones who don't have the money to buy a new car will be punished.