Nord megayacht belonging to Russia's richest man Alexei Mordashov is on the move again. After seven month hiatus, the mammoth luxury vessel has emerged in Hong Kong's Victoria Harbor. The $500 million superyacht belonging to the sanctioned Russian billionaire finally moored in Hong Kong on Wednesday after listing Vietnam as its destination.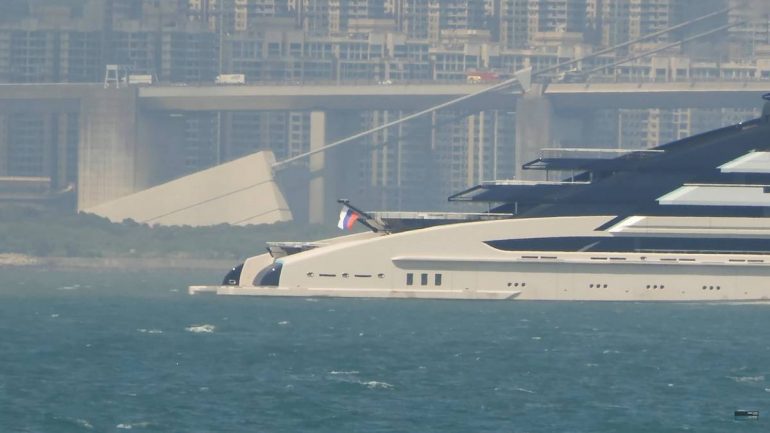 The 464-footer traveled roughly 2059 nm at a cruising speed of 15kn from the Russian Port to Hong Kong, per a calculation on Ports. The Lürssen behemoth reached the Vietnamese port of Da Nang, sailing under the Russian flag (earlier registered with the Cayman Islands) before re-routing to Hong Kong, shared SCMP.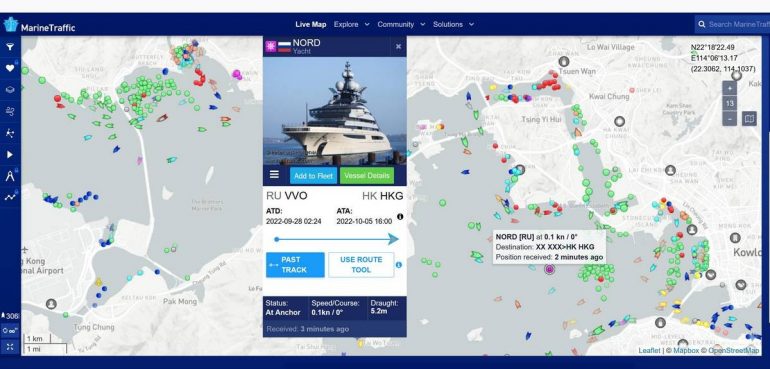 Will the arrival of the Nord megayacht also tag along trouble to Hong Kong's shores? Experts in the matter think that is highly unlikely. And even more so if Mordashov's pleasure craft only stops to refuel and restock supplies. Moreover, Hong Kong has no obligation to enforce Western sanctions against a superyacht linked to a Russian billionaire. Several states, such as India, Brazil, and even Hong Kong, are non-aligned with the western sanctions. Nord docked in Hong Kong through the Hong Kong agent, Lodestone Yachts, based in Wong Chuk Hang.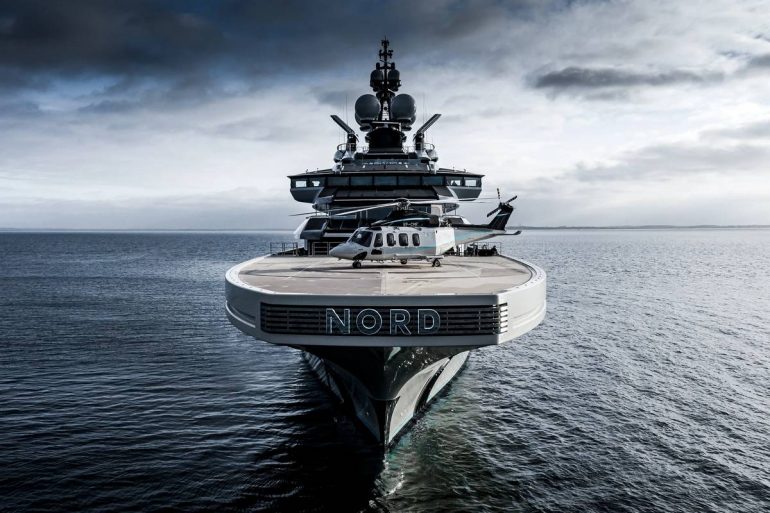 Will Hong Kong get in trouble for aiding a sanctioned Russian billionaire?
"The main risk from non-participation in the sanctions initiative is that the US or other participants could eventually choose to apply secondary sanctions targeting Hong Kong-based entities that engage in business dealings with the Russian state, companies, or individuals," Ryan Mitchell, an assistant professor and international law specialist at the Chinese University of Hong Kong, told the Post. However, assistant professor Stephenson Chow Pok-yin begs to differ that Hong Kong would be sanctioned over the Nord.
"Whether it will cause issues for Hong Kong depends on what they intend to do here in Hong Kong. If it is only to refuel and restock supplies, then it's unlikely," Chow said.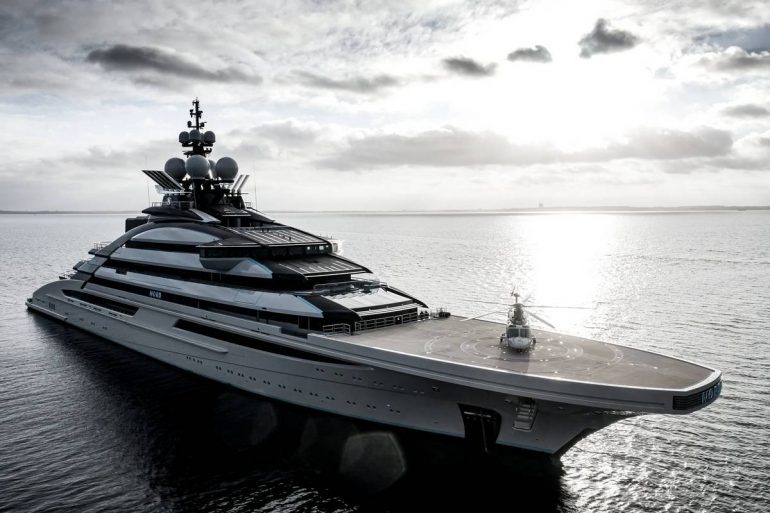 464- feet Nord is one gutsy megayacht-
Alexei Mordashov's sailing giant is no stranger to aggressive and dangerous maneuvers, keeping its tracking system switched off to avoid capture. In April, the $500 million superyacht fled with a British crew from Seychelles to Vladivostok, a port on the east coast of Russia. At one point, the vessel's destination was set for Busan in South Korea.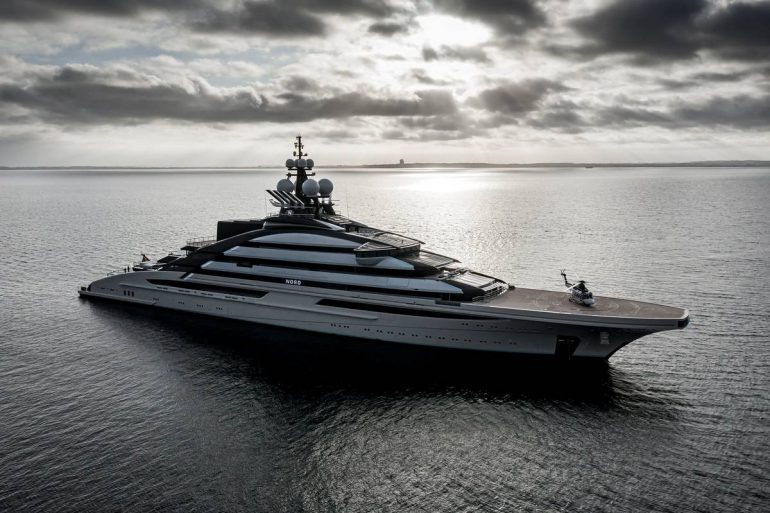 However, it must have been a tactic to confuse the authorities trying to capture the vessel. The steel billionaire had her cruising for no less than 6,701 nautical miles to get back home to Russia's Vladivostok port. The splendid ship carries 345,000 liters of fuel, and a full tank for its Russia trip would cost about $465,000.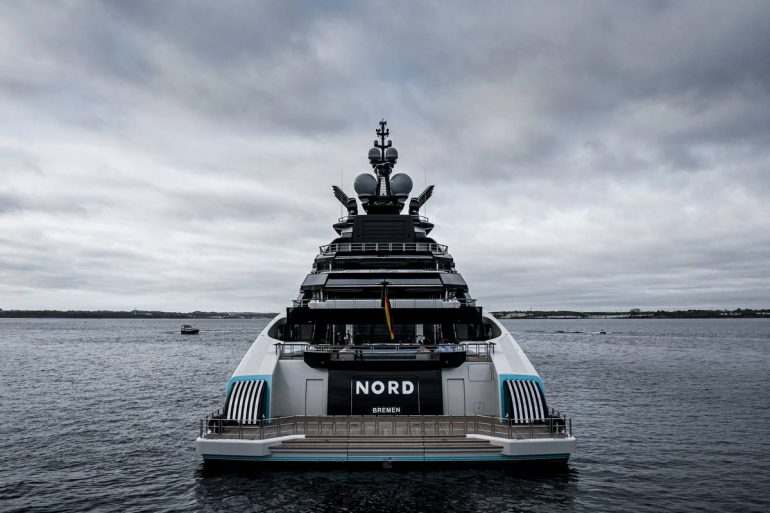 The tuxedo-donning warship comprises six decks and accommodates 36 guests in 20 luxurious cabins. Its praise-worthy features include a large swimming pool, Jacuzzi on the sun terrace, spa, diving center, cinema, beach and barbecue area, and tender garage.

Sanctioned billionaire Alexei Mordashov couldn't save his smaller superyacht
Nord has successfully evaded seizure and being frozen. The same cannot be said of the Russian tycoon's other assets. In March, Italy seized a $71 million superyacht, Lady M, and a $116 million property on the island of Sardinia.