Superyachts are super, to begin with, hence the name. But even in a humongous superyacht, the little things are what make all the difference. These details are what make them exclusive and cost more to charter compared to the typical costs of around $150,000 a week. Benetti, an Italian shipbuilding company, has built a new superyacht called Lana that's more than 300 feet long and easily costs about $2 million a week to vacation on. That's indicative of all the mind-boggling features on gets to enjoy while vacationing on Lana. This Benetti-built superyacht is the perfect vessel to explore the seven seas between the Mediterranean to the Indian Ocean and further with its spa, beach club, and opulent interiors.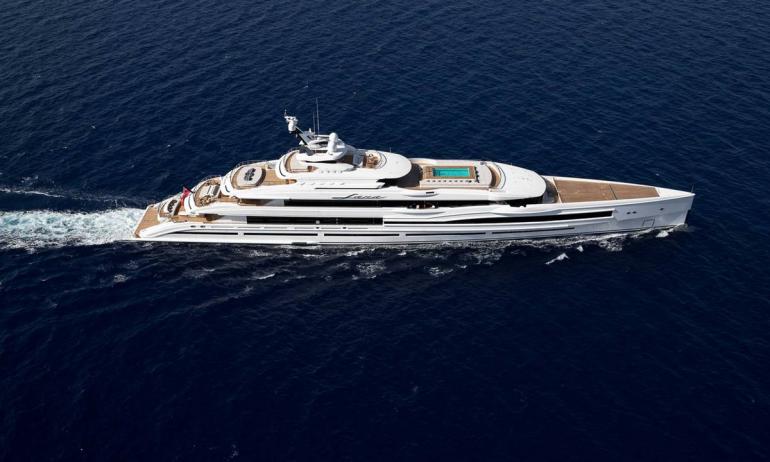 The more than 300 feet long Yana will be available for charter for about $2 million a week can hold 12 guests and 31 crew members.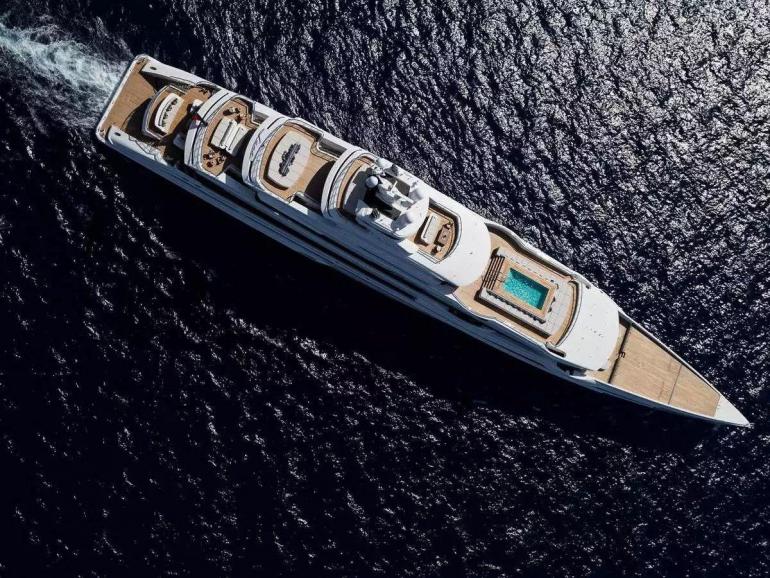 The yacht has it all from a gym, a spa, beach club, and even a helicopter landing pad.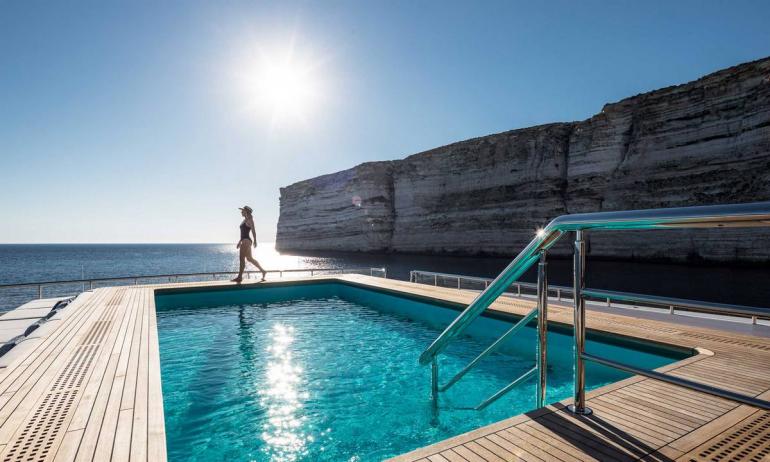 While traveling on water, there's no better feeling than immersing yourself in a pool under the blue sky. Lana's sun deck is impressive with a heated, nine-yard long pool.

Are you a lover of sunsets? This superyacht makes sure you indulge in some unforgettable views by providing lounging spots all over. The perfect setting is found on Lana's top deck salon

Fancy a meal in the open deck area? Arrangements for a brunch or breakfast in the deck area are already in place with a table for 12 guests.

This is superyacht Lana's beach club, which is an entertainment area with a waterfront with several comfortable seating areas.

Lana superyacht makes comfort a top priority and holds several massage treatment rooms for wet massage, hammam, and spaces like a steam room.

The main deck dining room is a more formal area for special occasions and sit-down dinners.

There are eight VIP guest rooms on the superyacht which are spacious, with their own stylish color schemes and modern interiors.

The eighth room on the yacht is the master cabin that's the most luxuriously spaced bedroom on board. Opulent interiors include ceiling to floor windows, wall to wall carpets, ample seating areas, and a soothing color scheme.

Lana aims to keep its guests entertained with a cinema room that boasts a movie screen and an up-to-date sound system.
[Avaialble for charter at Imperial Yachts via Business Insider]