Money is versatile; you can use it to have the time of your life, buy a superyacht, give it away for good, or combine all three. Norwegian billionaire Kjell Inge Rokke has done just that: He commissioned a $350 million superyacht, the world's largest yacht REV Ocean. From being a record-breaking research expedition vessel to being a plush vessel with three swimming pools, it is quite a masterpiece created for science and marine research. The magnificent vessel is lavishly done up with two helipads and is a significant part of Rokke's plan to give something back.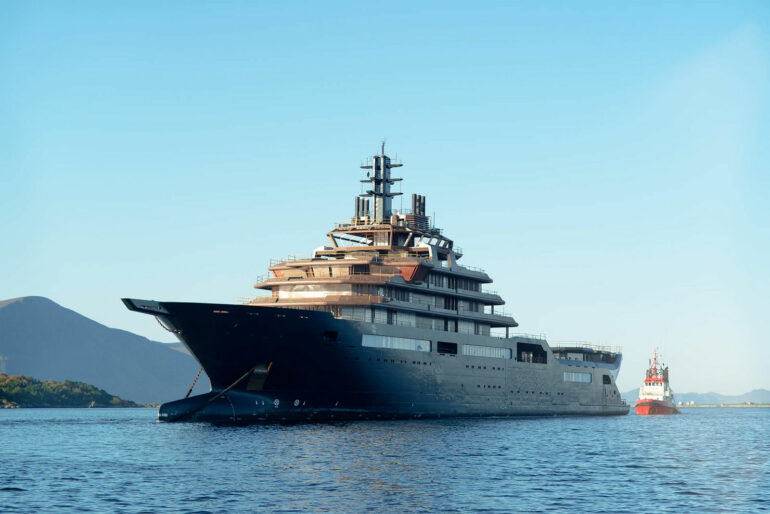 The 600-foot goliath is currently docked at one of Vard's facilities in Norway for a further extension of 12 meters or 40 feet to become a 640-footer. Per Boat International, REV Ocean will be delivered to its charitable owner in February 2025 and will be back in business by the end of 2026. The vessel will be used by scientists for free during expeditions for a third of the year and for private charter for the rest of the year to help fund the science, as reported by Dailymail. Let's explore this unique floating asset that makes living the good life worthwhile.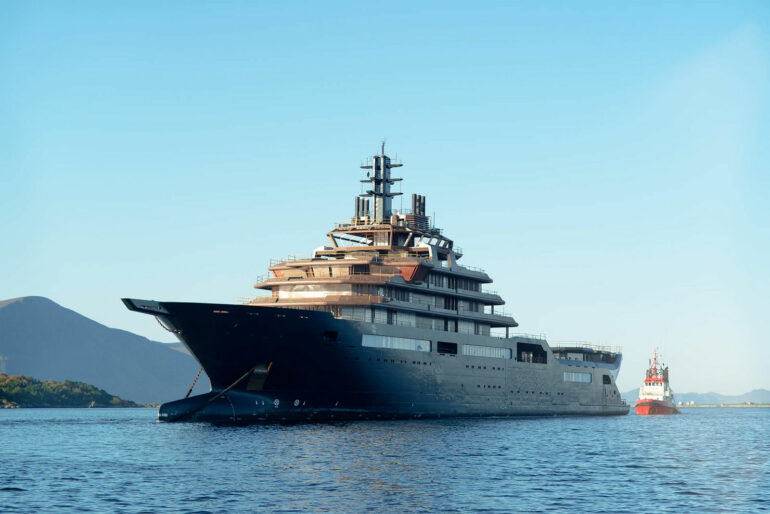 REV Ocean, good, gigantic, and genius!
Businessman Kjell Inge Røkke aptly describes his possession, "REV [Ocean] will be a platform for gathering knowledge. I would like to welcome researchers, environmental groups, and other institutions on board, to acquire new skills and evolve innovative solutions to address challenges and opportunities connected to the seas." For this purpose, he commissioned a massive ship with eight labs packed to capacity with $34 million worth of scientific equipment, a submarine for three people that can descend one and a half miles to explore the oceans, and even a futuristic robot to investigate and compile samplings on the sea bed at a depth of almost four miles.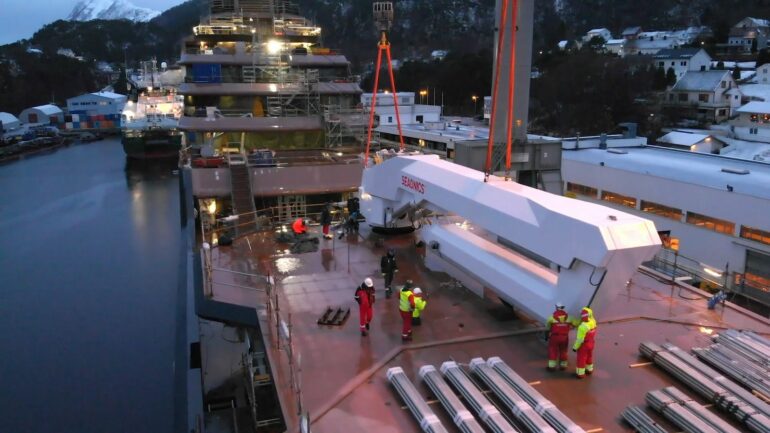 An unheard-of feature is the unique trawl system; it gathers samples of fish by sucking them into the lab without harming them. The fish are also released safely back into the ocean similarly. If ships could be humane, then REV Ocean would epitomize that quality. The eco-consciousness is also witnessed in the ship's fuel consumption. REV Ocean uses up to 25 liters of diesel per nautical mile at a speed of ten knots and can remain at sea for over four months without needing refueling.

This means REV Ocean is capable of accessing the most remote parts of the ocean without worry, making it ideal for deep-sea exploration. With the new refit and extension, Ocean will be home to advanced oceanography equipment that will help with surveying marine areas, currents, the seabed, fish, animals, and plant life in a more up-to-date fashion. Another noteworthy element on the 640-footer will be a multifunctional cargo deck, extra storage for a self-sustaining submersible, more laboratories, and even an auditorium for larger gatherings.

No fewer than 36 guests and 54 crew members can sleep aboard the boat. "We eagerly await delivery of this unique research and expedition vessel. We thank all our team members, friends, and partners for their patience during this time and look forward to finally setting sail," said a spokesperson for the shipyard.

From fisherman to billionaire businessman Kjell Inge Rokke-
65-year-old billionaire Røkke grew up in Molde, Norway, the son of a cabinetmaker father and an accountant mother. Deemed dyslexic, he dropped out of school in the ninth grade. "The teacher said to me in front of the class, 'The day you get yourself a driver's license, you should consider yourself a success'," he recounts. The teacher couldn't have been more wrong about her student.

After starting as a deckhand on a Norwegian fishing boat, a 21-year-old Røkke moved to Seattle to work on a trawler. He began making fishing gear and, by 1982, had amassed $75,000 needed for a down payment on a boat of his own, a 69-foot trawler. In the next five years, he accumulated a small fleet of boats, which evolved into his company, American Seafoods, harvesting pollock off the coast of Alaska.
"Eventually Røkke's company controlled 40 percent of the American pollock harvest," wrote ecologist Kevin M Bailey in his book Billion-Dollar Fish. As American Seafoods expanded globally, Bailey notes, it "was involved in enterprises from Russia to Argentina that were accused of overfishing." Kjell Inge Røkke owns nearly 67% of the publicly traded Aker, a shipping and offshore drilling conglomerate.

In addition to these businesses, Røkke, with a net worth of $4.8 billion, also owns a clothing company, Helly Hansen, a sporting goods chain, Brooks Sports, and large swaths of commercial real estate. Concerned about his legacy, the man who made his fortune by depleting the oceans of oil and fish is now dedicated to cleaning them up, and that too from the world's largest superyacht. "I haven't invested in any infrastructure, I haven't built a road," he remembers thinking. "Basically, I'm a harvester." In 2017, Rev Ocean was born, a non-profit that oversees the superyacht capable of housing up to 60 scientists and 30 crew during research expeditions.