Rossinavi delivered the new 216 feet Alchemy yacht based on the Vitruvius Lifestyle yacht design. Interestingly, the motor yacht was entirely developed and completed over Zoom calls in December 2019. Commissioned by a private American client, Alchemy marries expansive outdoors with excellent wellness features. Designed by Philippe Briand, the interiors of Alchemy were helmed by Venice-based studio Enrico Gobbi – Team for Design. "Alongside the guidance of his owner's representative, we were provided with very detailed feedback and preferences. Every line, every single volume of the yacht has been scrutinized," commented designer Philippe Briand.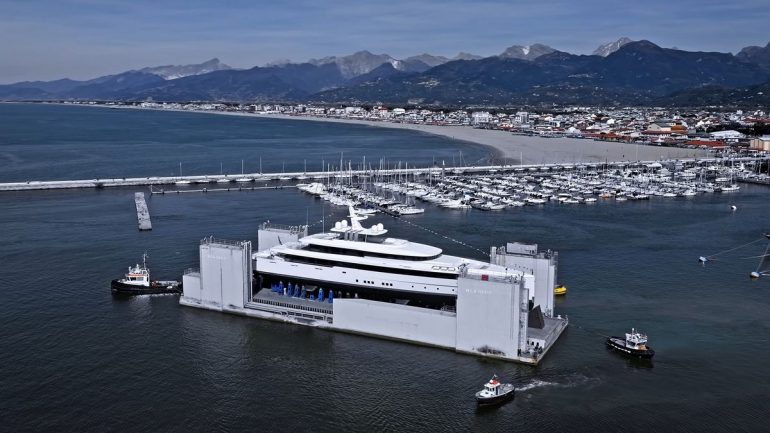 Alchemy Yacht comprises three decks fitted with a six-cabin layout, expansive outdoor decks, arch-like windows, and large al fresco areas. Rossinavi said: "Great importance has been given to the study of light and reflections. During the day, the overall area allows for natural light to come in through the opening of the hatch.

The marble monoliths create a checkerboard wall, in which the light creates very special reflections, giving life to rhythmic patterns from the Zen mood of the marble wall." the yacht inside is so fabulous it is hard to believe that it was planned over Zoom calls.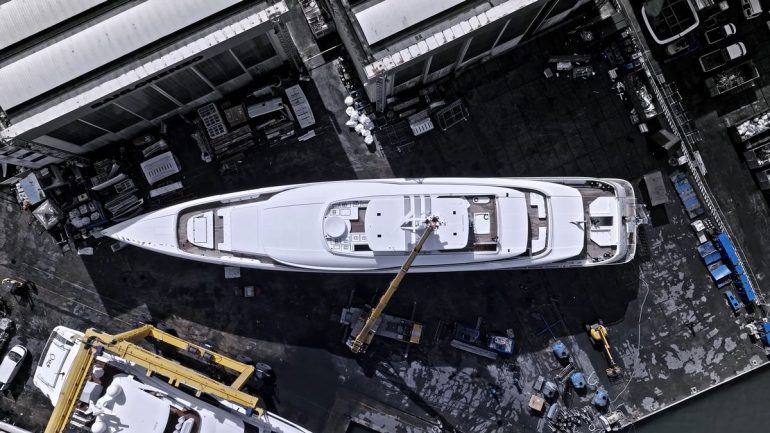 The ornament of this ship is housed in the main salon- a sculptural, suspended staircase connecting the bridge to the upper deck. The boat maintains a calming milieu thanks to soothing materials, natural teak, and white natural stone surfaces. Among the many amenities found onboard are a wellness center with a Jacuzzi and numerous sun pads, a beach club, and a salon with comfortable seating. The guest cabins are adorned with artworks sourced by the owners on their travels.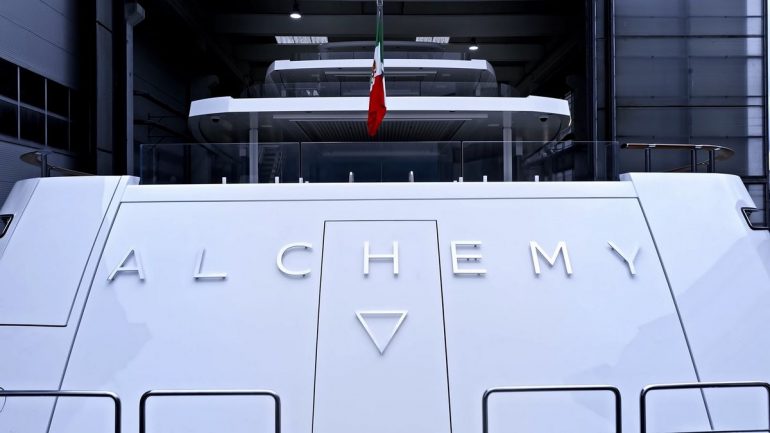 Alchemy boasts an ample garage area housing a pair of seven meters and eight meters long tenders, an inflatable dock, and mountain bikes. Alchemy is a modern boat with a hybrid diesel-electric propulsion system and will debut at the Monaco Yacht Show in September.