Was buying a superyacht on your mind? Even if it wasn't, a $10 million price drop might convince you otherwise? 269-feet luxury vessel motor yacht Sarafsa, listed for sale with Rupert Nelson and Matt Pinckney at Burgess, has grabbed the attention for a significant price reduction of $10,000,000. Built in 2008 by Devonport Yachts, the boat displays a beam of 15 meters and an interior volume of 3,179GT. Winch Design is responsible for the exterior and interior work of the $65 million steel and aluminum ship. The well-designed stately ship teleports you to a bygone era owing to opulent themes with plenty of rich furnishings and deep tones.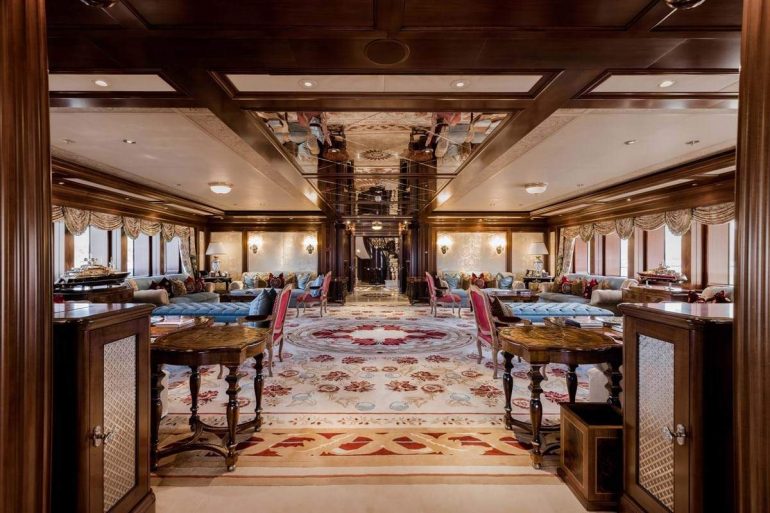 The six-decker pleasure craft comfortably sleeps 14 guests in seven en suite cabins and is serviced by a crew of 23. The plush yacht houses a cinema, a winter garden dining area accessed through glass sliding doors, fully-equipped spa with a swimming pool and helipad.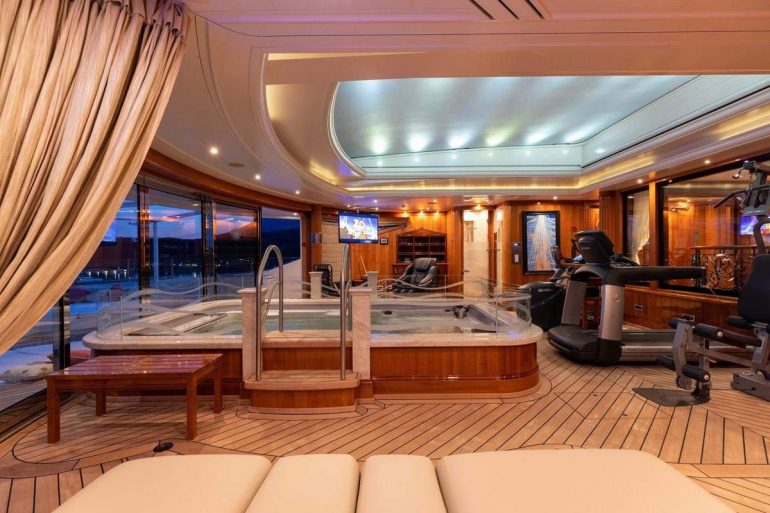 The sun deck deserves a special mention for prioritizing wellness, with a hammam, gym, spa pool, and jacuzzi beneath a retractable roof.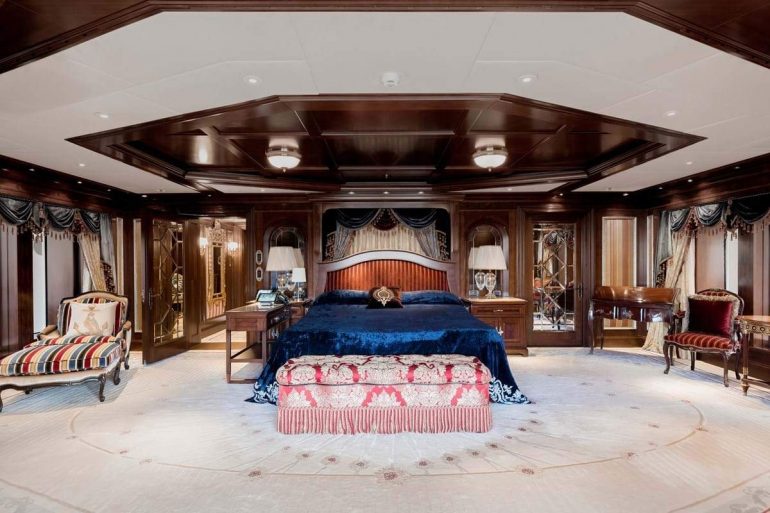 Per Burgess Yacht, the owner's deck has a splendid observation lounge forward featuring several seating areas. The owner's suite flaunts a spacious lobby, bathroom with bath, large walk-in wardrobe, changing room, and spacious private terrace.

Owners and their guests can maneuver through the six decks using the elevators. There is plenty of fun onboard the stunning Sarafsa, where the garage boasts an arsenal of tenders and toys, including six jet skis and two luxury Diva Royal guest tenders, among others. The Sarafsa superyacht is powered by twin 2,682hp MTU diesel engines that deliver a top speed of 16 knots and a cruising speed of 13 knots.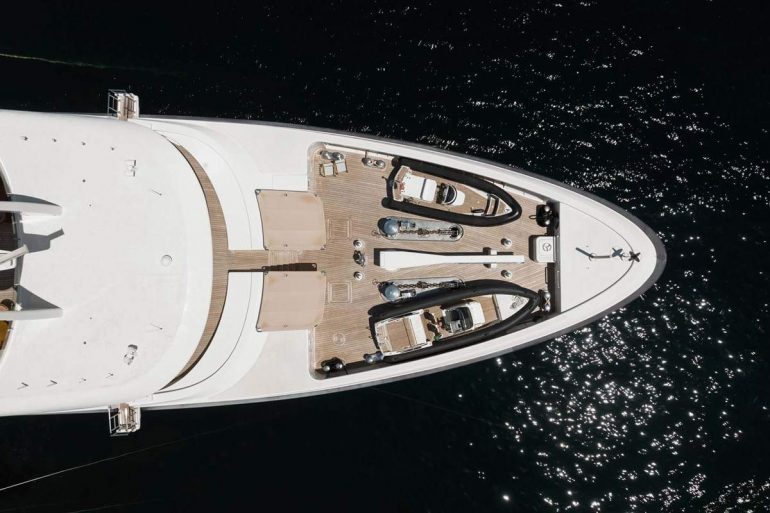 Sarafsa motoryacht is moored in Loano, Italy, and is available to buy for $65,000,000. Interested buyers should keep in mind she has only ever been used privately.

Fahd bin Sultan Al Saud the owner of Sarafsa superyacht –
The governor of Tabuk Province since 1987 and a member of the House of Saud, is reportedly worth $1 billion. The second eldest son of Sultan bin Abdulaziz obtained a bachelor's degree in history from King Saud University in 1970 and a master's degree in the United States. The philanthropist and deputy chairman of the Prince Sultan Bin Abdulaziz Al-Saud Foundation began his career at the ministry of labor and social affairs. The 71-year-old owner of the spectacular Sarafsa yacht lives in a large palace complex in Riyadh.