What you see here is the world's least-flown Boeing 747-8 (N458BJ) and it is headed to the Marana Desert in Arizona potentially to be scrapped for parts, according to a report by Simple Flying. The majestic aircraft is one of the very few privately-owned Boeing 747s in the world that was delivered 10 years ago and was destined for the Saudi Arabian Royal Flight group. Reportedly, the all-white 747-8 was ordered by Saudi crown prince Sultan bin Abdulaziz Al Saud for more than $300 million and was intended to serve as his private jet. However, the crown prince died one year before the plane was delivered in 2012. The aircraft was in Basel, Switzerland where it was being kitted out with an uber-luxurious VIP interior custom made for the crown prince.



After Sultan bin Abdulaziz Al Saud's death, no Saudi royal came ahead to claim the 747-8 and the beautiful jet was left without an owner, collecting dust in Switzerland for a decade. According to publicly available data, the incredible aircraft has flown a total of just 42 hours since it rolled off the factory in 2012, which is barely believable. Just to put that into context, it's normal for a commercially-operated Boeing 747 to be scrapped after completing more than 100,000 flying hours.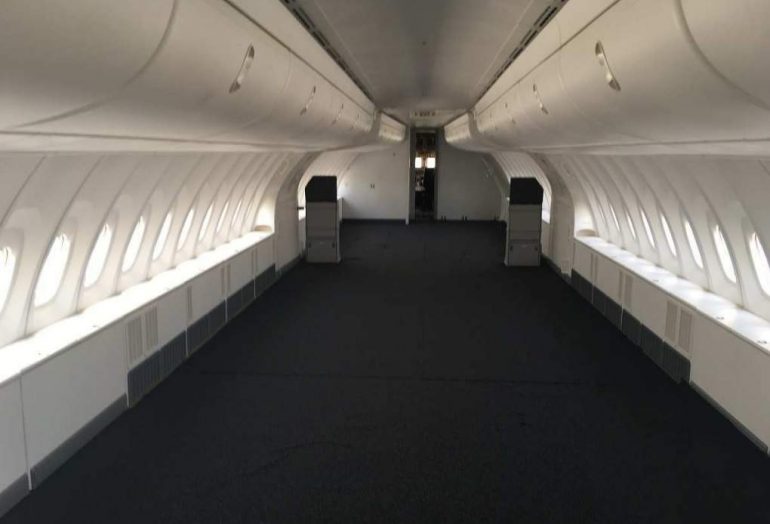 According to flight-tracking data, the N458BJ made a long flight from Basel to Pinal Airpark in Marana, Arizona, which is a famous airplane boneyard where decommissioned planes are disassembled for their components such as engines and avionics.

However, there's no official confirmation if the world's least-flown Boeing 747-8 is headed for its end. There's a slim possibility that the aircraft might be repossessed by Boeing. But the pandemic forced many operators of the iconic jet to prematurely retire them in favor of more efficient modern airplanes, which diminishes hopes for the N458BJ's survival.
[Via: Dailymail]