This year's eagerly-awaited Monaco Yacht Show is finally upon us where some of the most exciting new yachts and pleasure crafts are set to make their public debut along with some of the biggest design houses who'll get to showcase their latest designs. One of them is this stunning superyacht concept by Dutch brand Sinot Yacht Architecture & Design that intends to rewrite the rules of luxury yacht design. Fittingly named Poetry, the 424-footer is nothing less than poetry in motion. According to the Dutch firm, the superyacht's unique design was penned by focusing on the prospective owner's dreams and desires. "We challenged ourselves to create a concept that fully accommodates the desires and lifestyle of the owner without compromising the yacht design. For Poetry, we worked from a new design vision, creating a concept depicting the owner's dreams," designer Sander Sinot explained.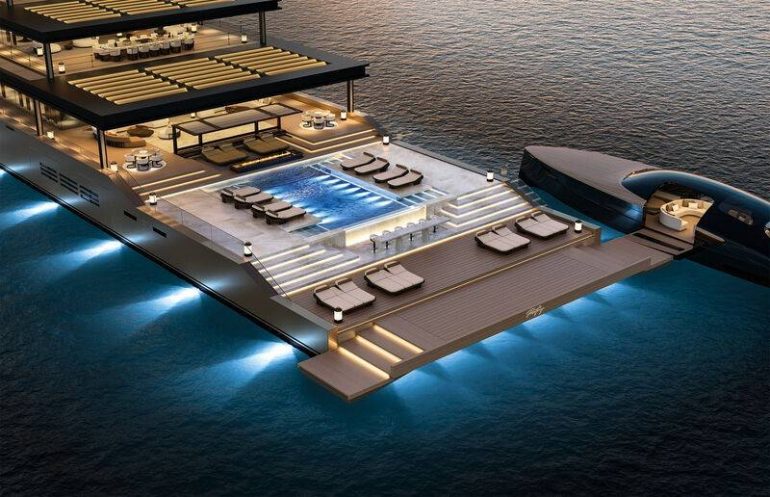 Swaying away from traditional design, the concept adopts a new thematic approach to superyacht design which makes the vessel appear more like a floating mansion packed with all the perceivable luxury amenities. The bespoke design features a very innovative layout which includes relocating the wheelhouse from the highest deck to a more functional spot at the bow. This has helped in optimizing the space on offer and creating a truly private area for the owner. In fact, the owner's suite spans the entire upper deck thanks to this design choice.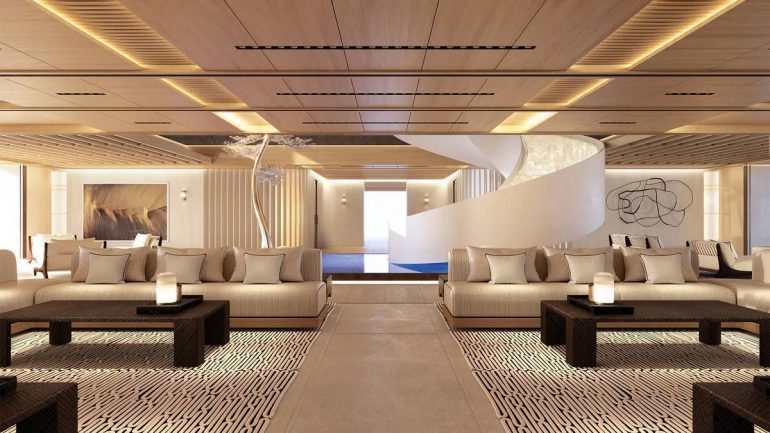 In addition to the massive owner's suite, the Poetry superyacht features four staterooms along with two VIP rooms that can sleep up to 12 guests. The luxury vessel can also accommodate up to 47 crew members across 21 double crew cabins, four officer cabins, and a captain's cabin. As far as the amenities are concerned, the concept includes a large multimedia cinema, an exploration room, and a wellness center with a hammam, a sauna, a gym, a beauty salon, and a massage area.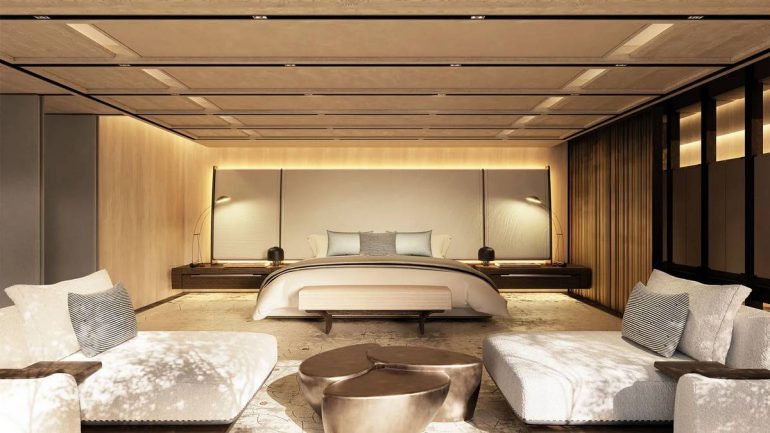 If you're impressed by the vessel's beautiful interior, wait till you have a look at the exterior of the concept which is truly special. Finished in an earthen color with dark brown accents, the Poetry superyacht concept is very different from the luxury pleasure crafts we usually come across. The main deck features a big alfresco dining area connected to the aft exterior deck that also gets a picturesque infinity pool. The beach club and a swim platform are just a few steps down and offer direct access to the ocean. Another highlight of the vessel is its sea pool which is created by lowering one of the hatches under the sea level, extending a filtering bulwark, and allowing the seawater to flood in.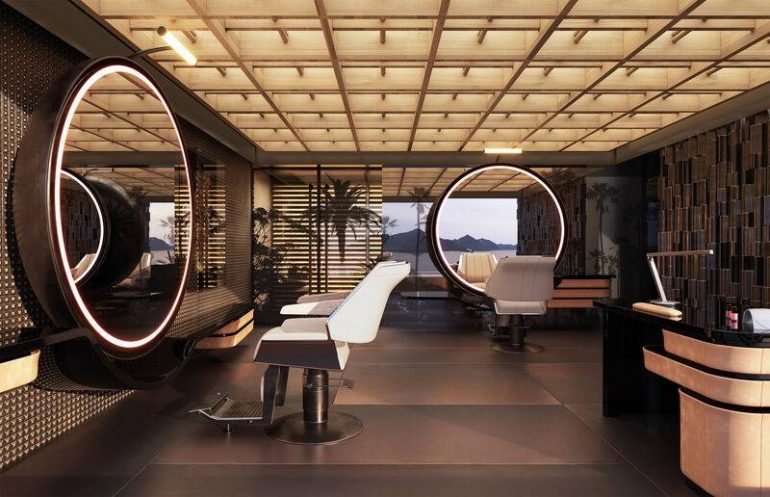 According to the design house, the sleek superyacht concept has been designed to go on a cruise up to 4,500 nautical miles at 12 knots and hit a top speed of 17.5 knots. "Poetry represents a next-generation yacht design", Sinot added. "The strong exterior lines of Poetry are driven by hydrodynamics and architecture – a solid nautical platform, hosting an open-space plan defined by three-dimensional thinking, to precisely accommodate functions, needs, and desires. Transparency and openness are the hallmarks of the superstructure, offering undisturbed views and unobstructed deck space fore, aft, port, and starboard side."