Google co-founder Sergey Brin is divorcing his wife of four years, Nicole Shanahan. This development will soon bring their assets, wealth, and personal details into the limelight. Speaking of assets, we are keen to learn about the impending fate of Brin's famous superyacht. We have seen superyachts and courtrooms (read: Amadea). Divorces battles and courtrooms; and then some involving all three, as was the case of superyacht Luna. The stunning $320 million superyacht was caught in the middle of an ugly $600-million divorce battle between Russian Oligarch Farkhad Akhmedov, his ex-wife Tatiana Akhmedova and their son.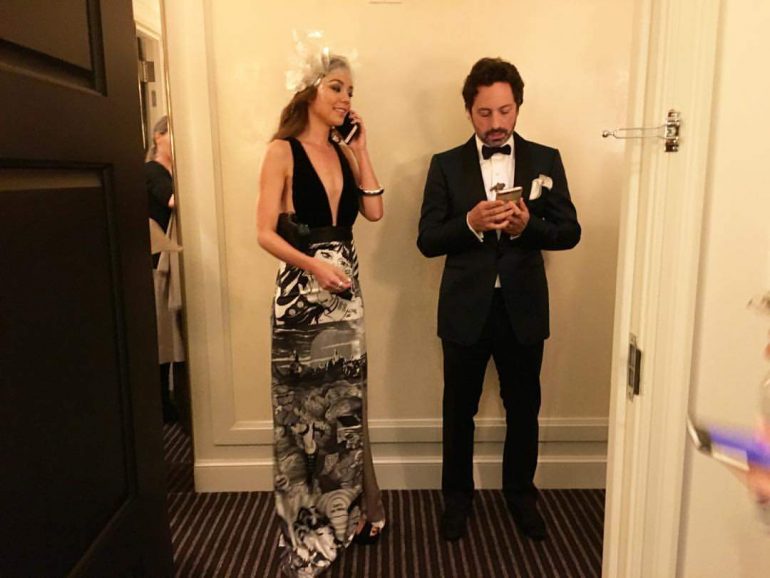 With Sergey Brin, Google's co-founder and the world's seventh-richest man filing for divorce, will the world witness another Luna-in-the-making? Will Sergey Brin keep his elegant $80 million megayacht Dragonfly? Only time will reveal the details as the divorce proceedings are kept secret from the public, and any information remains sealed. Till we learn more about who will continue to sunbathe on the astonishing 240-feet long luxury boat, let us glance at what this $80 million asset is all about: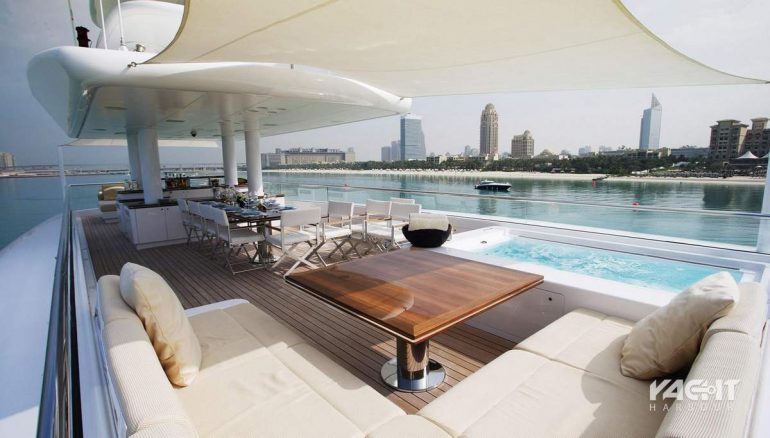 Dragonfly, Brin's 240-feet long luxury yacht, is a floating vision:
Built in Australia by SilverYachts and delivered in 2009, Dragonfly is one of 2 silver models. The stunning boat earned a reputation relatively early on a voyage from Perth to Dubai as the fastest, fuel-efficient, long-range cruising superyacht with a speed of 22 knots. The motorboat boasts an exterior design by Espen Oeino International and an interior by Danielo Silvestrin.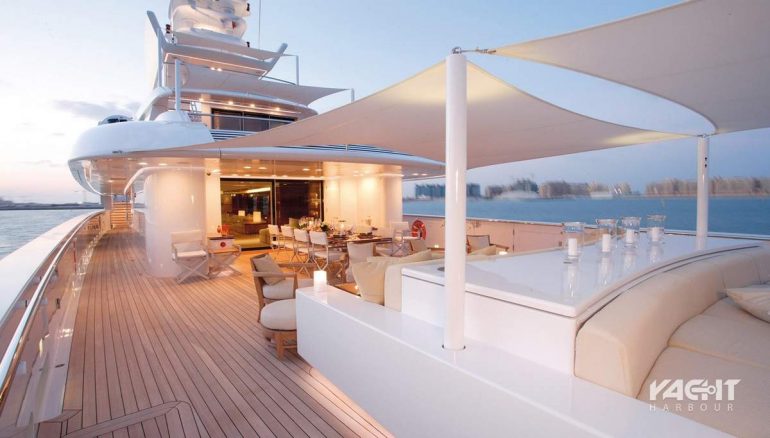 She offers accommodation for 18 guests in 9 suites, and a professional crew of 16 ensures a comfortable and seamless sailing experience. Among its noteworthy features is an open-air cinema and Jacuzzi on the sundeck, which also converts to a dance floor.

Other entertainment areas include a beach club and a sauna for unparalleled relaxation. The conveyance onboard this fantastic luxury vessel is always smooth owing to at-anchor stabilizers that provide exceptional comfort levels.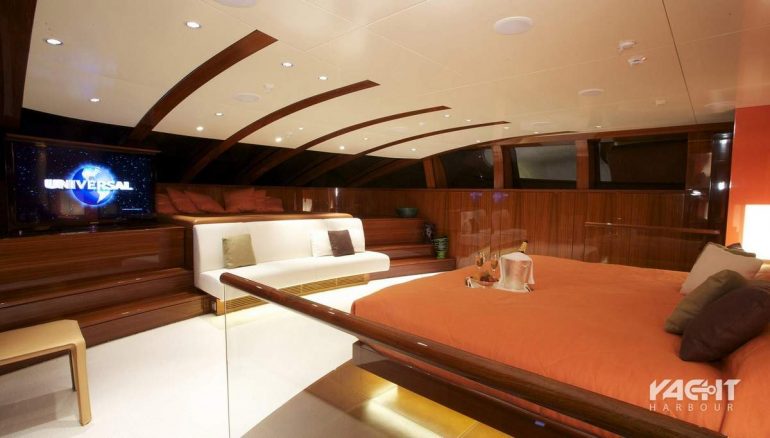 Dragonfly, the do-gooder:
Not only is the luxury vessel setting records for excellent performance, but she is also doing her bit for the environment and more. As per Boat International, she boasts fuel consumption of only 360 liters per hour at 18 knots, extending her range to 4,500 nautical miles. The website also shared an incident involving the disaster relief effort in Vanuatu after Hurricane Pam, where Brin's luxury vessel was lauded for its contribution back in 2015.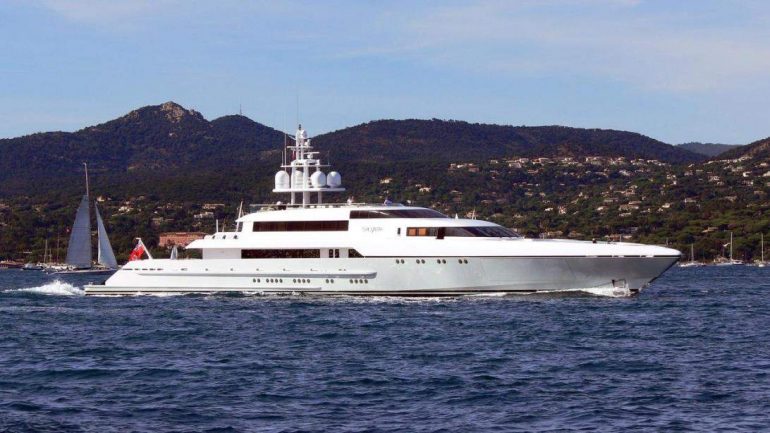 On Dragonfly, the crew moved 62 metric tons of freshwater, helped more than 250 patients with medical evacuations in building shelters, and cleared numerous helicopter landing zones for ongoing support.

Divorce of Sergey Brin and Nicole Shanahan:
Divorces throw a lot of light on assets, net worth, and their dissections. Sergey Brin, best known as the co-founder of Google, is a man worth $93 billion. The seventh-richest man in the world has filed papers to divorce Nicole Shanahan, his second wife, who he married in 2018, citing irreconcilable differences. While there is not much information divulged at the moment, it is sure to be one of the most expensive tech splits in recent times, akin to Jeff Bezos and Bill Gates. The Stanford-educated tech billionaire recently bought a sprawling $13.5 million Malibu mansion once owned by pop star Pink. Brin owned homes in Los Altos, California, and New York.

According to Daily Mail, Brin sold his New York penthouse in 2020 for the relatively low sum of $8 million. Incidentally, he bought this swanky, four-bedroom 3,457sqft apartment way back in 2008 for around $8.5 million. The tech mogul is asking the judge presiding over his pending divorce to withhold spousal support from his soon-to-be ex-wife, Nicole Shanahan. The accomplished woman is a California-based attorney and the founder and president of the Bia-Echo Foundation. Her company aims to tackle the world's most significant challenges- reproductive longevity & equality, criminal justice reform, and a healthy & livable planet. In 2018, Shanahan and Brin founded the Buck Institute's Center for Female Reproductive Longevity and Equality after undergoing their infertility struggle.