With the word 'star' already featured in her name, how can one expect anything less from Theodoros Fotiadis's superyacht concept, Stardom? The 331-foot ship, the second of four concepts, focuses on a lavish leisurely life for everyone involved, from the owner, his family, guests, and even the crew. The vessel is cleverly designed and amities carefully chosen as the yacht is designed for owners with a sense of wanderlust and far-flung adventures. First things first, the elegant interiors astonish you as soon as you set foot onboard.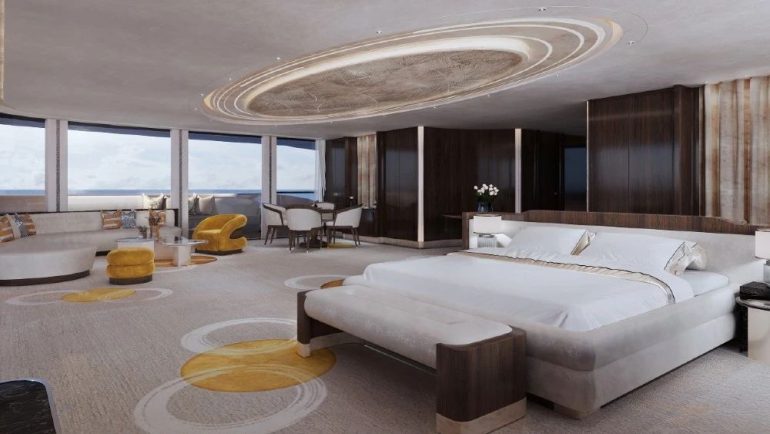 The main deck houses four spacious suites, while two VIP cabins are on the upper deck. An ample lounge and dining area occupy the main deck, with access to the beach club on the lower deck. The owner resides in his own private oasis on the owner's deck, complete with a private aft deck terrace with Jacuzzi and lounge area, while crew accommodation is on the lower deck. The owner's deck also features an outdoor bar, fireplace, and cinema screen, leaving no stone unturned for his comfort.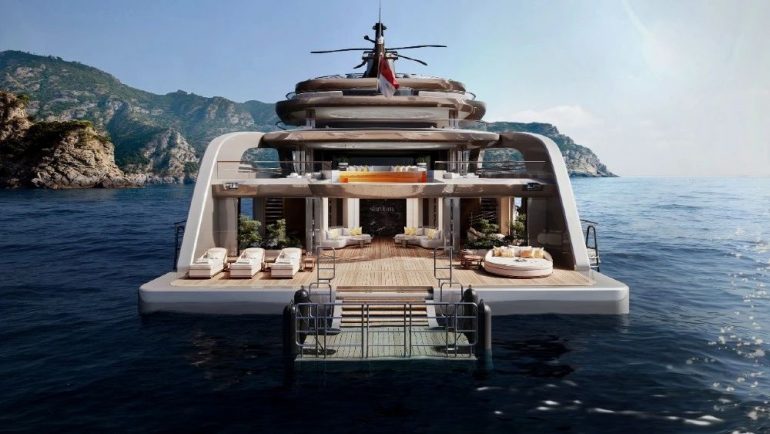 "We are thrilled to introduce Stardom to the world," said Theodoros Fotiadis, head designer and managing director of T. Fotiadis Design GmbH. "With its unique general arrangements, innovative features, and luxurious amenities, this superyacht offers an unparalleled level of comfort, style, and entertainment. It is a vessel that brings people together, creating lasting memories and fostering meaningful connections." The vessel factors the challenges experienced by owners and crew members in maintaining a luxury vessel and converts them into practical addition.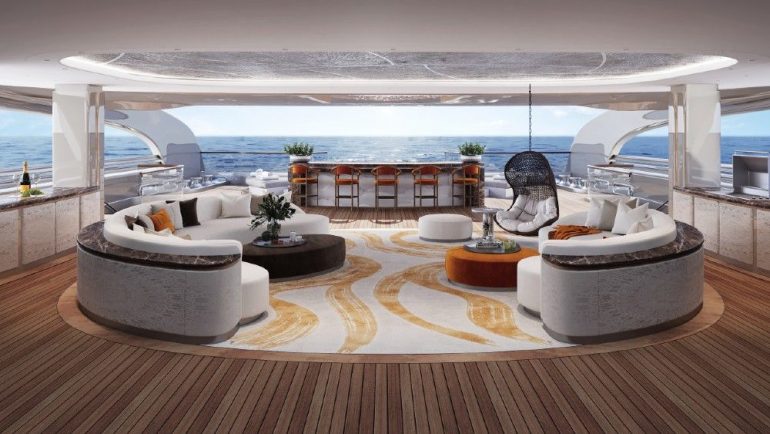 The designers have given the idea tremendous thought, from handrails finished in organic leather or oiled wood to long-lasting materials like marble. Amenities on the 331-footer include a helipad, alfresco dining, and the most impressive double-tiered beach club. Owing to a generous beam and fold-down wings on each side, there is a surge of space in the form of a terrace on the sea with easy access to the water and lounging areas.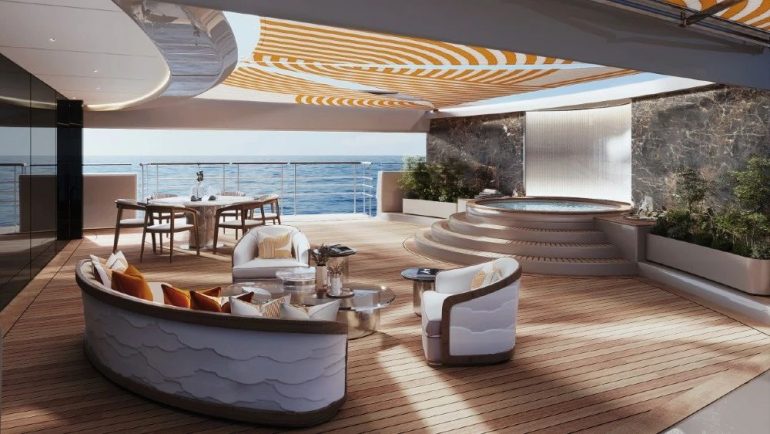 The star of Stardom is glamorous additions like a glass-bottomed pool, a children's play area, treatment rooms, and a private lounge. The modern boat for a modern billionaire or billionairess comes packed with a diesel-electric hybrid system attuned to the needs of an eco-conscious era.
(All images by Theodoros Fotiadis)