Different races have different needs. Call it an after-effect of culture, but every region brings a typical thought process and sentiments. We often imbibe our homes with these views; why not commission a multi-million yacht or catamaran the same way? Perhaps with this idea in mind, Karen Nguyen from the Delft University of Technology used her thesis to study a superyacht concept perfectly adapted to the future Chinese elite. The result is an eye-catching catamaran concept Rén, a 223-feet vessel with a remarkable beam of 27 m created in collaboration with Guido de Groot Design.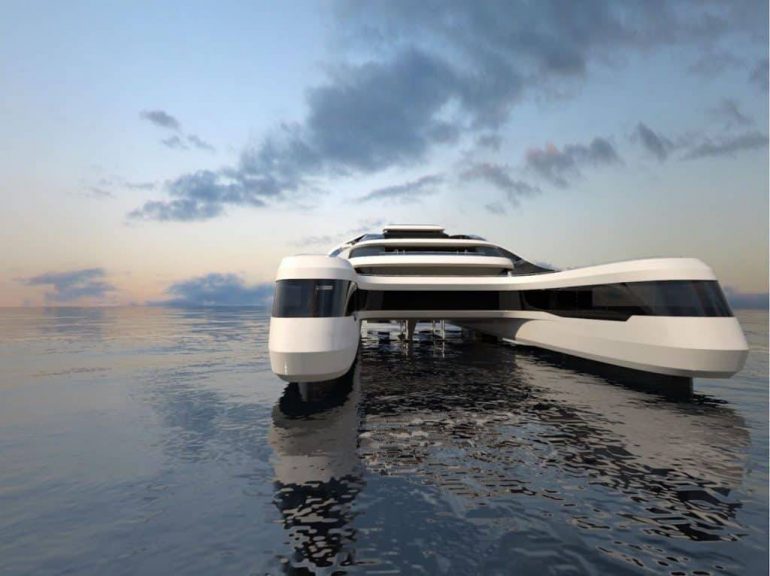 The key word here is 'Chinese elite,' which gets onboard this multihull superyacht amenities catering to the designer's fictional client in mind. She is a 34-year-old go-getter, married with kids and billions in the bank. Having reached a peak in her career, her new goals are to focus more on her children, educate the next generation, and help society. The Rén catamaran would have an office, onboard laboratories, research areas, and a touch-and-go helipad. With work and business conducted onboard, relaxation and respite are also must-haves.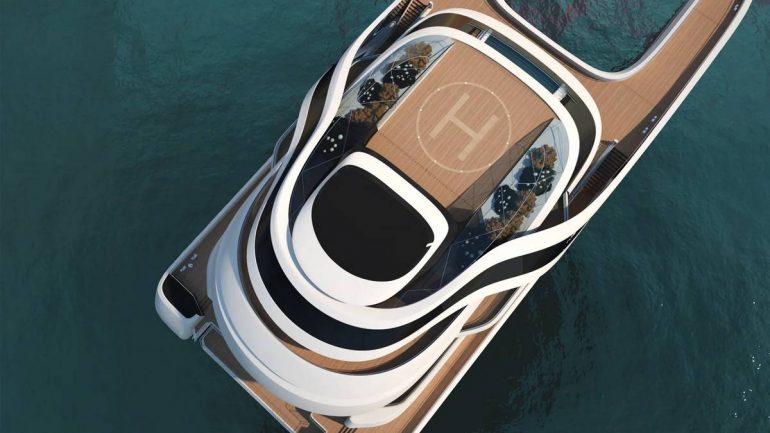 As far as philanthropic endeavors are concerned, the superyacht will be equipped with oceanographic research and helping with disaster relief efforts during typhoon season. There will be available drones, helicopters, and rescue tenders for rescue missions. A dedicated health deck, beach club, and even a garden will provide solace on the high seas. Keeping the Chinese psyche in mind, Karel Nguyen rendered Rén with a large galley to emphasize the importance of food in Chinese culture. Compared to other yachts, Rén flaunts fewer open-air spaces and activities, as the Chinese avoid too much sun exposure. Both private and public spaces would be ideally located on the principle of Feng-Shui.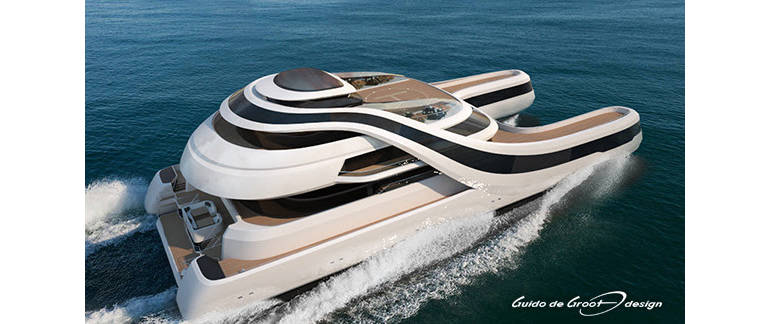 Among other noteworthy features on the stylish Rén catamaran is accommodation for ten guests and 40 crew. Large entertaining areas would allow 40 guests to be hosted for dinner, rising to 100 for an evening drinks reception. These characteristics are definitely hard to find on a yacht made by a German shipyard which makes the Guido De Groot Design ideal for a Chinese Richie Rich.