The Amels Amels shipyard in Vlissingen, the Netherlands, is out with the first superyacht from the Limited Editions Amels 212 line called Imagine. The yacht sports a soft and fresh color palette on the outside, giving it a very feminine feel. The front side of the yacht sports an intimate yet modern-styled saloon. It sports a comfortable collection of furnishings like soft sofas, chairs, and poufs are set around a grand centerpiece coffee table, a well-equipped bar, and a big projection screen.

The front of the main saloon leads to a stunning professional gallery through the port side door, artistic yet appealing. The guest cabins are located on the deck below and can accommodate up to 14 people in its four guest cabins at the lower deck, two VIP cabins on the upper deck, and a huge owner's cabin on the front side of the main deck.
These house five double and four single beds, en suite bathrooms with the VIP cabin bathrooms sporting a separate shower and bathtub. The yacht also houses a grand dining table in the main deck area that can be covered by sliding glass panels for a more intimate setup. There is also room for grand sunbeds, a swimming pool and separate Jacuzzi.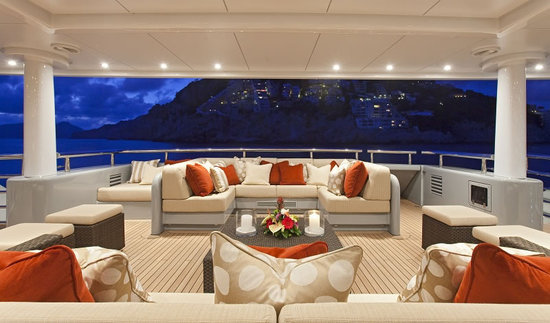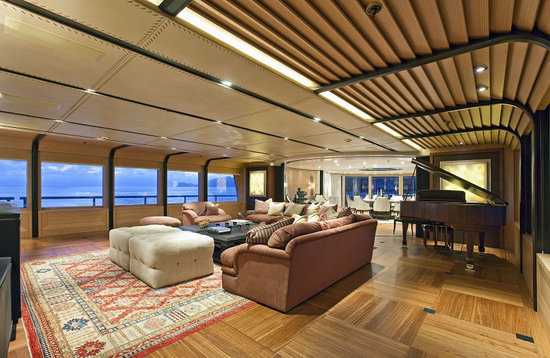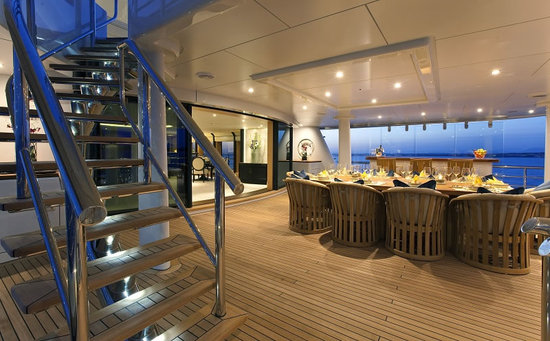 [SuperYachtTimes]