328-feet Moonrise superyacht is a Feadship feat, the largest superyacht by waterline length ever built in the Netherlands. Yes, it is packed with exceptional features, but it wouldn't be incorrect to call the 223 feet support vessel Nebula its most striking segment. Nebula is a little haven inside the megayacht owned by Jan Koum, the founder of Whatsapp. The avant-garde vessel not only offers a lot of space but is also thoughtfully designed.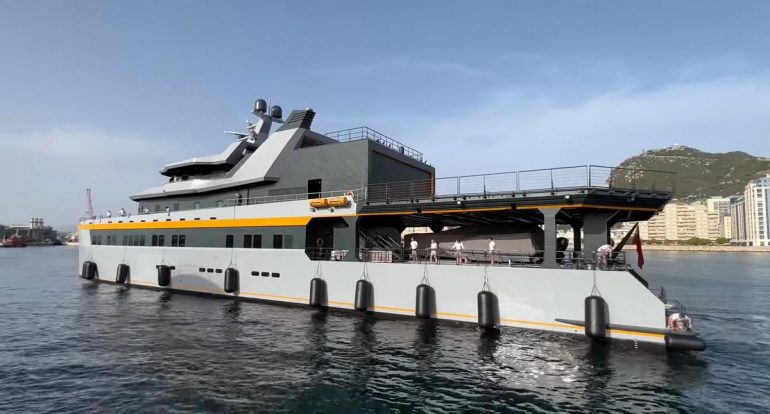 The $40 million Nebula supports the mothership yacht in heli ops with an Airbus H145 helicopter. Its hangar is the largest built on any private space. So large is the space that the helicopter does not need to fold its 10.8-metre diameter rotor blades. The catamaran hull form that opens up massive liveable areas of interior volume for the crew sets Nebula apart and distinctly so. The efficient hull is the work of Australian marine engineering firm Incat Crowther and Astilleros Armon.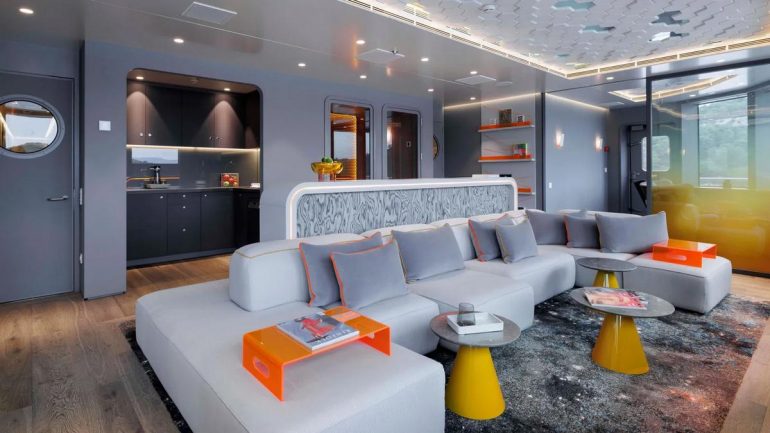 It all comes down to the striking interiors done by Schwalgien Yacht Design. Their stunning work makes the support vessel stand a class apart and as utterly incredible as the mother ship. The enormous heli hangar has not been modified too much, retaining the original boxy shape. Kirsten Schwalgien stated to Boat International, "It almost slides into the superstructure, underneath what we call the spoiler." If anything can take the attention away from the hangar, it is the certified helideck.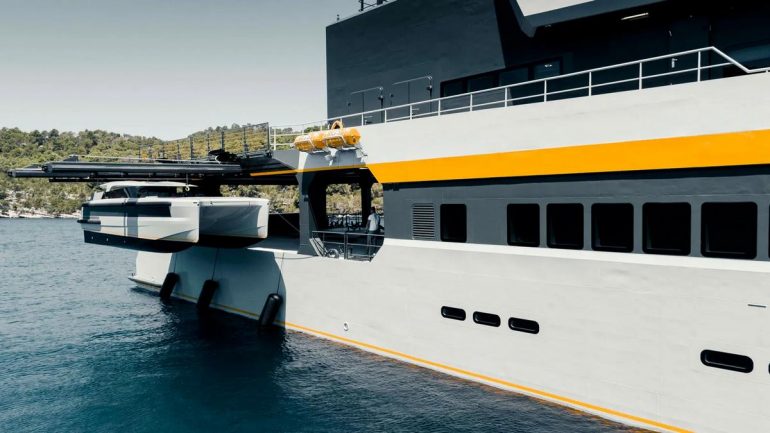 The deck houses toys and tenders like a custom catamaran, a 32-footer Scorpion RIB, a rescue RIB, and four jet skis. If the robust exteriors define Nebula, its fancy interiors make it instantly recognizable, keeping its crew at the center of the design.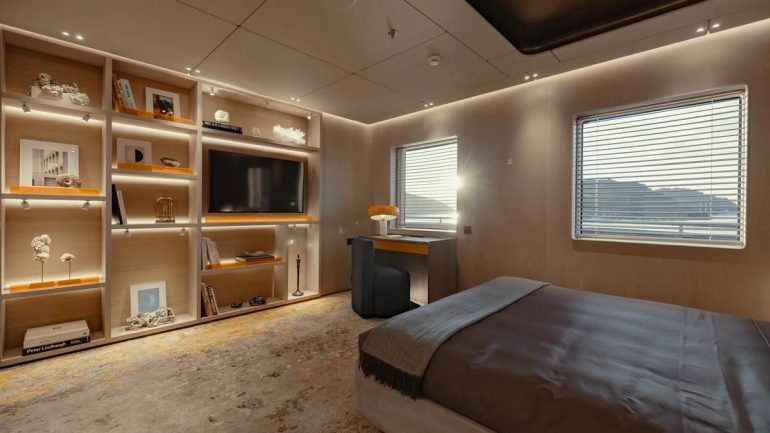 Keeping the privacy and need for comfortable crew space in mind, the lounge features a phone booth-like facility. It is a quiet zone big enough for two to three people to meet for a study session. The soundproofed space looks cozy with thick felt covering and includes large windows to take in refreshing sea views. The upper deck is ideal for socializing. Schwalgien shared, "We have the pantry if someone wants to grab a drink or snacks," says. "We have the bar in front where people can chat to each other while they eat; then we have the sofa, which is mainly the TV or relaxation area. And there is a little meeting room to the side with a table and three chairs where people can play a game or have a meeting."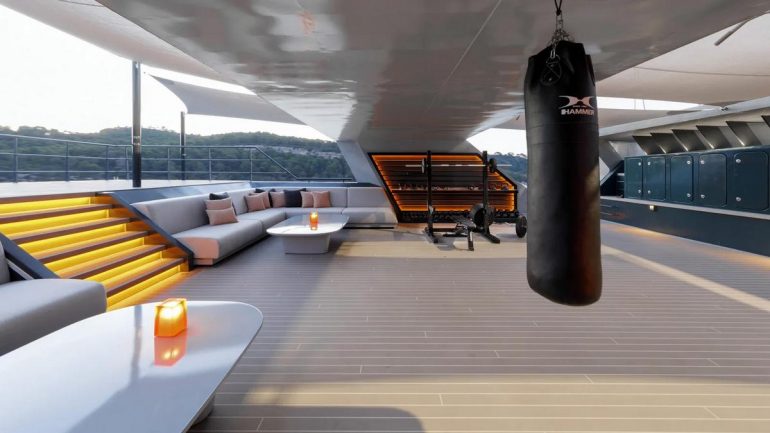 Moving upwards to the sundeck, Nebula seems committed to amusement. The al fresco gym is picturesque with L-shaped sofas. The gym also makes room for yoga and sunbathing. The crew cabins on Nebula certainly deserve accolades for wide crew berths and vibrant-hued headboards with genuine leather and veneer. Nebula accommodates 38 people in six single and two double staff cabins, eight twin crew cabins, and three single officer cabins on the main deck.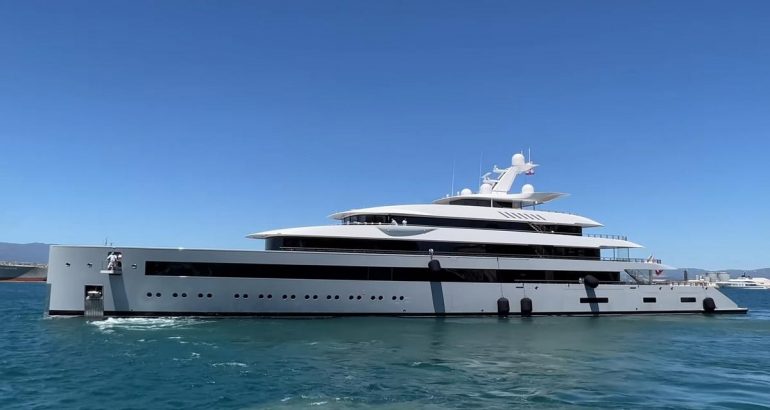 The $220 million Moonrise superyacht is as stunning as it is sleek-
328-foot Moonrise motoryacht is defined by a majestic grey hull, striking vertical bow, and massive hull windows designed by Studio De Voogt. The $220 million luxury pleasure craft sleeps sixteen people in eight staterooms. The 2020 Feadship model has sprawling interiors owing to the imposing 51-foot wide beam.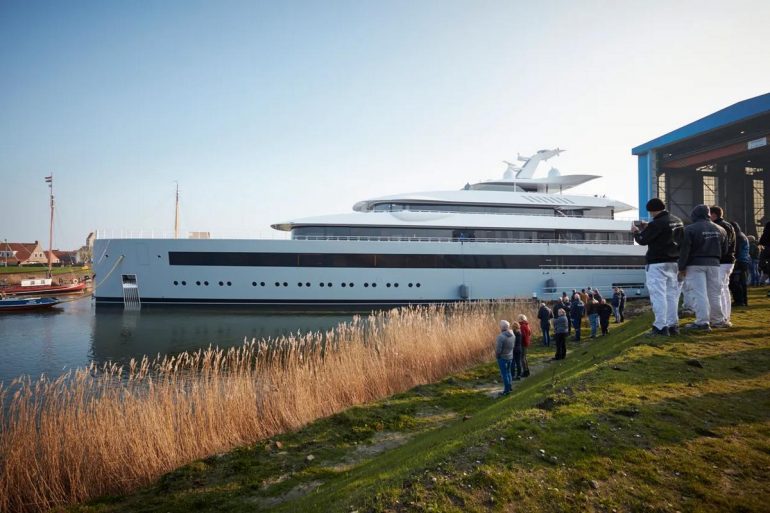 Being a private vessel, there are no images of its interiors that are doubtless stunning. A look at Nebula's grandeur makes the luxuries of Moonrise perceptible. Jan Koum's ship boasts a top speed of 19.50 knots and a cruising speed of 16.00 knots. She is serviced by a crew of 32.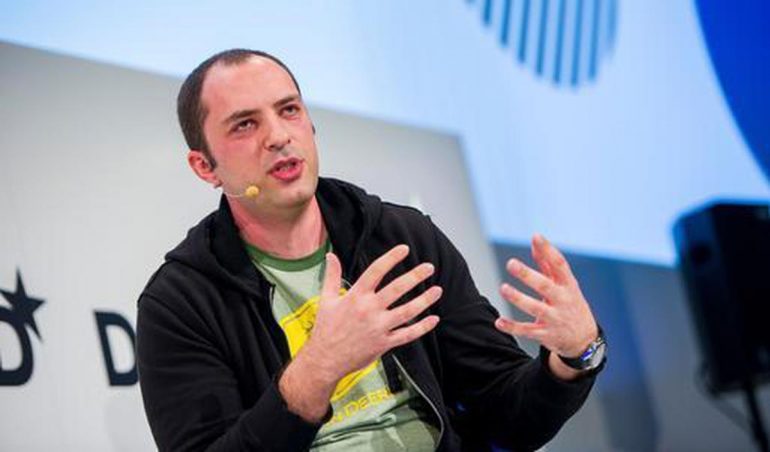 Jan Koum, the billionaire founder of Whatsapp-
The 45-year-old CEO at WhatsApp Inc, with a net worth of $10.5 billion, grew up in a humble home in a small village outside of Kyiv, Ukraine. The only child of a housewife and a construction manager first worked at Yahoo, followed by applying and getting rejected for a job at Facebook in September 2007. Koum incorporated WhatsApp Inc. in California on his birthday, Feb. 24, 2009, and took it from a prototype that displayed a user's 'status' to becoming a full-fledged messaging app. By 2013, they had grown to 200 million users and a staff of 50. In February 2014, Facebook acquired WhatsApp for $19 billion, and the rest is history.