Well, luxury submarines are not new, but adding a very James Bond twist to it makes it all the more special. Well, if it sounds good, then you have to take a look at the PJ World superyacht an 82-meter vessel that is being built in Norway. Priced at over €110 million ($150 million), the design is being created by Rolls Royce and boat makers Palmer Johnson. The passengers onboard can enter a six-man vessel through an internal docking station. Director of Palmer Johnson Europe, Russell Morris, says, "It has a James Bond door that opens to the water, then once in the submarine you can explore deep water."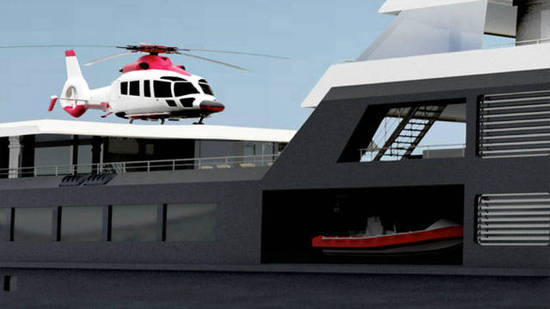 The entrance reminds you of the Bat cave, thanks to a futuristic entrance with a helicopter hangar that features a hydraulic lift to enter and is equipped with a refueling system as well.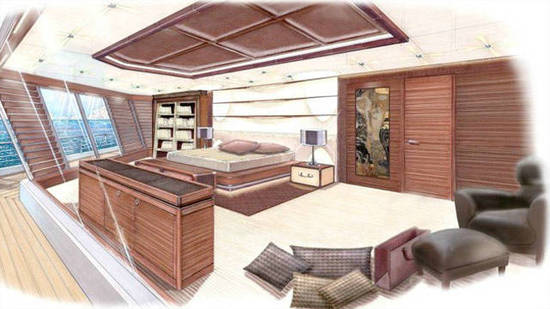 The yacht is well thought through and can sail in any waters, and comes equipped with water cannons and thermal imagery systems to protect against pirates.


The "as green as possible" yacht aims to incorporate a mega-mansion on water, in-house offices set up, complete with "the latest in satellite technology," a children's classroom, the owner's apartment spanning over 3 decks with a fourth for guests and a public area sporting a piano salon, a cinema, a beauty salon, a fitness center, and a private swimming pool.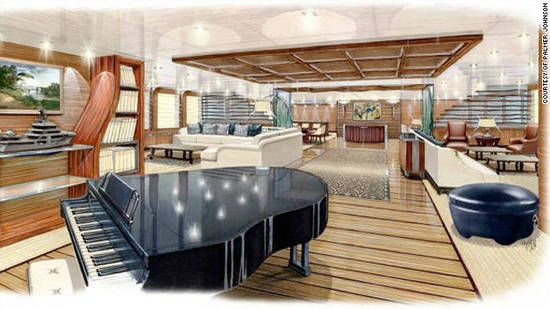 CNN