If you're a yacht enthusiast with a couple of millions to spare – you cannot miss out on this! A truly grand vessel loaded with technology and luxe interiors is coming your way in the form of the Aurora by Lürssen. It is now up for grabs and could be yours for a cool $136 million. Here are more details on it: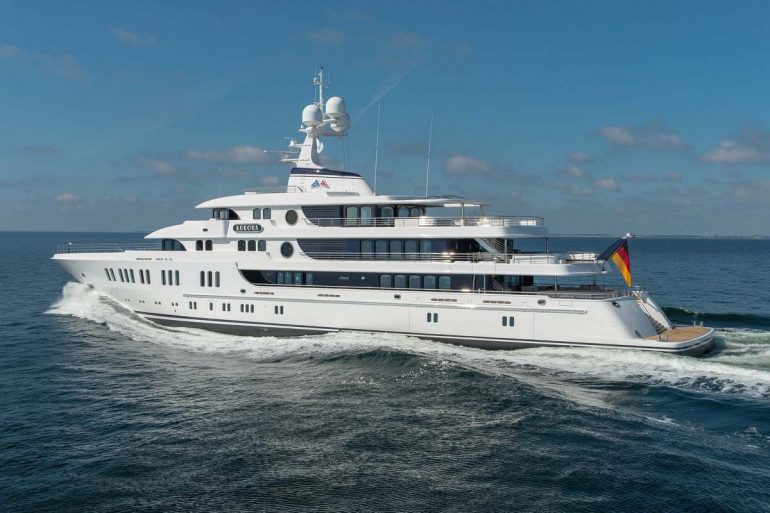 74 meters of pure luxury on waters:
Constructed to Lloyd's classification with a steel hull and aluminum superstructure, the Aurora was delivered in 2017 by the German yard Lürssen. It is decorated by ward-winning British studio Winch Design and packs in the grandest of amenities.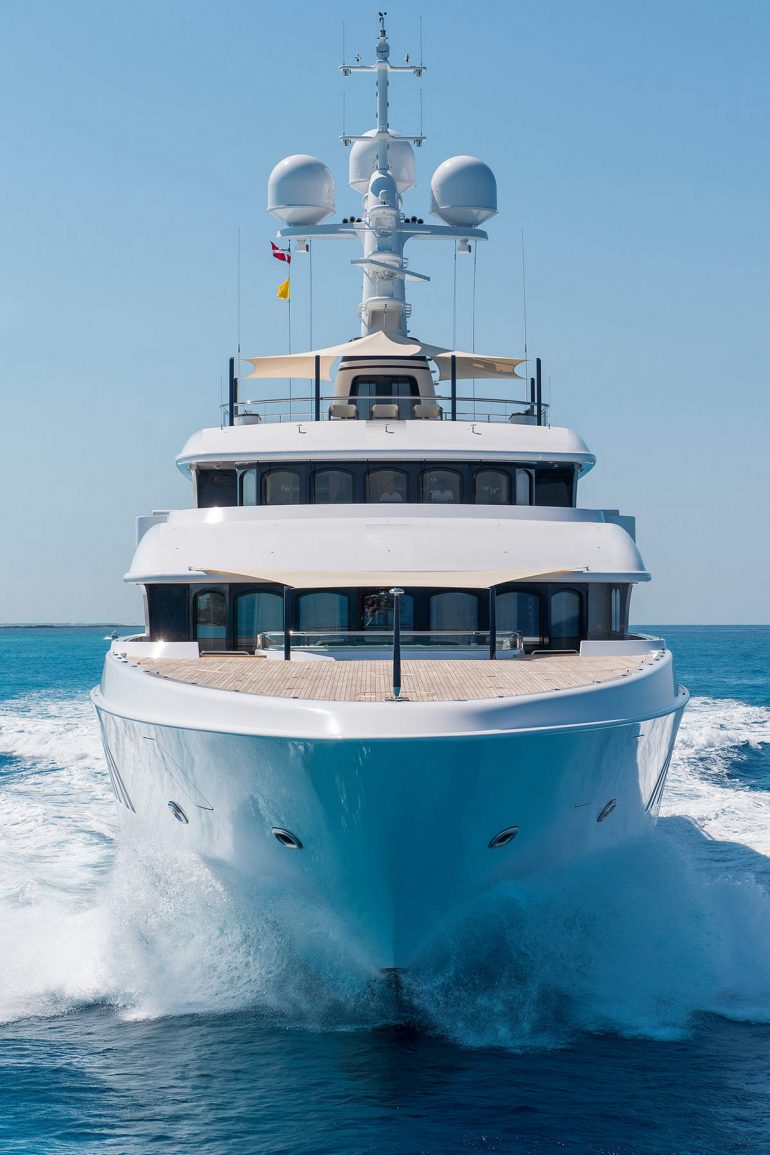 Boasting Art Deco-inspired interiors, it can accommodate up to 16 guests in eight stately cabins. Of them, the private owner's suite features panoramic ocean views, access to a private lounge foredeck, and the entire expanse of the teak foredeck.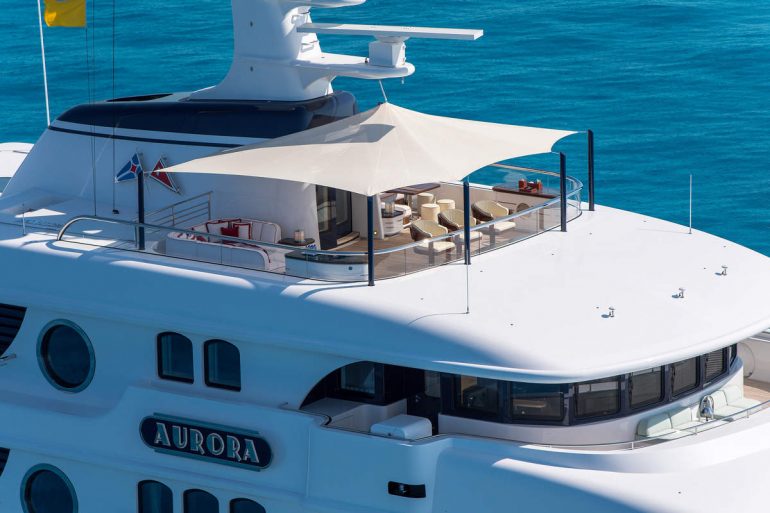 Heli-capable with a host of other amenities:
Further, the mega yacht includes an impressive volume of 2,113GT split across four decks and a beam of 13.2 meters. Other amenities include an intimate top deck observation lounge with a daybed and lounge, a fully equipped aft-facing gym, a Jacuzzi surrounded by sun pads, and a buffet bar.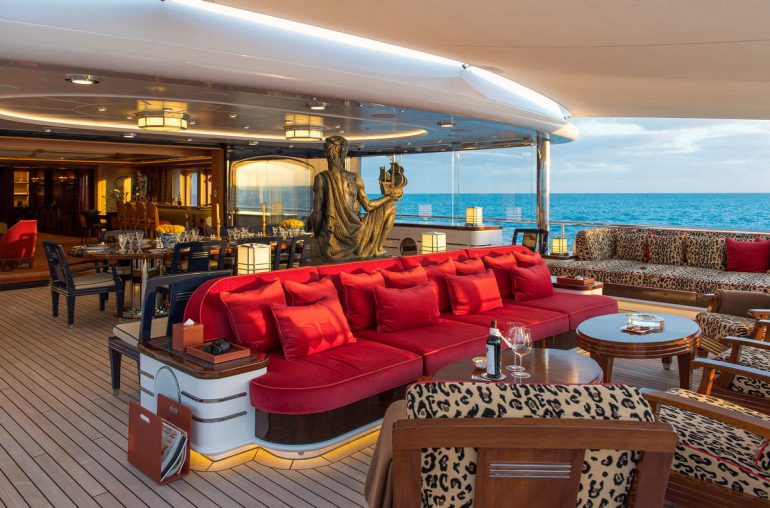 And there's more! The vehicle features an upper deck aft, a large pool with L-shaped sofa seating on either side of the main deck, as well as a helipad with touch-and-go landing spaces on the deck space. A massive 22 -member crew is further available at the beck and call of guests around the clock.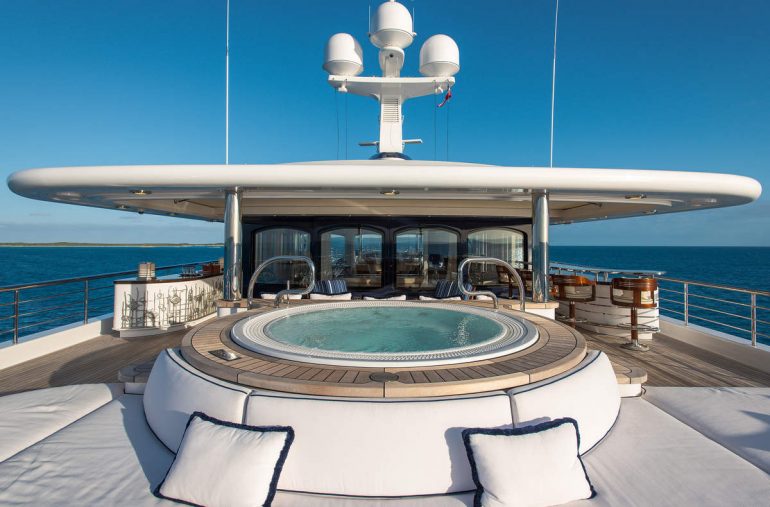 Aurora's safe Escape from seizure:
The luxurious Aurora is said to be owned by Andrey Molchanov, who is one of the youngest Russian billionaires. The yacht was undergoing repairs at a Barcelona yard earlier in March and was under the apprehension of being captured by authorities.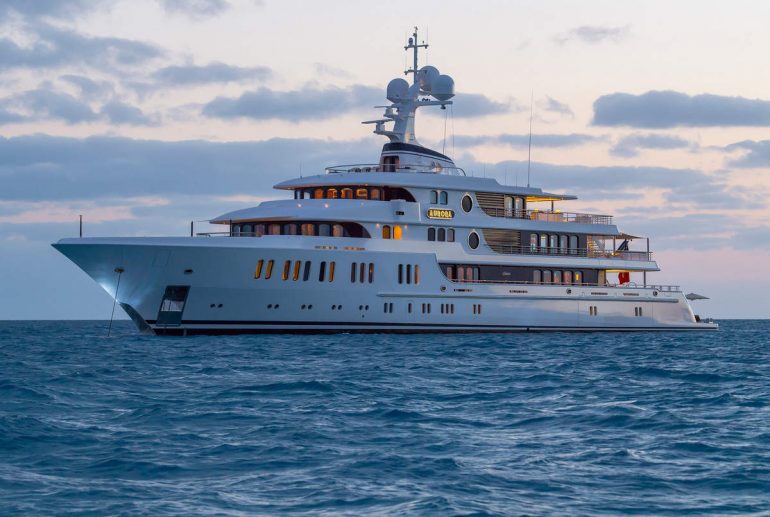 However, proving the exact ownership of Russian yachts isn't that straightforward, and taking advantage of the same, the vehicle swiveled its way to Turkey. It now sits safe in a Turkish port and is clear from any threats of seizure.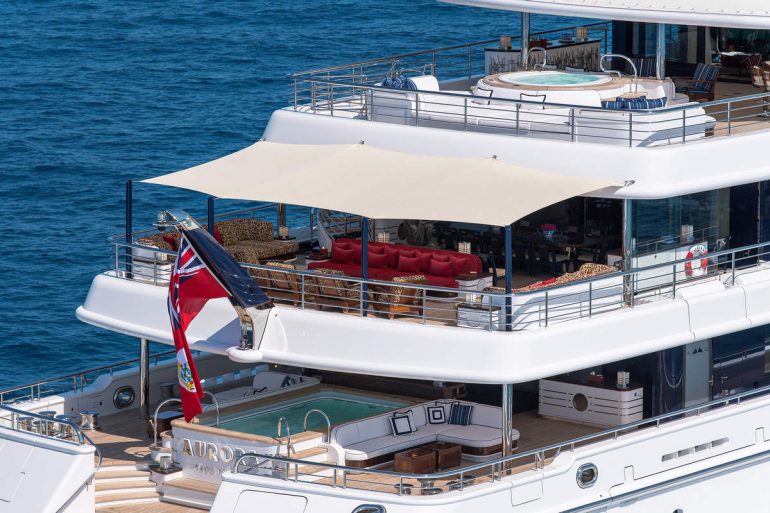 The uber-luxurious Lürssen motor yacht is currently listed for sale by Burgess.