With the automobile industry already in the process of transitioning towards sustainable mobility, there's a greater demand and focus on developing technology to make air travel eco-friendly. We've already seen many companies across the world introduce their conceptual electric vertical take-off and landing crafts, with many of them in advanced stages of development. The one thing common with all of them is that all these electric aircraft are battery-powered, which has its own set of challenges like power density and weight. Two companies have entered into a partnership to look for a more viable and practical alternative. Piasecki Aircraft Corp. has teamed up with HyPoint to develop the world's first hydrogen fuel cell-powered helicopter.



The companies announced that the Piasecki eVTOL PA-890 will make its first flight in 2023 using HyPoint's hydrogen fuel-cell system. "Initial lab testing funded by Piasecki last winter demonstrated the technical viability of HyPoint's hydrogen fuel-cell system," said CEO John Piasecki, noting it would be the first manned hydrogen-powered helicopter. "Success will pave the way for collaboration with other eVTOL OEMs with different platform sizes to ensure broad applications of this technology."

HyPoint's hydrogen fuel-cell system will provide four times the energy density of existing li-ion batteries, along with offering twice the power of existing hydrogen fuel cell systems and a 50 percent reduction in operating costs. According to the agreement, HyPoint will develop five 650kW hydrogen fuel cell systems for Piasecki's eVTOL PA-890 Compound Helicopter. However, it will be a plug-and-play system that can be fitted to other eVTOL crafts. Piasecki will retain an exclusive license to the technology and will make the hydrogen fuel-cell system available for other manufacturers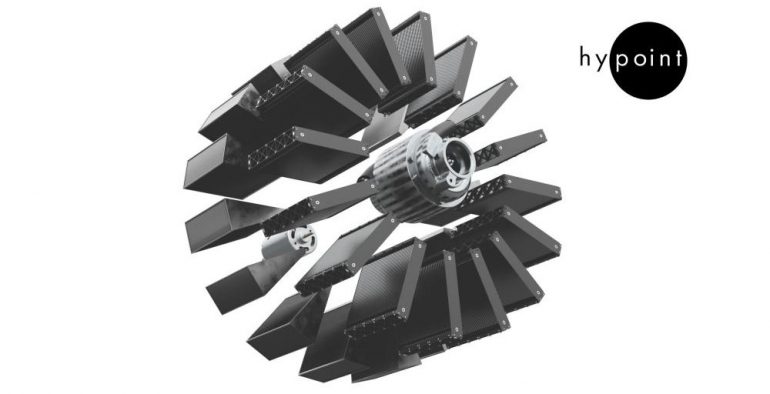 "The much-anticipated arrival of eVTOLs, and similar aircraft, has been severely hindered by the technical limitations of existing power systems," said Dr. Alex Ivanenko, founder and CEO of HyPoint. "This new strategic partnership will dramatically accelerate delivery timelines by equipping eVTOL manufacturers with next-generation hydrogen fuel cell systems that meet their unique needs." HyPoint uses compressed air for cooling and oxygen supply for its fuel-cell system and is claimed to achieve up to 2,000 watts per kilogram of specific power – three times the power-to-weight ratio of traditional. "Our objective is to develop full-scale systems within two years to support on-aircraft certification testing in 2024 and fulfill existing customer orders for up to 325 units starting in 2025," John Piasecki, CEO of Piasecki, said.