The latest toy to catch the fancy of the desert boys is the Platune Sand-X Bike. Developed by Platune, an American company, in collaboration with Sand-X, a Swiss company specializing in off-road vehicles, the Platune Sand –X Bike is become extremely popular with the wealthy folks in the Middle East. The Platine is actually a snowmobile that has been modified for use on desert dunes instead of snow. Wheels have replaced the skis, and the radiator sits out in front of the vehicle protected by a custom-designed set of bull bars.


The Platune Sand-X uses a Rotax 800 cc, 2-cylinder, 2-stroke engine which develops 160 horsepower. This amazing sand bike can accelerate to 60 mph in just 2.8 seconds and can reach a top speed of 115 mph. Hence it is now wonder that this desert bike has become the favorite toy of many wealthy enthusiasts who are looking for some fun on the sand dunes. But it's not just the wealthy few who have taken a fancy to this bike, various law enforcement agencies and border patrol units who require a fast and efficient mode of transport are opting for the Platune Sand-X bike.
A toy of the rich and a necessity for the rest, the Platune Sand-X bike is sure to meet the demands of all.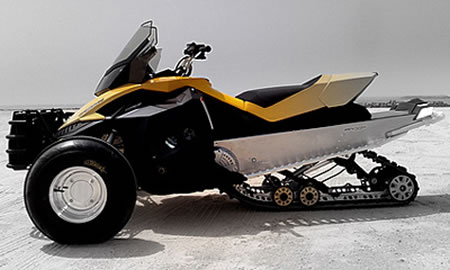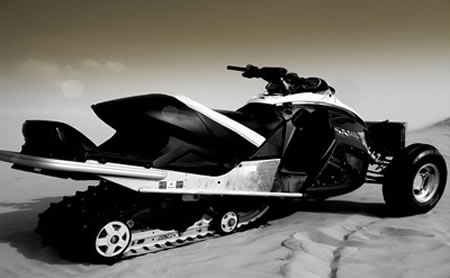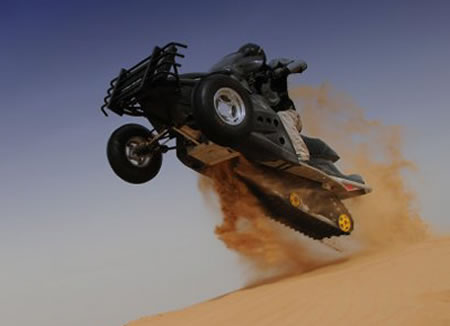 [Diseno-art]