Thanks to the ongoing pandemic, you may not bring your kid to the trains, but that doesn't mean you cannot get the train to the kid. The best of the best and most whimsical of them all- Orient Express Kids Train Car Bed is now a click away. Designed in partnership with Circu Magical Furniture, a name known for its one-of-a-kind, whimsical children's furniture has replicated their midnight blue sleeping car that captures the magic and wonder of the legendary train. This unique Orient Express-themed bed will impress the littlest explorers and make it their favorite spot in the house. The most impressive aspect of this bed is how it is carefully designed to replicate the original.



Your friends surely won't get enough of the marvelous Orient Express Kids Train Car Bed. The train car bed frame is crafted from fiberglass in the same midnight-blue color palette. It is the epitome of fine craftsmanship and features the signature star motif along with a glowing 'O.E.' monogram that shines like stars in the sky. Hop inside the train to find your room containing a comfortable and cozy bed, walls decorated with glittering stars inspired by Orient Express's monogram. The meticulously designed bed comes with a striking blue desk, a couple of drawers, a lamp, and an ottoman. Not only does this bed give you a luxury sleeper train feels it's got everything you need to spend hours inside.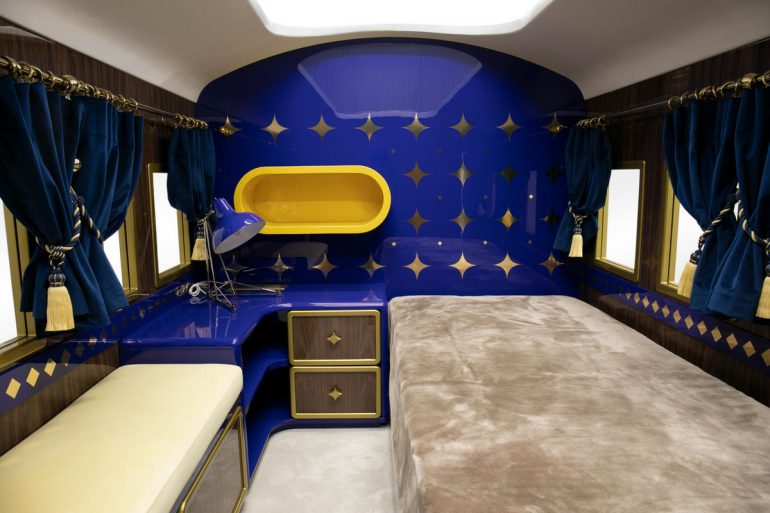 Ana Torres, Circu Partnerships Manager, says, "A stunning collaboration based on the idea that the simple things in life can become great moments of luxury and that anything is possible when the mind keeps traveling." The sleeping car indeed makes a magical addition to a large bedroom or playroom. The luxurious Orient Express Kids Train Car Bed can be yours for $160,000.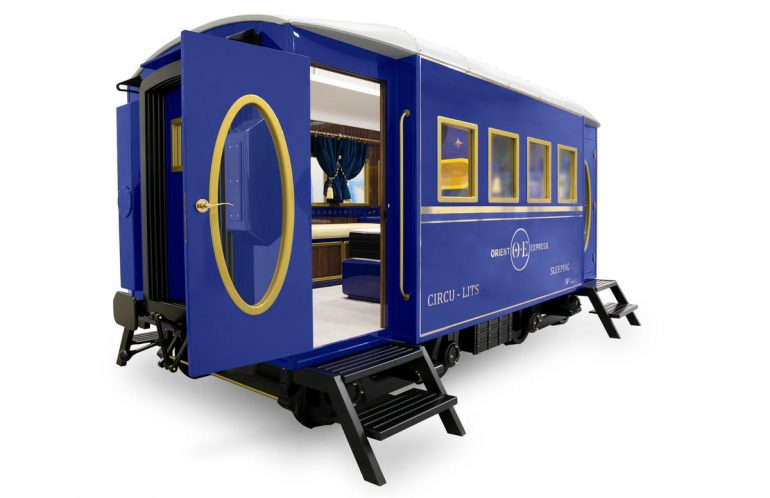 [All images via Circu. Available at Orient Express]