When it comes to planes, it's the boring white ones that we often see. However, adding a pop of color and quirk to them is Condor, a leading German airline that recently transformed its airbus and boeing aircrafts into colorful and stripped wonders of sorts!



Inspired by vacations at the beach, the planes are covered with candy-colored stripes. There are five color options in total – blue representing the sea, yellow recalling sunshine, red representing "passion," green representing "island," and a beige-gold stripe inspired by a sandy beach.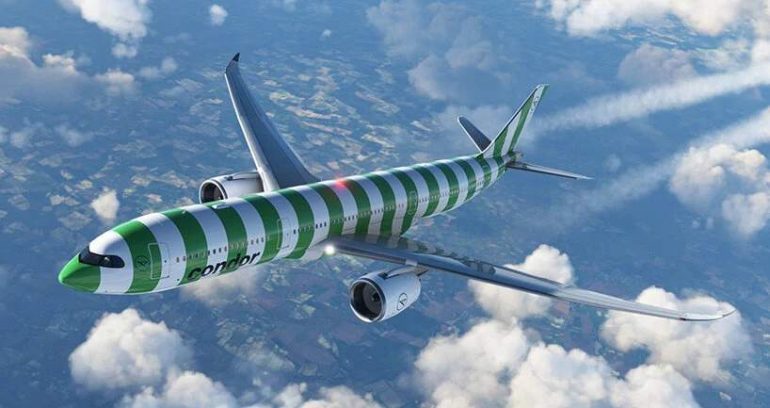 According to the airline, the stripy design also stands for "the diversity of Condor's guests, employees and the multitude of opportunities to discover the world with Condor." And it's not just the flights but the marquee's logo too that has been transformed on social media.

Further, boarding passes and inflight items like blankets have also been reimagined to match the novel trademark, with crew uniforms also boasting the new design. Commenting on it, the airline, in a statement, said: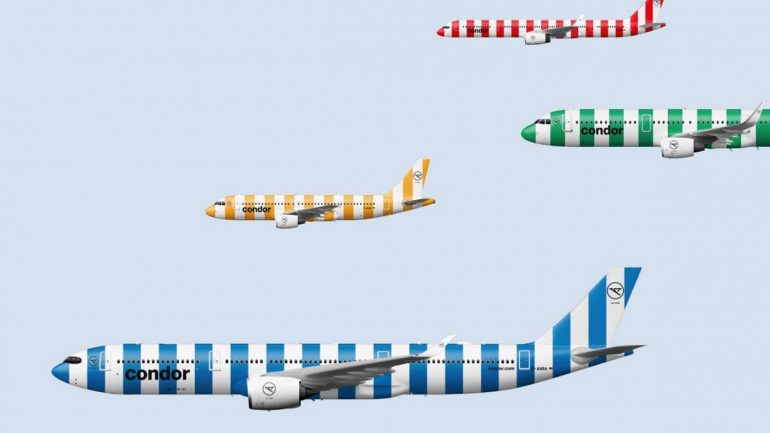 'Vacations are striped, and Condor is vacation. Umbrellas, beach towels, ice cream shops…who doesn't love them and the stripes will make you smile. (…) In the future, our fleet will also be in this new design. For decades, stripes have had meaning in our way of life. Timeless, elegant, and recognizable – just like us.'

Noting similarly, Ralf Teckentrup, CEO of Condor, added, 'Our new trademark are stripes, our figurative mark stands for our origin and the colors for diversity. This triad is new; what remains is our passion. It has always made Condor unique and is therefore also reflected in our claim: Passion is our compass.'

The novel design was already unveiled on the brand's first A330neo, which will take off this fall. Further, almost 80% of Condor's fleet is expected to be repainted with the new livery by 2024. Talk about some cheer in the air!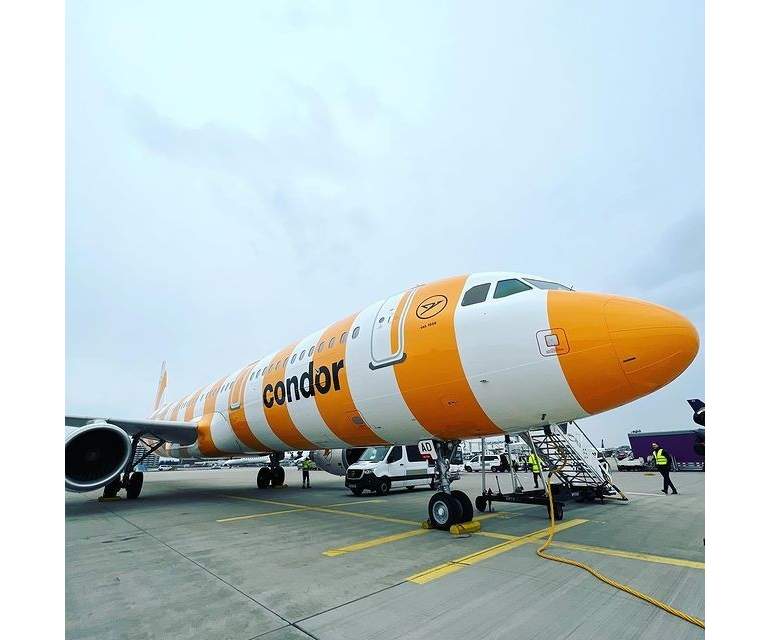 [Via: Designboom]