If you have $75 million lying around, we can help you put your money to good use! A new explorer yacht concept, Mimer, brings the best of worlds, adventure and aesthetic. Tillberg Design of Sweden's concept has no shortage of standout elements. However, the 197-footer designed with Laurent Giles Naval Architects will be most appreciated for its seemingly inexhaustive array of gear for thrillseekers, such as snowmobiles, amphibious vehicles, subs, and tenders.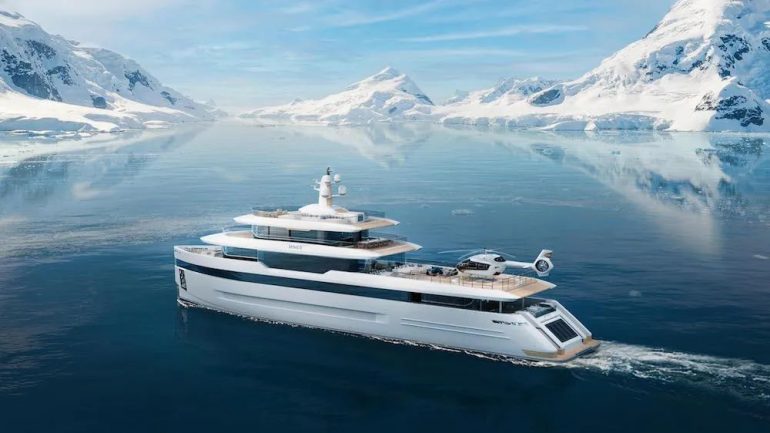 The luxury vessel offers two configurations. The first is 'World Traveller,' where a hedonistic billionaire can enjoy an extended beach club area on the main deck. For the adventure seeker with pockets deep as the deep blue sea, the 'Adventure Explorer' configuration works best with additional storage space.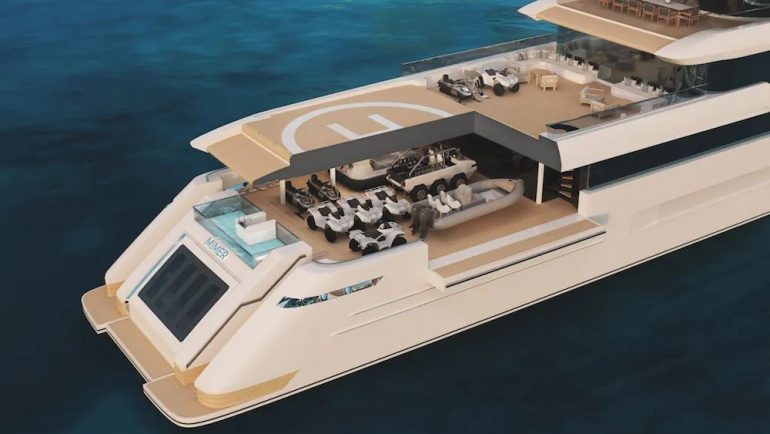 Fun is a given in both, with ample storage for toys, landing crafts, and submersibles. The design language of Mimer is fuss-free, frill-free, and still incredibly impressive. "We say an expedition vessel doesn't need to look aggressive," stated Daniel Nerhagen, a studio partner and its design director. "We wanted to create a she." She is indeed a masterpiece oozing stunning Scandinavian design aesthetics while looking ultra-luxurious. Elements like glass in various lounges, nooks, and corners ensure that terrific ocean views are always enjoyed.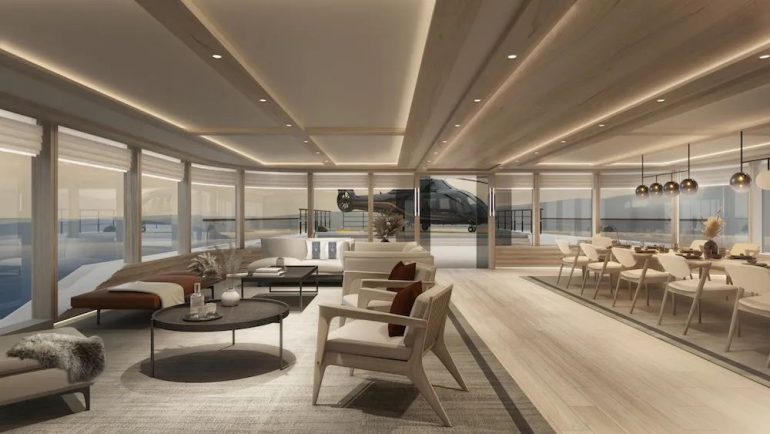 The main deck will house six guest suites to sleep 12 guests, while the upper deck will be reserved for the wealthy owner. The master suite includes a private alfresco area and a Jacuzzi forward to make the most of the scenery. In addition, Mimer features a spa and gym on the lower deck aft, complete with a sauna and gym. Between all the entertaining and frolic are included some responsible aspects like sustainability.

Affluent and accountable clients will appreciate that Mimer is a masterclass in using recyclable, recycled, locally sourced materials. "For us as Scandinavians, it's not a trend; it's just something you do," said Nerhagen. "We challenged ourselves to design an explorer yacht that would meet the most demanding requirements in Antarctica as well as looking beautiful in the port of Miami or Monaco,"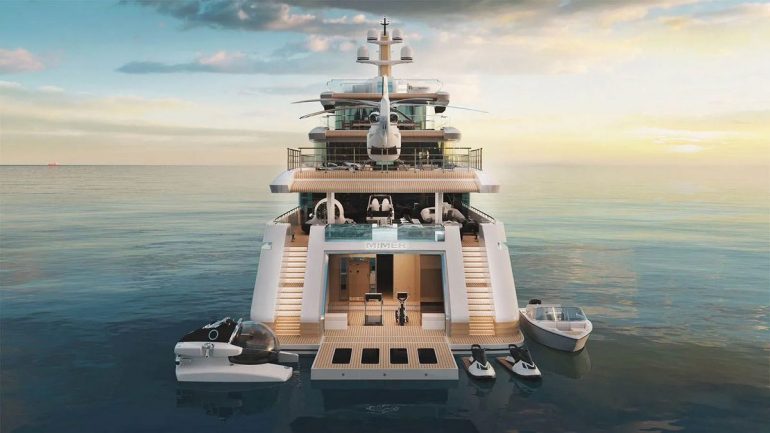 Nerhagen said. "Function combined with beauty." Mimer, named after the water spirit and wisest of the gods of the tribe Aesir, has been listed for sale with IYC with an asking price of nearly $75 million.