Least expensive but luxurious! Am I sounding a bit confused? I do admit that at first, I was a bit baffled but after reading through the 'Top 10 Least Expensive Luxury Vehicles to Own', I was clear. Cars at the lower end of the luxury class are the least costly to own because their lower starting prices minimize the effects of depreciation. And Depreciation is the largest ownership cost for any vehicle. In simple words, the lower the starting price of a vehicle, the easier it is to lessen the depreciation. Lower-priced cars also cost less in other categories like taxes and insurance. Japanese and Swedish brands dominate our list of the 10 least expensive luxury vehicles to own, likely due to the fact that they tend to have lower starting prices. The '10 least expensive to own luxury vehicles' are determined by estimating six expenses over five years: depreciation, interest and opportunity costs, fuel, maintenance and repairs, insurance, and taxes and fees. The rankings include 2007 models only –
1) Acura TSX – Starting MSRP: $28,090; Five-year cost of ownership: $47,084
Half the models on this least expensive to own list wear lower sticker prices than the Acura TSX. But after five years, this sporting sedan ends up the most economical. Acura's reputation for vehicle reliability helps hold up the resale value so that the TSX depreciates just 49 percent over five years — the lowest depreciation among the 10 luxury cars that consume cash most lightly. It also boasts the lowest maintenance and repair expenses among these 10 lowest cost luxury models.

2) Saab 9-3 Sedan – Starting MSRP: $26,250; Five-year cost of ownership: $50,282
The first of five European luxury models with the lowest lifespan costs, the Saab 9-3 Sedan benefits from its relatively low purchase price. That puts it in second place among the least expensive to own vehicles, even though depreciation grabs 66 percent of its starting MSRP. At their base prices, you'll pay less to purchase a 9-3 Sedan than an Acura TSX, the least expensive luxury car to own. But through five years, the 9-3 will gobble up $3,000 more.


3) Volvo S40 – Starting MSRP: $24,240; Five-year cost of ownership: $51,484
Starting at $24,240, the Volvo S40 sedan is the lowest-priced luxury car among these 10 models with the lowest ownership expenses. But its average depreciation, at a whopping 70 percent of the base price over five years, hits hard.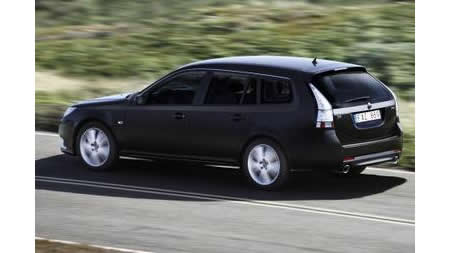 4) Saab 9-3 SportCombi – Starting MSRP: $27,495; Five-year cost of ownership: $51,499


5) Audi A3 – Starting MSRP: $25,340; Five-year cost of ownership: $51,513
6) Volvo V50 – Starting MSRP: $26,690; Five-year cost of ownership: $52,906
7) Lexus IS 250 – Starting MSRP: $30,255; Five-year cost of ownership: $53,220
8) Acura RDX – Starting MSRP: $32,995; Five-year cost of ownership: $54,502
9) Lexus ES 350 – Starting MSRP: $33,470; Five-year cost of ownership: $54,585
10) Lincoln MKZ – Starting MSRP: $29,305; Five-year cost of ownership: $55,011
However, owners who care well for their cars can even beat the deprecation average.
Source