Even without catching sight of Milan-based designer Enzo Manca's vision for UAE's official flagship mega yacht, it would be easy to envision a megayacht that is monumental, immoderate, and multifarious. However, one must applaud the designer for blowing our minds with the wild 459-foot luxury vessel, UAE One. It is nothing like any superyacht sailing the seas and was tailor-made for the United Arab Emirates' with the idea it should become the official flagship mega yacht of the state.'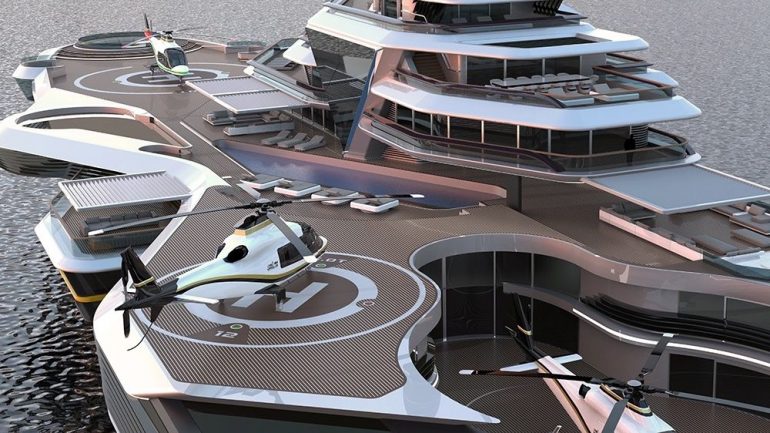 Apparently, the megayacht was designed in collaboration with a Sheikh who wanted to create an official flagship of the nation. The vessel is meant to be the epicenter of international meetings, private meetings, top-secret gatherings, and press areas. What catches attention at first look is the presence of two heliports on an expansive circular deck space. With the multitude of VVIP dignitaries and delegates expected to descend on UAE One in their choppers, it only makes sense to include various luxury amenities times two.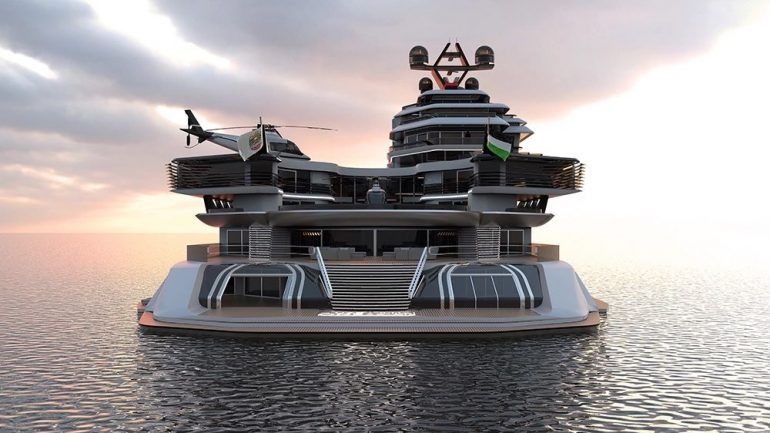 UAE One is a goliath, grand and gorgeous in equal measure. It is divided into nine decks with a defense ship-like persona. Her exterior flaunts deeply tinted, mirrored windows and an assertive silhouette to make the ship seem more noteworthy. The yacht's interior features an unrivaled owner's suite, eight master cabins, and 14 mini-suites, sleeping 48 guests onboard, serviced by a large crew of 65, who are accommodated in 35 cabins.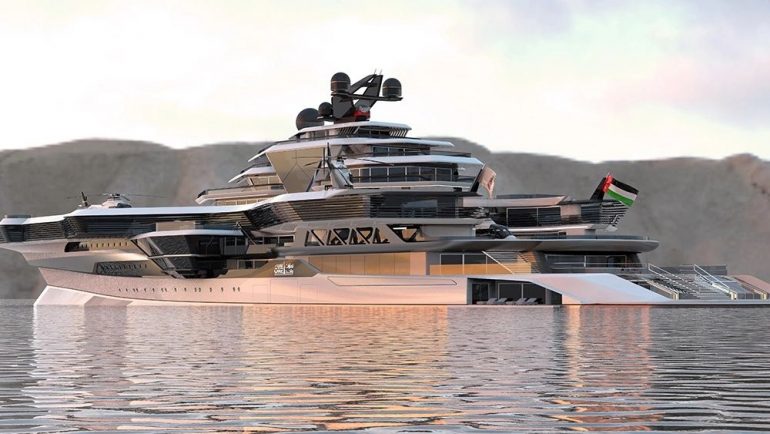 The luxury boat certainly means business and provides no less than three meeting rooms for the same. UAE One is outfitted with a dedicated press area for international meetings and gatherings.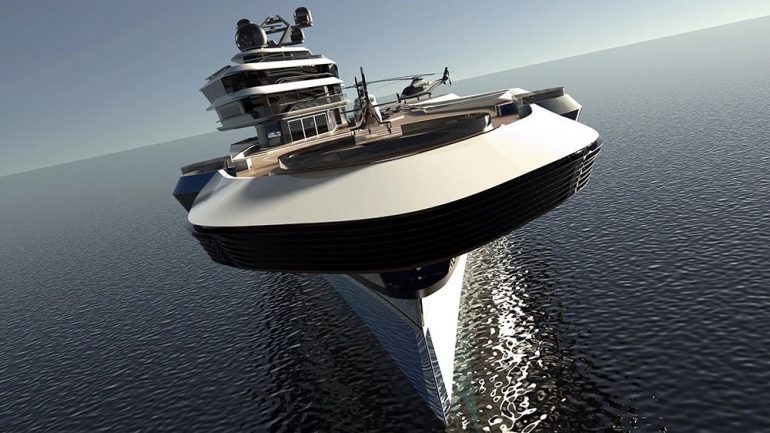 All work and no play is not the mantra of the luxury-loving sheiks and notables of UAE. The main deck is fitted with a remarkable swimming pool, while a cozy fireplace flanks the foredeck, along with comfortable circular seating. Guests will enjoy the well-equipped wellness center with a serene spa, swim platform, and lounge areas. The massive motoryacht can hold an impressive arsenal of vehicles, toys, and air, land, and sea tenders.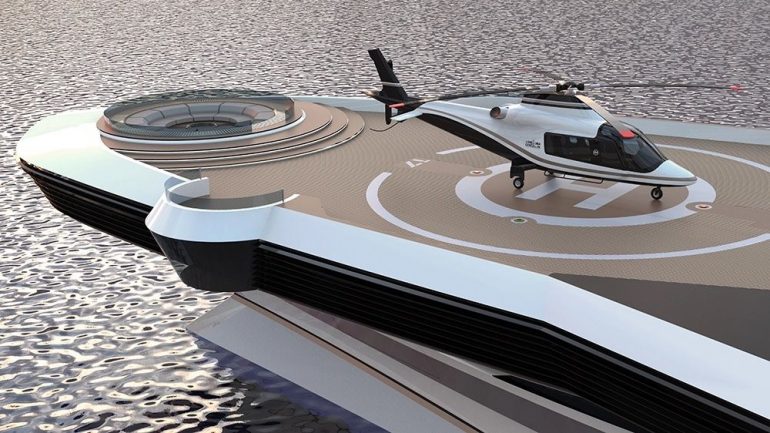 A "mini-internal port" is established for stowing these many tenders and submarines. UAE One is a glorious flagship vessel representing the Emirate to the T. While there are no renderings or information on her performance, it will surely be worth the wait.