Yachts are often termed floating luxury hotels, but when they belong to a billionaire oligarch, they are nothing short of a floating palace. Similar is the case with the Amadea, a $325 million megayacht belonging to sanctioned billionaire Suleiman Kerimov. This 348 feet long vessel was recently seized by the US authorities in Fiji and bought to San Diego after an interesting court battle. When docked in San Diego we are presuming that the authorities would have searched the vessel and taken all the expensive objects onboard for safekeeping. And considering that Suleiman had gone all out when it came to opulence on the yacht, there would be a rather long list of exquisite objects onboard.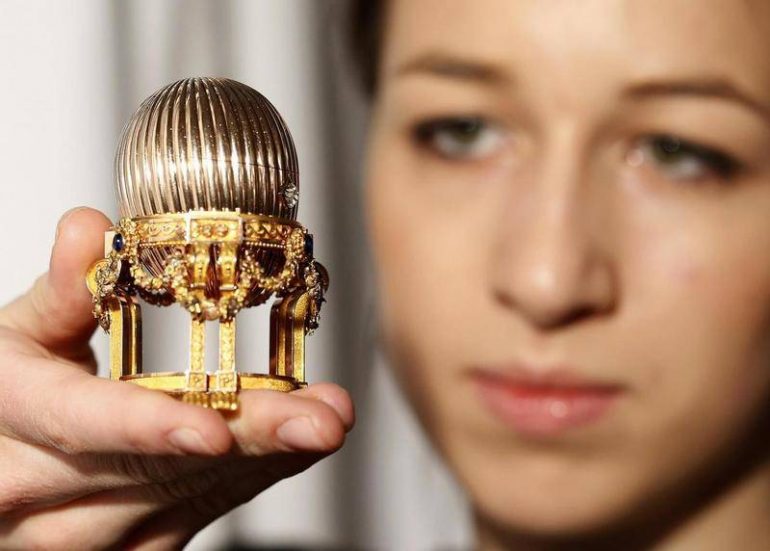 According to CNN, one of the items found by the US officials is a bejeweled Fabergé egg. According to Deputy Attorney General Lisa Monaco, it is extremely rare and if authentic, could be worth millions of dollars. These pieces of jewelry were created by the house of Faberge between 1885 and 1917 in St Petersburg and around 100 of them survive as of today. Way back in 2007, Christies had auctioned a Faberge egg for $12.6 million. Perhaps Suleiman was confident that the authorities would never seize his beloved yacht which is why he kept such an expensive piece of art on it.

As part of the US Justice Department's "KleptoCapture" initiative, the Amadea remains its most expensive seizure to date. Time will tell if the Amadea will be auctioned off or just docked with tax payers upwards of $100,000 a day for its upkeep.