European planemaker Airbus is not only the best way to travel around the world but will soon be the best way to 'see' it. At a press conference that launched their new vision, we got a glimpse of the future of a lighter, greener, sustainable mode of travel- the Airspace. The decarbonized yet luxurious passenger experience reveals an unmatched aircraft cabin experience, revamped and enriched to contribute between 10-20% to the aircraft's overall environmental impact. Airspace Cabin, Vision 2035+ concept, concentrates entirely on sustainability, lightweight materials, and digitalization.

Before we delve into that aspect, we want to elaborate on the most exciting enhancement of the three pillars: transparency, decarbonization, and circularity. To assemble a sustainable cabin, the company will create a see-through ceiling allowing passengers to stare at the imposing skies and glittering stars while flying. Who doesn't like to wake up to the warm embrace of some natural light? The aircraft manufacturer is working with ten significant airlines, including the Lufthansa Group and Delta, and eight technology partners, to bring the splendid concepts of future cabins to life.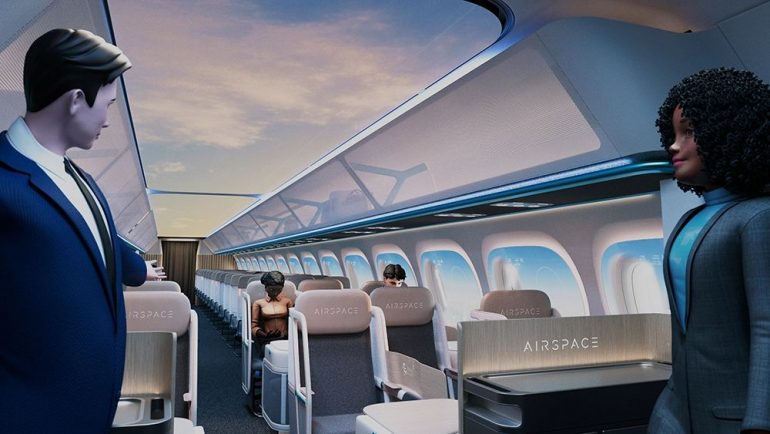 The bionic cabins will be far less damaging to the environment and reduce their weight by up to 40%. Some steps taken to achieve this goal will be pre-ordered meals which could dispense the galley area altogether on short flights. From personalized service, better seats, and additional smart devices, there won't be anything from the good old days' worth missing.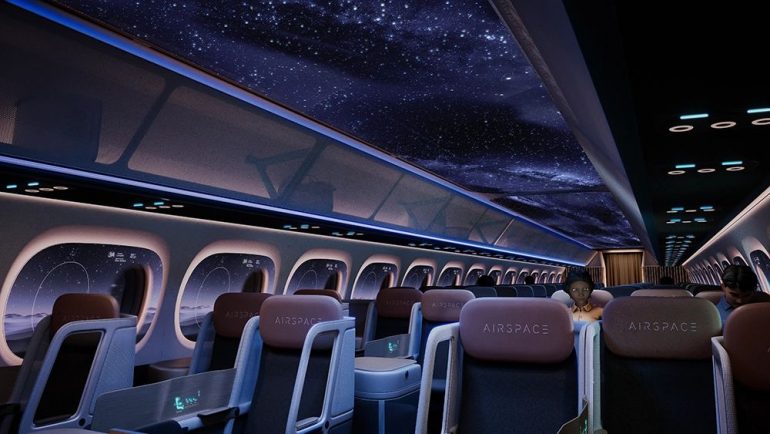 Travelers will also be clued in with the environmental impact of being on each flight via a mobile travel companion app. The good part is while it will make you aware of your actions, it will also offer choices on ways to offset carbon emissions. Next week, Airbus will provide more detailed information about its new cabin concepts at the Aircraft Interiors Expo 2023 in Hamburg, Germany.