The wealthy nation Qatar is ruled by an Emir (Tamim bin Hamad Al Thani), who is a royal living in the magnificent Royal Palace. The Amiri Diwan is the official workplace and the administrative office of the Emir. Naturally, this edifice is extravagant and impressive enough to house the Al-Thani royal. The main seat of governance in the State of Qatar is the connecting hub between His Highness and all governmental and non-governmental agencies. The office that houses several departments, such as the Cabinet Affairs Office, Legal Affairs Office, Protocol Office, and Media Office, was earlier known as the Al Bidda Castle.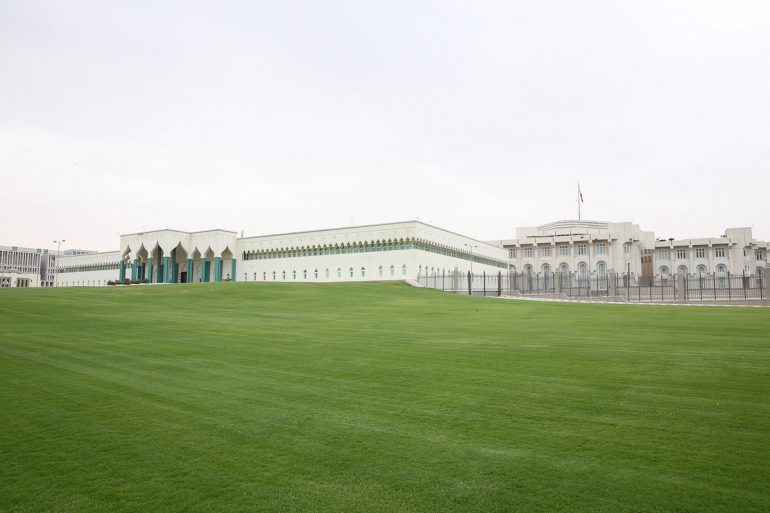 The 18th-century fort served as the office of Qatar's Rulers after the Ottomans withdrew from the state. After gaining independence from the United Kingdom, the fort was officially renamed Amiri Diwan in 1971. Qatar's figurative and bureaucratic center includes departments like the Cabinet Affairs Office, Legal Affairs Office, Protocol Office, and Media Office.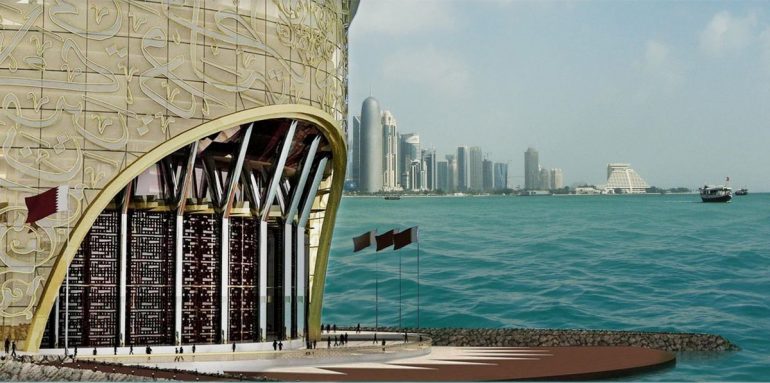 Could this be the fanciest government office in the world?
While the historic 18th-century Amiri Diwan is an elegant structure in natural hues surrounded by palm trees, a conceptual Amiri Diwan caught our attention for all the right reasons. Spread across 118,000 square meters, this 18-story structure designed as a crescent looks like a befitting headquarter for the Emir of Qatar. The $187 million construction would comprise 18 floors featuring 12 columns, symbolizing the national day of Qatar on the 18th of December.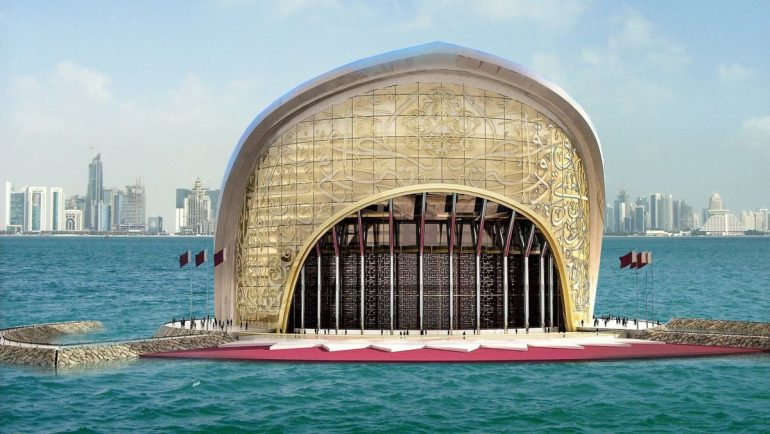 The star-shaped helipad is an ode to the Islamic identity of the country. The strategically spaced office building will allow uninterrupted views of Doha's skyline from one side and the seaside from the other. The concept of Amiri Diwan will include a conference center, VIP suites, a marina, a flag yard, and large landscaped areas fit for a king.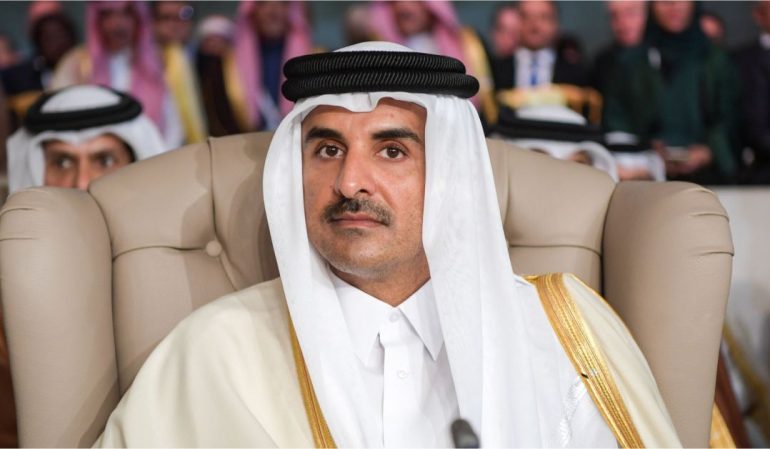 Emir of Qatar, Sheikh Tamim bin Hamad Al Thani-
Doha-born, 42-year-old Sheikh Tamim bin Hamad Al Thani assumed office in 2013. The Royal Military Academy Sandhurst graduate was appointed Crown Prince in 2003 when his older brother Sheikh Jassim renounced his claim to the throne. While the Al-Thani family boasts a collective net worth of $335 billion, Sheikh Tamim is estimated to be worth around $2 billion alone. The sports enthusiast founded Oryx Qatar Sports Investments, which owns Paris Saint-Germain F.C., among other investments.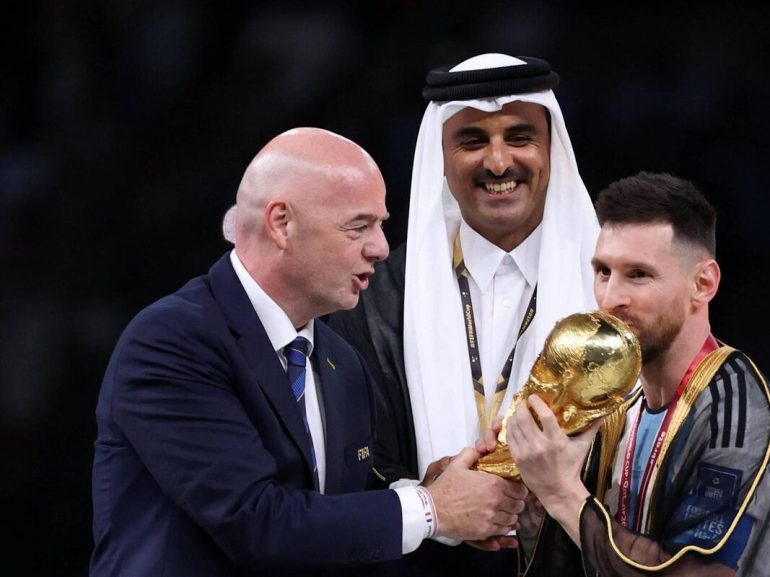 His long list of pricey possessions includes a $600 million Boeing 747-8. The private jet is jaw dropping with ten bathrooms, several lounges spread over two floors, and a stunning bedroom suite. The Qatari Royal Family unwinds on a $400 million superyacht Katara, outfitted with a helicopter deck, satellite domes, tenders, and jet skis.