JetBlue, an airline that long billed itself as the one class for all customers, has decided to change its mantra by introducing a new premium business class named "Mint." The latest announcement by JetBlue is a bid to woo business class flyers by flaunting some of the best premium-grade services accompanied with top-of-the-line comfort. Starting 2014, flyers will be able to book flights that feature Mint seats on two routes: New York to Los Angeles and New York to San Francisco, with an introductory starting price of just $499.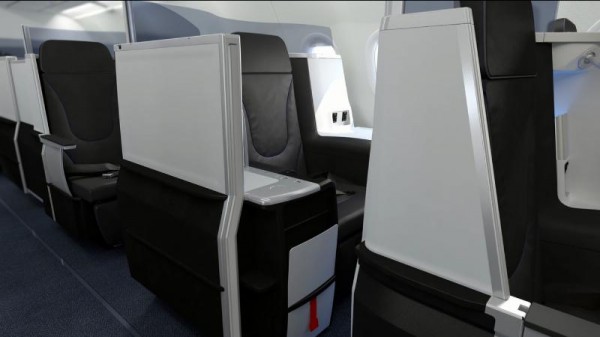 The transcontinental JetBlue flights will feature the longest fully lie-flat beds in the domestic circuit which can accommodate people as a 6 foot 8 inches. In addition to 16 such lie-flat beds, the aircraft will also feature 4 private cabins with closed doors – a first for any US domestic airline. 22.3 inch wide seats fitted with massagers, 15-inch screens with 100 channels of DirecTV programming, wake me up service are just a few of the features that'll make the experience pleasurable.

That's not all; JetBlue will match the in-flight comfort with best in the business services. The New York-based airline has partnered with the city-based restaurant Saxon + Parole to offer an unmatched menu. The customers will have the option to customize the meal as per their own choice. JetBlue will also be the only U.S. airline to offer customized men's and women's amenity kits from partner Birchbox. Customers will receive new favorite beauty and grooming products from Birchbox in these unique kits.
[Via – Jetblue]