Arts, culture, innovation, and lavish experiences have found a new address, and it is based in Riyadh, Saudi Arabia. The King Salman Park, aka the largest urban park globally, is a hub of exceptional experiences like entertainment, sports, and innovative features. Open green spaces, an Islamic-style garden, vertical gardens, a maze garden, and a bird and butterfly sanctuary flank the oasis of tranquility.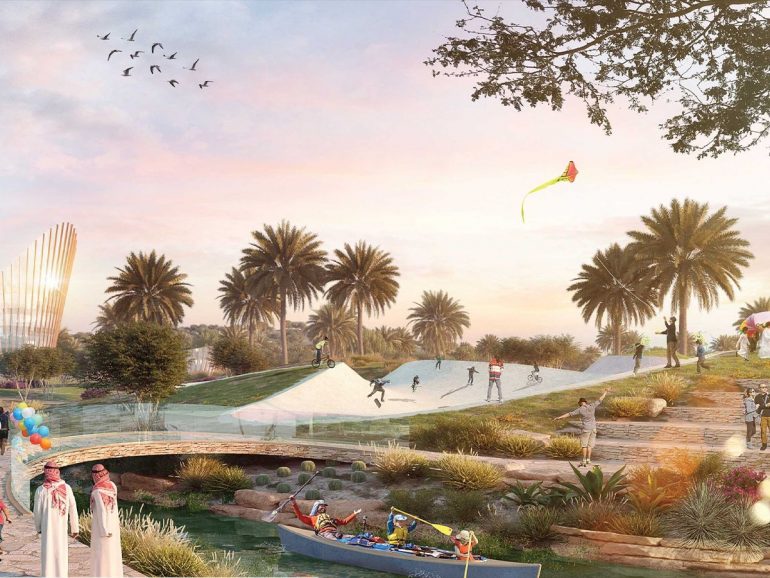 Covering 16 square kilometers on the grounds of the old airport in Riyadh, the mixed-use development will include 15,000 residential units, 2,225 hotel rooms, six museums, over 20 sports courts, 250 square kilometers of retail space, 390 square kilometers of office space, a 7.2-kilometer pedestrian walkway, and 11.6 square kilometers of greenery.

The park will also have water features. The massive new lung of Riyadh will welcome the capital's first skydiving center, in addition to an equestrian center, a visitor pavilion, as well as a 500,000 square meters royal art complex. The art complex is a mecca of knowledge with an institute of traditional arts, a museum of world cultures, and a national theatre with a 2,300-seat capacity, per TimeoutRiyadh.

The Royal Golf Course certainly deserves the title it spans 850,000 square meters and is flanked by sports facilities with an additional sports complex running across 50,000 square meters. The new 'green heart' of Riyadh will be led by the Saudi studio Omrania, which will install a virtual reality court, running and biking routes, a 100,000-square meter amusement park, a 140,00 square meters aquapark, and a family amusement center in the glorious King Salman Park.

There is nothing ordinary about this park that has five train stations and ten bus stations linked to it. King Salman Park is set to open in 2024 in tune with Saudi Crown Prince MBS's sustainable goals of the Kingdom's Vision 2030. However, the official dates are not disclosed.