Does staying at the world's finest mansions and villas sound like your idea of a holiday? If yes, then Mandarin Oriental has got you covered! The marquee has recently introduced a portfolio of private abodes in handpicked, sought-after locations across Europe for luxury-loving travelers!



The Mandarin Oriental Exclusive Homes are specially designed for the ultimate home-away-from-home experience. Each villa will be able to accommodate anywhere between eight and 20 guests at once. The handpicked abodes will further come with a team of Mandarin Oriental-trained staff to help guests with their varied needs.

On arrival, guests will be treated by a 24/7 concierge for onboarding and general queries. They will then be provided with luxe bathrobes, bamboo brushes, and more for a comfortable stay. Each unit will also house an in-house private chef, approved by the luxury hotel brand's culinary experts as well as housekeeping staff for laundry and other sanitary needs.

The experience, designed in partnership with StayOne (a company that, according to its website, lists the "finest one percent of holiday homes") includes properties in France, Spain, and the United Kingdom, with eight handpicked homes overall, for the moment.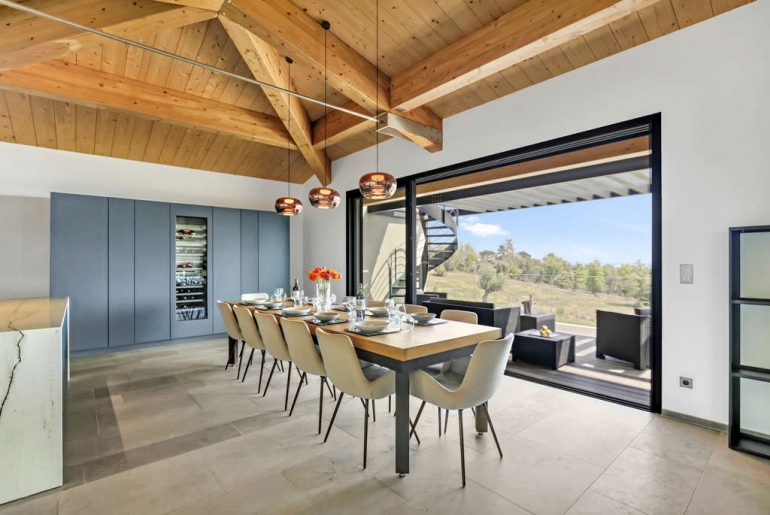 Commenting on it, Thomas Bennett, Co-founded of StayOne, said, "Our members already provide the very best of luxury homes around the world, but our collaboration with Mandarin Oriental has created a unique offering in the luxury villa market."

Remarking similarly, James Riley, group chief executive of Mandarin Oriental Hotel Group, added, "We are excited to be extending the Mandarin Oriental brand to new ventures and to be introducing new experiences to our fans around the world. These handpicked luxurious homes fit naturally into our portfolio, and their locations provide opportunities for our guests to combine a hotel visit with a villa stay and explore more of the destination in different ways."

Rates for the Mandarin Oriental rental villas start at $5,700 per night and go up to $22,600 a night, with more information available on the brand's website. A luxe vacay is in the making!