Your dreams for an out-of-the-world experience are coming closer to reality as Space Perspective revealed the cabin design for its upcoming Spaceship Neptune. The company introduced Neptune as a futuristic high altitude balloon in 2020 designed to take tourists to the edge of space for $125,000. With such an astronomical investment, one would want to know all about their carrier to the stratosphere. Spaceship Neptune will be a striking lounge-style travel capsule accommodating up to eight passengers. Unlike other interstellar counterparts, this stylish spacecraft includes reclining and reconfigurable seats, plants, sustainable materials, and, best of all, a small cocktail bar to toast to the fortuitous event.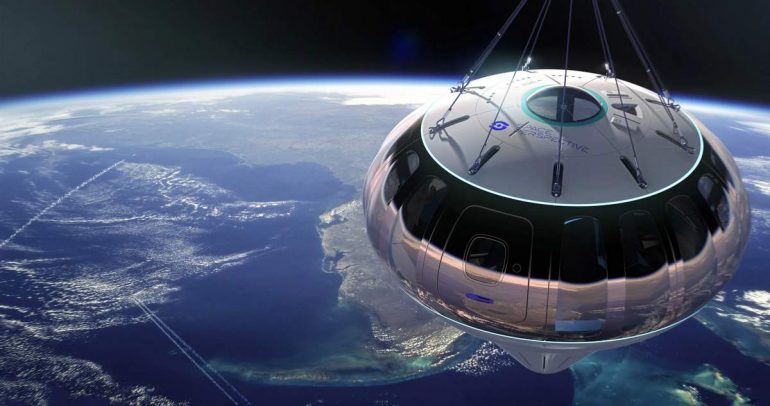 "Our mission is to inspire Space Explorers to connect more closely with our planet and each other. The environment in which they travel with us is central to this," said Space Perspective co-founder, co-CEO, and chief experience officer Jane Poynter. The world's first space lounge will carry eight passengers on six-hour flights at 12 miles per hour. It won't take you right out in space but float you high enough to see Earth's curvature and the darkness of space which is achieved at about 100,000 feet.

"The biggest challenge of designing the interior was to create a multipurpose space that gives users the flexibility to not only sit and enjoy the view but celebrate and share with others," Space Perspective co-founder, co-CEO, and CTO Taber MacCallum, told Dezeen. He added, "We worked hard within the footprint to make the space feel as large and generous as possible, and this is accentuated by the domed ceiling that makes the space feel airy and luxurious." Liftoffs are scheduled for late 2024. By the looks of Spaceship Neptune, this could be the best way to use that $125,000.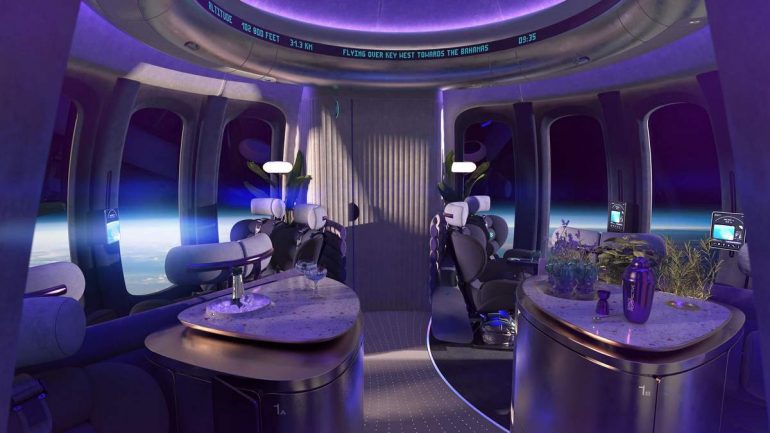 [Via: Dezeen]